Estimated read time: 2-3 minutes
This archived news story is available only for your personal, non-commercial use. Information in the story may be outdated or superseded by additional information. Reading or replaying the story in its archived form does not constitute a republication of the story.
Between now and the end of January, Utah's alcohol beverage sales will increase dramatically. Just in time for the season, the state opened a new wine store today.
The store is something different for Utah. It's a thinking drinker's oasis where people can make smart, responsible decisions about the wine and liquor they serve. It is destined to be a wine lover's paradise.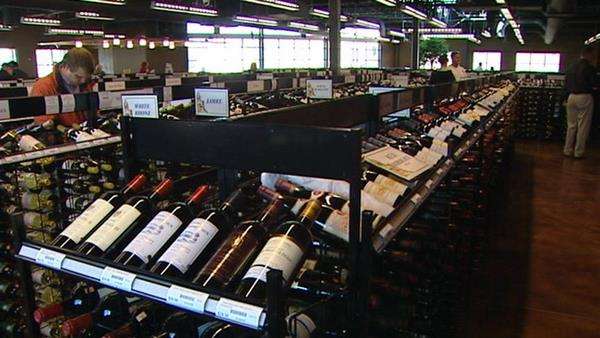 This new state wine megastore has wine from all over the world: whites, reds and pinks; sparkling and sulfite-free.
"The wine consumer of Utah has become increasingly sophisticated, and demanding more and more variety and more and more quality in their product; and the state has really responded to that," said store manager David Paul.
The store does carry a few high-end liquors and beers, but the heart and soul of the place is wine: there are 2,265 different kinds available right now. Eventually, up to 5,000 varieties will be available to store customers.
Opening day comes at the start of the busy season for alcoholic beverages, and at a time when sales are growing -- they're up 7 percent from both September and October of last year. Total sales reached $256 million in 2007.
Managers of this new store say they're urging responsible consumption. For instance, computer kiosks have programs that assist in picking wine based on food, type of wine and price.
The store is also staffed with food and wine experts. "I love to pair wine with food, and that's what my strength is in this store," said wine manager Drew Ellsworth.
It's a wide selection, in a sophisticated atmosphere, catering to adults with specific tastes. "It's celebrating the time you spend together with friends and family, and sharing a meal together," wine drinker Rick Hanley said.
Wine drinker Emma Hanley said, "It ties together with food, and again, we're not drinking to get drunk."
The word is just getting out about this store, but already it's getting busy. If you'd like to check it out, it's located at 1602 S. 300 West in Salt Lake City.
E-mail: rpiatt@ksl.com
×
Most recent Utah stories