Estimated read time: 1-2 minutes
This archived news story is available only for your personal, non-commercial use. Information in the story may be outdated or superseded by additional information. Reading or replaying the story in its archived form does not constitute a republication of the story.
Hundreds of polygamists descended on a Salt Lake City courthouse this afternoon to try to block the sale of FLDS land.
Around 5 p.m. tody, U.S. District Judge Dee Benson said he was going to allow a hearing to proceed on Friday morning in the state court over the land-sale issue.
Before the sale of that land actually closes, we can expect another hearing. The federal judge wants to make sure that there's not some constitutional issue, especially one involving religious rights.
Members of the Fundamentalist Church of Jesus Christ of Latter Day Saints were trying to persuade the federal judge to stop a state judge from having a hearing on that subject on Friday. They were asking him to issue a temporary restraining order to stop that hearing, at which it's expected the judge will sign off on this proposed sale of the land.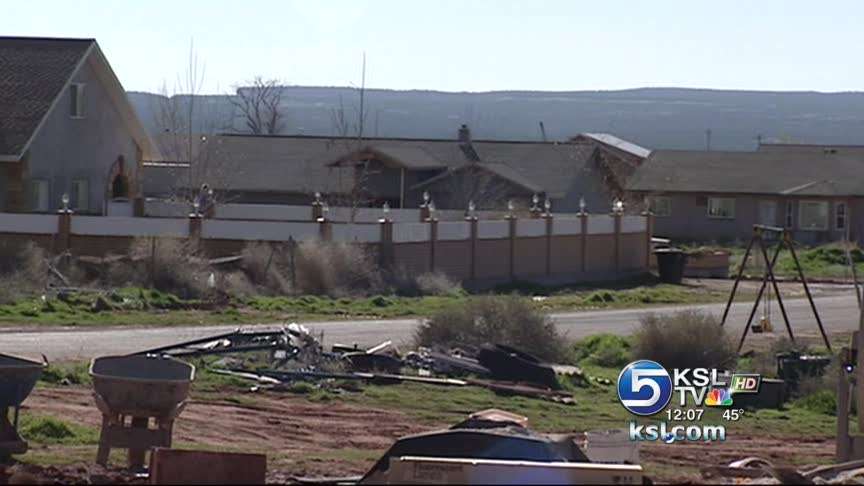 One FLDS member told KSL, "Well, it's prophesied that there would be a temple there. It's always been a place to take your children and look around and tell them what will be some day."
Nearly all the land in Colorado City and Hildale is in a charitable trust that once was run by Warren Jeffs, the former FLDS leader.
A state court took it over three years ago, and a special fiduciary has been administering it. Lawyers say he needs to sell the land, primarily to raise legal fees.
Zachary Shields, attorney for the trust fiduciary, said, "Because the trust is in desperate need of funds to continue its operations. It's under attack from all sides. It needs to be able to defend itself."
The Utah courts seized the trust in 2005 after allegations that church leaders had mismanaged its funds.
E-mail: hollenhorst@ksl.com
×
Related links
Most recent Utah stories