Estimated read time: 2-3 minutes
This archived news story is available only for your personal, non-commercial use. Information in the story may be outdated or superseded by additional information. Reading or replaying the story in its archived form does not constitute a republication of the story.
Team coverageA family's plan to save thousands of dollars on converting an SUV to run on natural gas came close to disaster last night.
While the father was filling up, natural gas leaked and filled the inside of the SUV, practically turning it into a gas chamber, and his children fell unconscious.
The four young children are going to be fine. They were treated and released at the hospital last night.
There was a leak in the tank, which was actually in the back of the SUV. It's a warning that experts say is overdue: Natural gas vehicle systems have the potential to be dangerous if they are not professionally installed.
Last night, four children -- ages 1 through 6 -- waited inside the SUV as natural gas filled the cab because of a mishap from a system installed by the car's owner.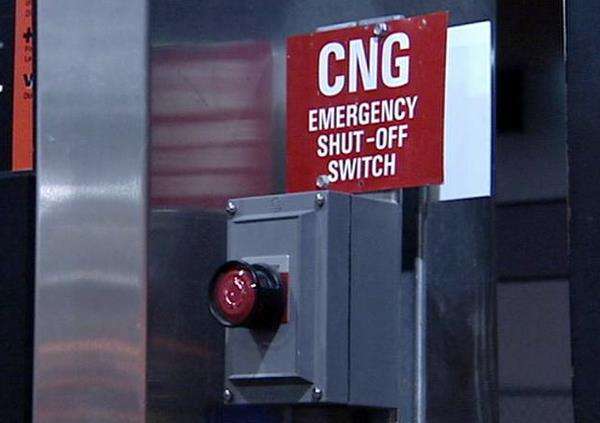 Last month, at a natural gas filling station in Salt Lake City, a tank not professionally installed built up so much pressure it shot out of the back of a truck, knocking out a gas pump.
With more people switching to natural gas for vehicles, those who install the systems are speaking out.
"If you are thinking about natural gas conversion and thinking about doing it yourself, think again," said Scott Brandeberry, with Lancer Automotive.
At the South Salt Lake shop where Brandeberry works, more and more people are coming in for help with systems they have bought over the Internet or from shops not certified to install them.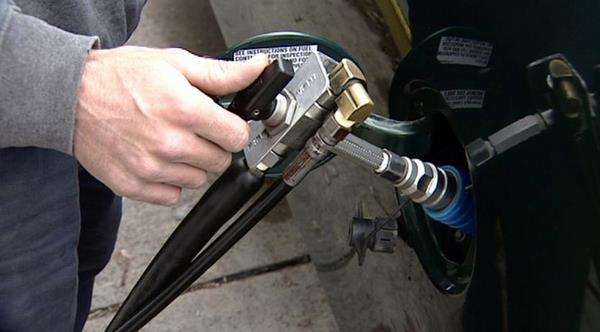 "There are a number of people showing up with their vehicles, tried to install it or [had it installed] at other shops, that are not operating properly, that are stalling, that have on the check-engine light. Unfortunately, due to liability, we can't help them," Brandeberry said.
Brandeberry has examples he's seen himself around town of natural gas systems not installed properly, that he believes puts the public in danger. He fears it will take a real tragedy, much worse than last night's, before natural gas vehicles will face stricter safety regulations.
"Unfortunately, I think something like that had to happen for the state or federal government to realize: 'This is a problem and we need to find a solution to it and correct it quick, before someone does get injured,'" Brandeberry said.
Orem police say the man involved in the incident last night has already removed the natural gas system from the family's vehicle and that the children are resting at home today.
E-mail: spenrod@ksl.com
E-mail: tcallan@ksl.com
E-mail: aadams@ksl.com
×
Most recent Utah stories