Estimated read time: 1-2 minutes
This archived news story is available only for your personal, non-commercial use. Information in the story may be outdated or superseded by additional information. Reading or replaying the story in its archived form does not constitute a republication of the story.
The Republican Chair of Utah's House Ethics Committee is in favor of a bill that would address a 'code of conduct' among legislators.
Rep. Todd Kiser spoke about the growing support for ethics reform at a group of Professional Republican Women today.
After a flurry of ethics allegations this year, Kiser said behavior is worth a closer look. It's one of many ethics reform-type bills he and other lawmakers are talking about on Capitol Hill.
Kiser said, "Our official code of conduct isn't real clear, and I would like to work with her, to clarify the direction [of] our code of official conduct."
Kiser co-chairs the House Ethics Committee. During recent hearings, legal behavior and just plain good manners were topics the committee tackled.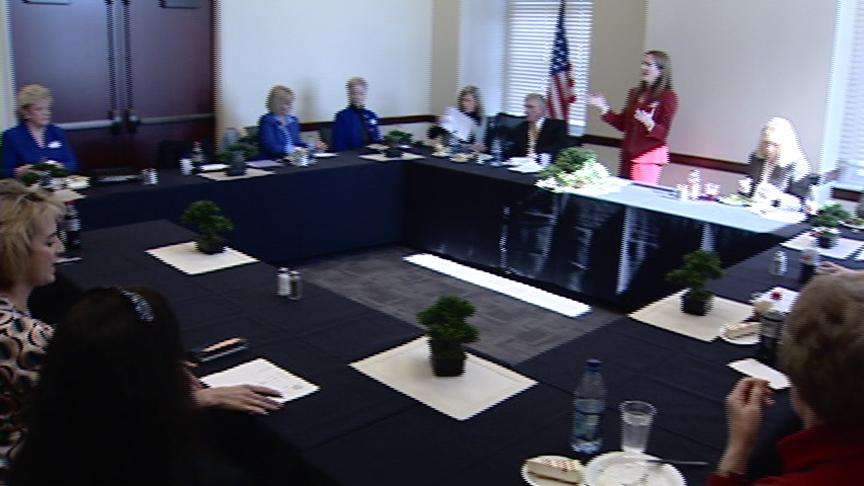 Kiser answered questions about the issue and about the process at a luncheon of Professional Republican Women. Luncheon participant Ally Isom said, "When you have votes along party lines, you have to wonder is the process sound? Or are we having partisan dialogues in a process that needs to have objective outcomes?"
Former legislator Peggy Wallace said during the session there is unique pressure at the Capitol. She said, "You run into principles of honesty, you run into ethics of things like coercion, or the impression that you have power and authority over an individual."
There is a long list of legislators who are planning to sponsor bills that address ethics reform in some way. The political will has never been stronger, from both the legislature and the governor, to actually pass meaningful ethics reform.
So far, lawmakers have proposed at least three bills that have to do with ethics for the upcoming legislative session. Many more are expected.
E-mail: rpiatt@ksl.com
×
Related links
Most recent Utah stories