Estimated read time: 4-5 minutes
This archived news story is available only for your personal, non-commercial use. Information in the story may be outdated or superseded by additional information. Reading or replaying the story in its archived form does not constitute a republication of the story.
Team CoverageWith polls closed as of 8 p.m., that dinnertime rush poll workers expected this evening simply didn't materialize.
Usually they see a big burst of voters between 5 p.m. and 8 p.m., but that just didn't happen.
Officials are now revising their estimates downward. In Salt Lake County they were hoping for an 80 percent turnout of registered voters. It now looks like it was closer to 70 or 75 percent.
County Clerk Sherrie Swensen said, "After 5:00 it did slow down, and I think it may not be what we had hoped, and so we're kind of mystified by that."
Voting results are expected to be tallied and released by midnight.
There were very few voting problems despite the large number of voters involved in this election. That's partly due to the early voting. As of yesterday, 340,000 people had voted statewide.
In addition, almost one-third of the registered voters in Salt Lake County voted early, according to the county clerk.
This morning, Utah polls opened at 7:00, and several polling locations saw what looked like a long day with long lines.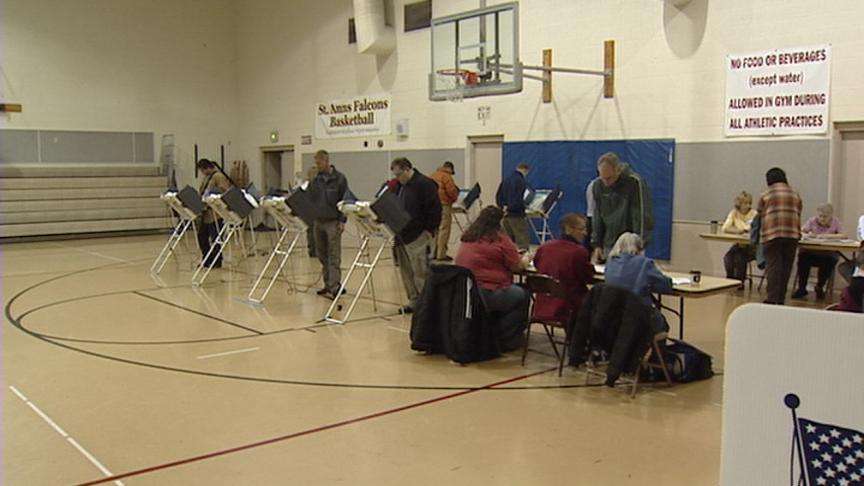 But as the early morning rush of voters made their way through, the lines seemed to disappear and voters were able to cast their votes within a few minutes of waiting in line.
Voter Ben Herrera said, "I've been in line since 7:45, and there was only five people here. So, it's going to be good."
Some voters had extra incentive to bring their children along to the polls. "I think we really need a change, and I guess because of my son it's especially important to me. It's history making, and his future is likely to be different because of this election," said voter Lee Ellington.
Voter Jessica Johnson said, "This election is a part of history. I mean, it's really important who wins, and just to be part of history is really exciting."
In Salt Lake City, many of the voters we spoke with told us they're voting for Barack Obama. That's in spite of the fact that Utah is still very much a "red" state and is expected to favor John McCain.
Either way, people have strong feelings about their candidates, their issues and about voting. "I think it's a really important election. I think everyone needs to get out and vote. I think it's going to be a really historic one," voter Joan Hutchings-Brems said.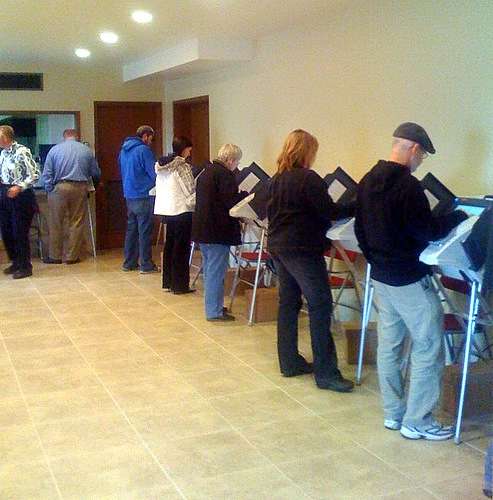 Election Day hasn't gone on without problems, though. When the polls opened in Utah County this morning, there were a few glitches.
Utah County Clerk Bryan Thompson says getting the machines up and running takes time, and apparently at a handful of locations the workers didn't have all the machines ready to go on time. But since then things have been pretty smooth.
We've also received feedback from voters in Roy and Bountiful saying there were a few morning glitches there as well.
In addition, one voter claimed her machine changed her vote in three races from Republican to Democrat. Another voter claimed he got a runaround from voting officials because he's a black Democrat.
But election officials say these things stemmed from honest mistakes and misunderstandings. Overall, officials they say it's one of the smoothest elections ever, in spite of the big numbers.
Meanwhile, candidates have been out all day encouraging supporters to visit the polls.
Salt Lake County Mayor Peter Corroon stood on street corners encouraging voters, Democrat gubernatorial candidate Bob Springmeyer hopped into a Starbucks to dry off, and Gov. Jon Huntsman walked two blocks in the rain with his family to go to the polls.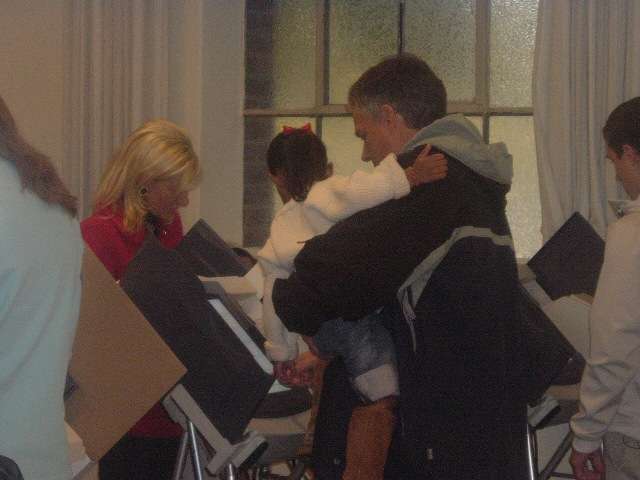 "If a two-and-a-half-year-old can figure out where the card goes and instruct her dad on how to use the technology, that's pretty user-friendly," Huntsman said.
Utah voters are motivated by the presidential race, of course, but there is also a lot at stake with local and legislative races too. Because of local decisions made on a local level, those races are just as important.
The polls will close at 8 p.m. Following that, you can see complete results of Utah's races by CLICKING HERE.
E-mail: jhollenhorst@ksl.com
E-mail: rpiatt@ksl.com
E-mail: mrichards@ksl.com
E-mail: aadams@ksl.com
×
Related links
Most recent Utah stories