CEDAR CITY — More than 100 people showed up at a Cedar City protest on Thursday, but organizers said it was more of a rally in support of law enforcement.
Every day for the past two weeks, a protest has been held demanding change in how police departments operate.
But the protest held in Cedar City Thursday night was different.
Instead of signs demeaning police officers, this protest was in support of them and against the hostility and violence shown toward officers.
"We can disagree. We can ask for better treatment. We can ask for equality, but we need to do it in a way where we're not hurting people," said Dan Kidder.
Kidder is the organizer of the "Back The Blue" protest.
He said it's not meant to oppose the protests of the past two weeks.
Instead, it's to show there are good officers out there who could use some support with everything else going on right now.
"We feel there can be a balance between treating people properly, but also protecting those who we entrust to protect us," said Kidder.
About a hundred people showed up with signs supporting the police, as well as some people with signs saying, "end police brutality" and "black lives matter."
"I believe in peaceful protest. I believe there's nothing more American than protesting and getting out in the street and standing up for what you believe in," said Kidder.
Chief Darin Adams with the Cedar City Police Department said it's good for his department's morale to see the support.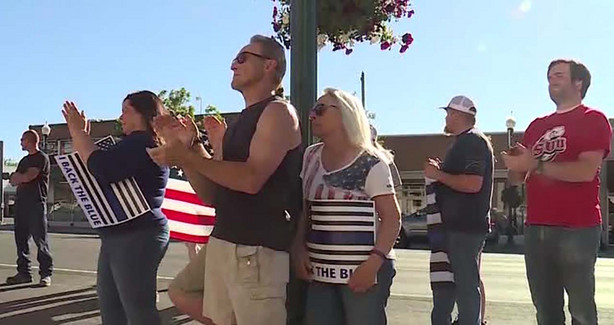 "I know on behalf of my officers, they appreciate citizens coming out amidst everything going on in the community and in the country," Adams said.
Though most agree some changes need to be made, they don't agree with the violence they feel has gotten out of hand.
"Looting and violence isn't protesting — it's rioting," said Kidder. "We've had over 800 officers that have been hospitalized and several killed just in the past two weeks, and none of that is productive in creating a dialog to help fix the problems that we really have in this country."
×