COTTONWOOD HEIGHTS — To Andrew Smith, it's a great fallacy that restaurants are seen as dangerous investments.
Sure, if you were to come to him with a new concept and no track record while asking for large sums of money, he might need a bit of convincing, but an established place with loyal and regular customers that's just looking to grow? To him, that's a pretty safe bet. And he's convinced plenty of other people, too.
On Thursday, Mercato Partners, a Cottonwood Heights-based private equity firm, announced a $90 million fund to back promising restaurants.
Mercato Partners co-founder Greg Warnock partnered with Smith, the former CEO of the restaurant operator Four Foods Group, to create the Savory Fund. It's designed to provide access to growth capital and access to a team of more than 50 industry veterans who can help lead growth.
Smith said the fund will be used to invest in eight to nine restaurant brands.
The Miller family of Utah Jazz fame has chipped in on the fund. So too has major tech CEOs up and down the Wasatch Front. And tech CEOs being involved feels appropriate; it's capital funding like this that helped many of them grow their businesses. But that type of funding has rarely reached the restaurant sector — until now.
Smith himself was in the tech world for over a decade before joining the restaurant industry in 2008. As the CEO of Four Food Groups, he helped take Kneaders Bakery and Cafe from a four-unit franchise to having spots across the west and helped with the development of 170 restaurants.
"The thing that I did, which is what everybody in this industry does, is grow through traditional methods — commercial banking, raising money, one site at a time, one building at a time, one business at a time, and there are inefficiencies to it, but you do it because you're growing the business and that's what's available to you," Smith said.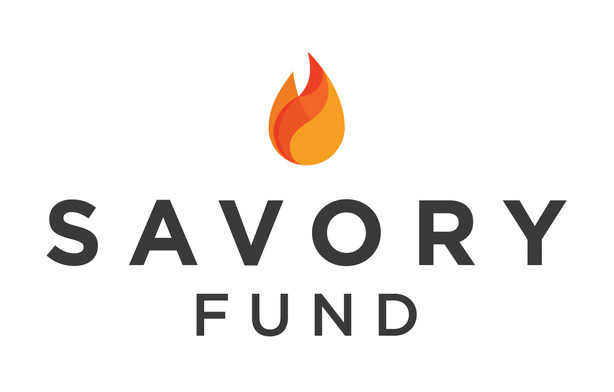 Thursday's funding announcement changes that. For the restaurants selected, it provides them with funding to grow and, maybe more importantly, partners that know how to make it grow.
"Say you were the founder of a shop," Smith said, "and I came to you and said, 'I'm going to put $10 million in your pocket, take that money and go grow 50 of these.' You would literally go, 'OK, I don't know how; I've never done that before.' That's what happens with almost every restaurant that we talk to."
Smith said that only one-third of growth is money-based. Many restaurant owners started their businesses because they knew how to make food; not because they knew how to start a franchise.
"We created Mo'Bettahs to give guests an authentic Hawaiian experience, which we were able to successfully provide through lots of hard work and deliberate culture curation over the past 10 years," said Kimo Mack, co-founder of Mo'Bettahs. "Despite that success, we had reached a plateau in our expansion efforts. We were stretched thin and being pulled away from our core strengths.
"The Savory team helped us to achieve a breakthrough in performance and together we quickly grew our business to heights we simply couldn't have reached on our own."
Along with Mo'Bettahs, Savory's current portfolio includes R&R BBQ and the drink specialty shop, Swig.
When selecting the restaurants, Smith said his team will be looking for three things: making sure Savory's vision aligns with the owner or owners, that the flavor segment isn't too saturated so there is growth potential, and that the restaurant's sales are strong.
The group will be looking at food and beverage businesses both in and out of Utah.
It's an interesting time for the hospitality industry with the novel coronavirus forcing many food and beverage businesses to adapt in order to survive. The Savory fund has been in the works for 18 months, but Smith thinks now, more than ever, is a good time for it to be announced.
"We look at it as 100% opportunistic," Smith said of the current landscape. "People feel like the food and beverage industry is screwed and it's not going to survive; we feel the opposite of all of that. We feel completely positive about it. We feel like there are more and more brands that are coming out of this stronger than they went into it."
Those are the brands, Smith wants to partner with and invest in. Now and in the future.
"We'll buy eight to nine brands and help them from scale with this fund, and then we'll be out to raise another fund in the near future," Smith said. "So we'll do it again — we'll do it with another eight to 10 brands."
×