EAGLE MOUNTAIN — COVID-19 has brought difficult mental and emotional challenges for many, but the additional stress and worry is particularly challenging for new moms. Nationally up to 20% of mothers experience perinatal depression or mood disorders and about 50-80% of all mothers experience postpartum blues — a number some worry is on the rise this summer.
One Utah mother is learning where she can turn for help. Jennifer Gogan, of Eagle Mountain, is mom to two happy, handsome boys. But she admits it hasn't always been easy.
She suffered from postpartum depression and anxiety after both pregnancies. "I couldn't sleep … because I was so afraid of something happening to him at night," she explained.
Soon, the exhaustion and monotony set-in. "Cleaning up spills and wiping crumbs up and making another sandwich — like, it just felt so debilitating," she said. She said she often wondered, "Am I good enough mother, and am I doing things right? Am I taking care of him correctly?"
Before long, Gogan began to internalize those feelings. "You start to own the anxiety and depression, like, 'That's who I am,'" she said through tears.
She said recent social isolation from the COVID-19 crisis reminds her of darker times when she used to self-isolate on purpose in the depths of her despair. "It just feels so confining and you don't have those outlets," she said, like loading up the kids for a Target run or seeing friends and family.
Intermountain Healthcare's Dr. Helen Feltovich, a maternal fetal medicine specialist at Utah Valley Hospital, said there are well-founded reasons for mothers to feel especially anxious during this pandemic.
"There's just this baseline anxiety, and people are afraid," which Feltovich attributes to massive uncertainty in the world right now.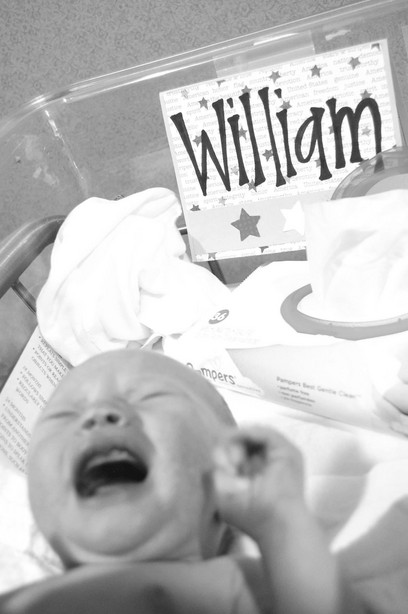 She said it's normal for women to experience "postpartum blues" following birth, as a natural consequence of hormonal changes and overall exhaustion, but she says for most women baby blues are temporary and usually only last up to two weeks.
However, Feltovich said severe feelings of depression lasting longer than a couple weeks are abnormal. This is considered perinatal depression, which encompasses prenatal and postpartum depression.
She said those feelings include behaviors like, "constant obsessing over the baby or cleanliness, inability to sleep because of worry about the baby, panic," Feltovich explained. "Things like that could be signs that this is a problem that requires treatment, as opposed to a normal adjustment to a new situation."
Feltovich anticipates more women might struggle with increased depression and anxiety this summer as COVID-19 continues to affect everyday life for many. "That's a time when people really do count on the parks and recs' events, and they count on the swimming lessons and the playdates and all of that," she said.
Feltovich said she's already seen an increased need in her own clinic with many moms having their kids home from school during the pandemic.
"I think as we move into summer, we're going to see even more need for help than we do right now," she explained.
Feltovich urges moms to get outside with their kids in safe ways. "It's very clear that being outside is safer than being inside," she said, noting the many health benefits sunshine, fresh air, and vitamin provide. "The chemical reaction that vitamin D promotes in your skin are good for mental health."
Related:
She encourages moms to have socially distanced picnics with other moms who might be able to relate, especially for first-time mothers. "Bring your own picnic supplies, your own blanket, be outside, sit 6 to 10 feet from each other," she suggested.
Gogan has been making an effort to spend time outdoors with her boys. She says medication and group therapy have also helped immensely. She started going to therapy at Serenity Recovery and Wellness, an outpatient treatment center specifically for mothers dealing with postpartum depression in Utah.
Serenity has play rooms for kids so mothers can go to therapy during regular work hours and have somewhere to bring their children. They also offer sessions where women can invite their spouses to participate. "They're going through this, too, with you; and a lot of times, when you're debilitated, they're picking up a lot of that slack," Gogan said.
She said it was refreshing to be around other women who were experiencing the same challenges she was. "Everyone's story in life is different, but we're all kind of going through something similar at the same time," she said.
This realization helped her understand the importance of not comparing herself to others. "Have compassion for yourself, and give yourself some grace and love, and don't compare your suffering to someone else's," she said.
Gogan also encourages other women to make time for themselves in small ways. "I remember thinking, 'I don't have time to take care of myself. By the end of the day, after dinner and bedtime, I'm exhausted.'" But she found taking a few minutes to read a book or go for a mindful walk really helped her.
In the end, Gogan is grateful she reached out. "Seek out help. That's the best decision I ever made!"
"Don't be afraid. Don't think that you're the only one. Don't think that there's any kind of weird questions," Feltovich added, encouraging anyone experiencing symptoms to reach out for help.
She also reminds women: "These are physiologic conditions they have to do with neurotransmitters and there is no place for shaming, blaming, hiding anything like that." Feltovich wants women to know perinatal depression and mood disorders are like high blood pressure or cancer, and women shouldn't feel ashamed.
Gogan's husband, Tyler, is also grateful his wife reached out. He said she has grown so much through this experience and is grateful he gets to parent their two boys with her. "All I can really say is that she's just a wonderful mother," he said.
If you are experiencing increased feelings of anxiety or sadness, talk to your OB or primary care physician for a referral. You can also call the free COVID-19 emotional health relief hotline at 833-442-2211.
×
Photos
Related Stories