LEHI — With many playgrounds reopening as most of Utah moves to the yellow or low-risk phase, cities are having to decide how to keep them safe for the public.
When Salt Lake County eased restrictions and switched to the "low risk" phase, families flocked to their local parks. Laura Homer said she and her family were elated to hear the playground was back open at Wines Park in Lehi.
"I was so excited," she said. "My son has been asking me every day to go to the playground. Being at home this whole time was actually kind of hard because there's only so much you can do to keep them entertained."
Signs at Lehi's 38 parks were posted letting visitors know the city "does not have the ability to disinfect park facilities." Homer said she understands that it is up to residents to be responsible for keeping safe.
"I guess it is up to us to be responsible by washing our own hands and taking that responsibility," she said.
The city said its disinfecting schedule is dependent on staff and supplies. They plan to sanitize all playgrounds, pavilions and restrooms every other week.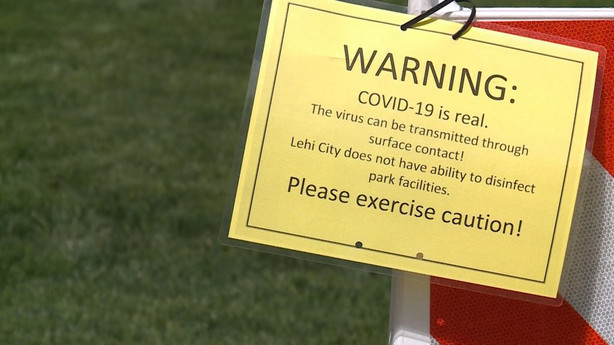 "Right now the sign says that we do not have the capability to clean the equipment and the reason for that is that we can't guarantee that we will be able to get help here and clean," said Cameron Boyle, Lehi City public information officer. "We want to make it clear that it is the residents' responsibility to make sure they are protected and that they are washing their hands before and after."
Herriman city officials took a similar approach and asked residents to take precautions where they can.
"We are disinfecting our parks every week. The pavilions follow the same guidelines and the bathrooms are cleaned twice a day in the morning and in the afternoon," said Tami Moody, Herriman city public information officer.
×
Photos
Related Links