This archived news story is available only for your personal, non-commercial use. Information in the story may be outdated or superseded by additional information. Reading or replaying the story in its archived form does not constitute a republication of the story.
SALT LAKE CITY — Meal planning is an important part of sticking to a monthly grocery budget and can also help you eat a balanced diet, but getting started may seem overwhelming.
To help with that, here are five yummy recipes that reuse ingredients from each other to help make meal planning easier during any week. Simply pick up the ingredients for each recipe the next time you go grocery shopping and you'll be able to whip up several different dishes.
1. BLT (bacon, lettuce and tomato) sandwich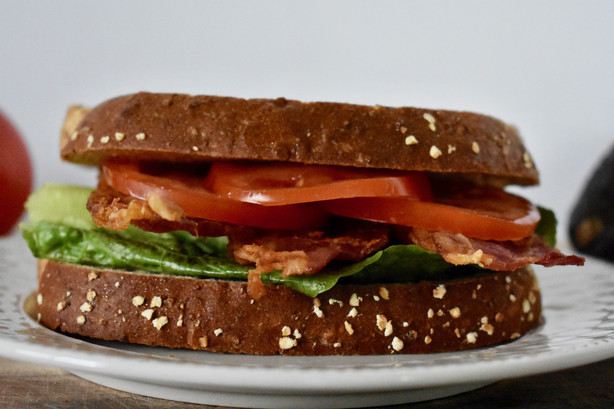 This is a simple recipe to start with. If you have bread in your kitchen, you can reuse it during the week for other sandwiches and the bacon, lettuce and tomato will be used for other meals listed below.
Tip: Cook your bacon in the oven at 400 degrees F for 15-20 minutes to make cleaning up easier.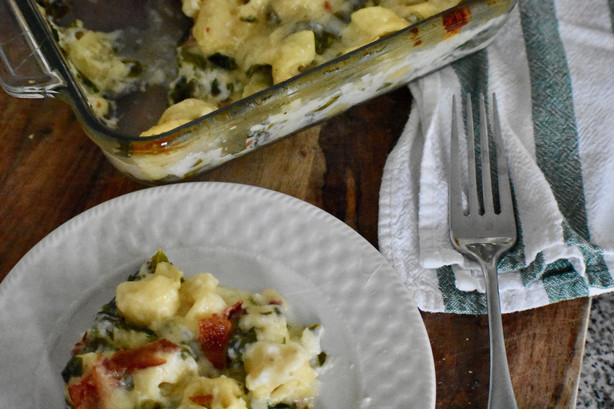 For this recipe, I simply use leftover bacon from the BLTs from the previous day. I cook all the bacon at once and then save some for this meal.
Tip: To save money, use whichever milk you already buy (skim, 1%, 2% or whole) for breakfast or other foods instead of buying a whole gallon of milk when you only need one cup for a recipe.
3. Grilled Chicken and Spinach Salad with Berry Vinaigrette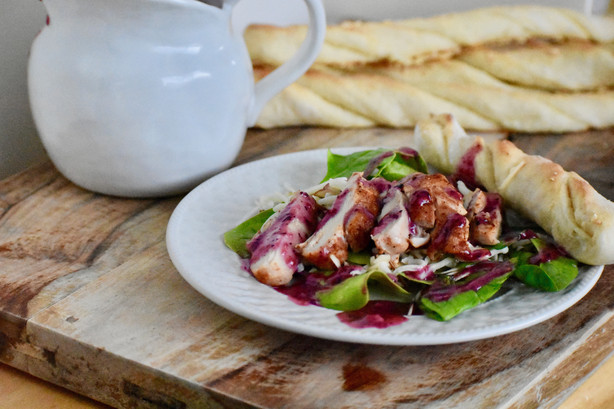 Tip: This recipe can easily feed three and leave leftovers. It can also be modified to accommodate a larger family by simply doubling the recipe. Cooking a little extra chicken will help leave some ready for the next recipe.
Spinach Salad
Ingredients:
1 pound of chicken breast
1 tablespoon of grill seasoning or salt and pepper to taste
1 bag of spinach
¼ cup of almonds
¼ cup of parmesan cheese
¼ cup of fresh berry of chose
¼ cup of red onion (optional)
Directions: Season the chicken breast with grill seasoning or salt and pepper. Cook the chicken on the grill until fully cooked, or in the oven at 425 degrees F for 15-18 minutes.
While the chicken is cooking, combine the rest of the ingredients in a bowl to make the salad. Once the chicken is cooked, allow it to rest for 5-10 minutes before cutting and serving.
Berry Vinaigrette Recipe
Ingredients:
¼ cup of white wine vinegar
¼ cup of sugar
1 clove of garlic
1 teaspoon of grated onion
½ teaspoon of salt
½ cup of frozen mixed berries, or other frozen berry
Directions: Blend all ingredients together in a blender or use an emulsion blender.
4. Avocado Pizza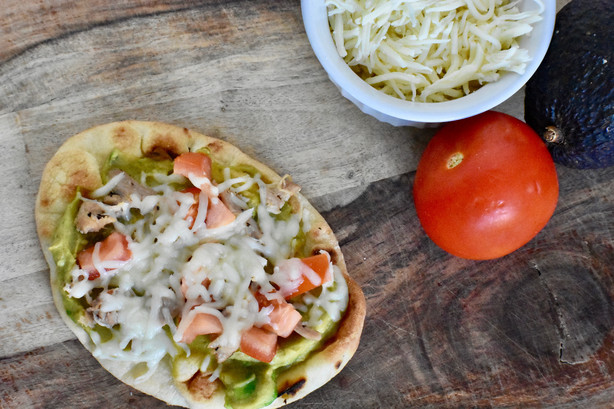 This recipe uses the chicken from the spinach salad, the mozzarella from the creamy tortellini and the tomatoes from the BLTs.
Ingredients:
¾ pound of chicken or about a ½ cup shredded chicken
4 slices naan or pita bread
1½ cup avocado
1 tomato
2 cups of shredded mozzarella cheese
¼ teaspoon of garlic powder
1 tablespoon of lemon juice
⅛ teaspoon of hot sauce (or to taste)
¼ teaspoon of salt
olive oil
Directions: Brush one side of each bread slice with olive oil. Place them on a non-greased baking sheet. Bake at 350 degrees F for 12-15 minutes or until lightly browned and crisp.
While the bread is toasting, in a small bowl mash the avocado and add lemon juice, salt, garlic powder and hot sauce if desired. Spread the avocado mixture over the toasted bread. Layer the bread with chicken, tomatoes and cheese and bake for 5-6 minutes or until the cheese is melted.
5. Tacos
If you still have leftover chicken, you can make chicken tacos or you can make ground beef tacos. This recipe uses the tomatoes, lettuce, avocados and onions already in your kitchen from the previous recipes.
Tip: If you want to stretch your ground beef further, add a can of black beans to it. This adds extra flavor and depth without the price tag of buying extra meat.
Ingredients:
1 pound of ground beef
1 packet of taco seasoning
1 pack of tortillas
Toppings:
Lettuce
Tomatoes
Avocados
Onions
Directions: If you're using ground beef, cook the meat until it's all brown. Then follow the directions on the taco seasoning package. If you're using the pre-cooked chicken from the previous recipe, simply reheat the chicken by using the taco seasoning package instructions. Then prepare the toppings and serve.
---
---
Editor's Note: Anything in this article is for informational purposes only. The content is not intended, nor should it be interpreted, to be a substitute for professional medical advice, diagnosis, or treatment. Always seek the advice of your physician or other qualified health provider with any questions you may have regarding a medical condition; Any opinions, statements, services, offers, or other information or content expressed or made available are those of the respective author(s) or distributor(s) and not of KSL. KSL does not endorse nor is it responsible for the accuracy or reliability of any opinion, information, or statement made in this article. KSL expressly disclaims all liability in respect to actions taken or not taken based on the content of this article.
×
Photos
Related Stories