Editor's note: This is part of a series at KSL.com featuring some of Utah's coolest cars. If you own a customized vehicle — from sports cars to semitrucks — email jormond@ksl.com with a photo of the vehicle and a brief description for consideration.
SALT LAKE CITY — This story starts with an old truck restoration and ends with a warning about a high-tech tire smoker hidden under an old truck.
Casey Loter was watching a 1958 Chevrolet Apache on the internet: short bed, big back window; it was the crème de la crème for him, but no one else was biting. He finally did, trailering it to Salt Lake City from Dolan Springs, Arizona.
Loter said he didn't intend to go electric with it, but when it was time to pick out a powertrain everything else had already been done. He thought about his kids, he thought about Salt Lake City's air quality, and he thought he should go electric.
He also thought about hot rodders of old and the hot rod spirit — guys who swapped engines and other parts of cars to come up with the fastest combinations at the time. In the past, if you wanted electric conversion you had to find something tiny and light and prepare for a life of slow speeds and short range. Then came Tesla and its powerful motors and long range.
With some funding help from his childhood friend and partner, Loter ordered a Tesla Kit from EV West in San Marcos, California. He chuckled when he said the word "kit," saying you get a motor, accelerator pedal and a brake switch. He said he had to crimp each wire in it.
A goal of the build was to stay with as many General Motors components as possible. The front suspension is from a 1981 Chevrolet Camaro, but Loter needed independent rear suspension for the Tesla motor, which is direct drive to the rear wheels.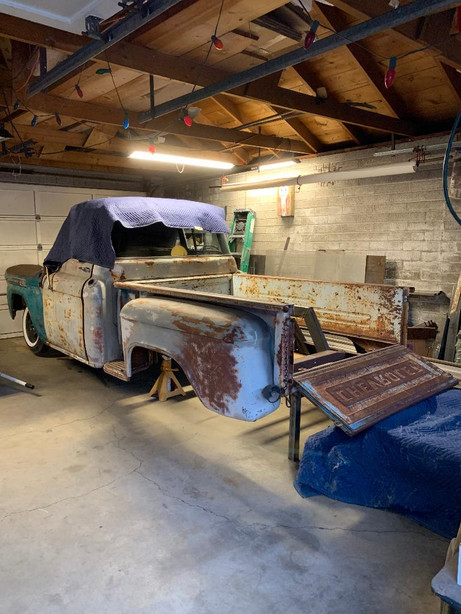 Guys who build GM hot rods might think that leaves you with Corvettes, 2004-2006 Pontiac GTOs, and few others. But instead of modifying one of those types of rear suspension, Loter scoured the internet and found one with the correct track width. He'll keep you guessing exactly where it's from, but hinted that it's an older, unpopular Cadillac. With minimal adjustments, it hooked right up and now the Tesla motor was connected to his rear wheels.
The batteries came out of a Chrysler Pacifica, but they're also used in the Chevy Volt and Bolt. Loter is using a basic battery management system, so when there are charging problems he's on his own to shut the system down and correct them.
Loter said he screamed with emotion the day it all came together and the motor fired up. A neighbor who was aware of the project came over and said "It works, doesn't it?"
Loter said the emotions came from knowing this is the first Tesla-Apache conversion anyone's ever done. He felt a responsibility to do it right and pay homage to original hot rodders.
After one more bypass he felt the true power, describing it as driving the RC Car he had as a kid; "The acceleration is like nothing I've ever felt," he said, adding that he can be traveling at 30 miles per hour, poke the accelerator, and the tires will spin.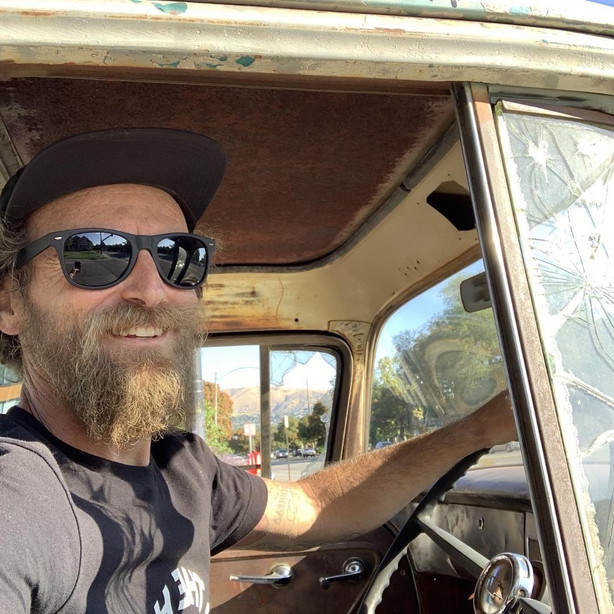 Loter said he took the Apache to the State Capitol for an electric vehicle rally in 2019, excited to meet the EV community. He said he got weird looks from the Tesla, Nissan Leaf and Prius owners. Two or three people came over to look at it, but most stayed away.
He then took it to the Lucky 13 Car Show, saying people ages 20-80 there had lots of questions for him. He said a greaser-looking guy checked it out and said, "Everything inside of me wants to hate this, but it's too … cool."
The lack of power steering is a problem, but GM parts from a Chevy Equinox might be the answer. That issue and whatever else pops up are getting resolved on his next build for a paying client, which Loter hopes will be SEMA Show-worthy and part of his move to doing this full time at his "Electric 51 Speed Shop."
Loter said he has a few "targets" in mind to win over what he hopes will be a new hot rod trend. If YouTube videos of Teslas beating Dodge Challenger Hellcats (the quickest manufactured gasoline-powered car at the time) gave Teslas cred, imagine the same system in a vehicle weighing 1,500 pounds less. Think about that before you wager anything more than your pride that you can out-accelerate this humble looking pickup.
More Cool Cars:
---
×
Photos
Related Stories