Estimated read time: 2-3 minutes
This archived news story is available only for your personal, non-commercial use. Information in the story may be outdated or superseded by additional information. Reading or replaying the story in its archived form does not constitute a republication of the story.
SALT LAKE CITY — Many Utahns all over the state stood outside to watch as four jets from Hill Air Force Base's 388th Fighter Wing zipped by in the sky above Thursday afternoon.
The Air Force F-35A Lightning II demonstration team jets flew all over the state, saluting medical workers for their service and Utah residents for staying at home during the COVID-19 pandemic.
Capt. Kip Sumner, spokesman for the F-35 demo team, explained on Wednesday that the jets would try to reach as many hospitals and health care facilities as possible along the Wasatch Front.
The team of four jets made their way from Hill Air Force base through the Wasatch Front down to St. George before they turned back north, flying past Park City up to Logan and then back to Hill Air Force base. The entire trek lasted a couple of hours.
While the flyover lasted just moments for most Utahns, the thought meant a lot. Young children cheered as the jets raced past the Utah Capitol toward the University of Utah Hospital.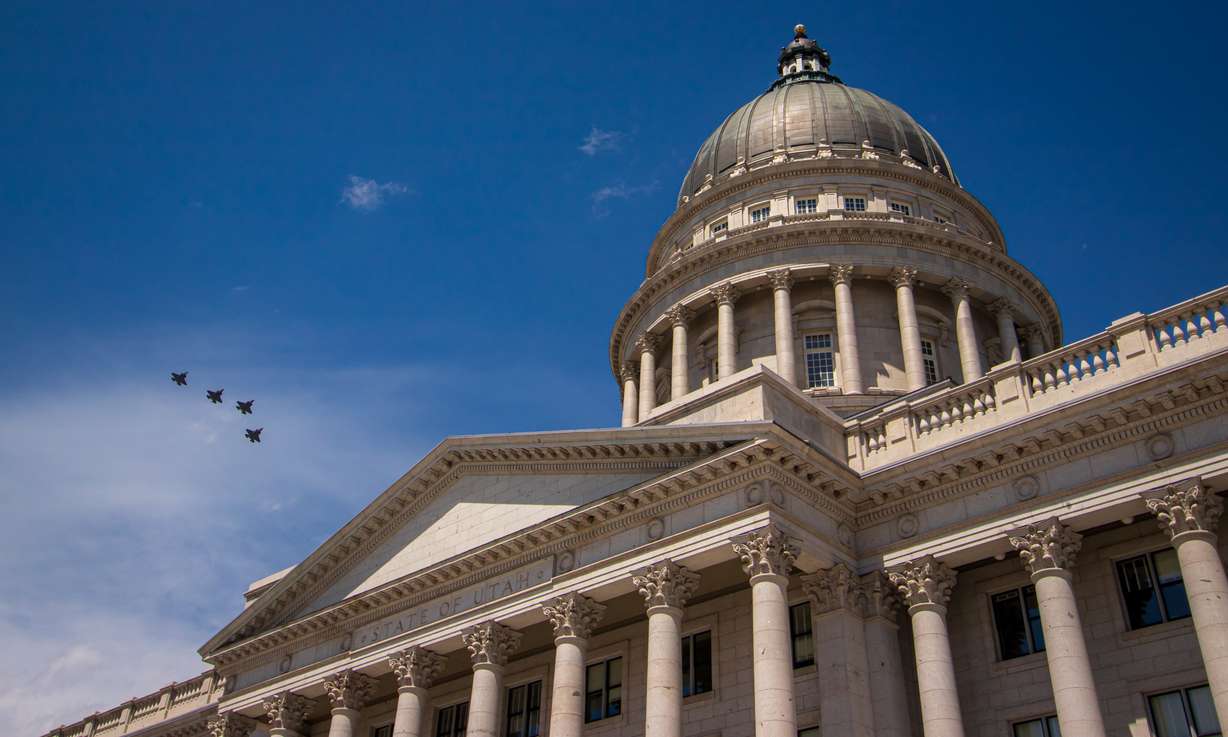 "I love it," one health worker said, standing on Primary Children's Hospital's rooftop as the jets thundered by. That moment was recorded in a video sent to KSL.com by Caitlin Nash, an advanced EMT who works for Life Flight at the hospital.
Another image sent to KSL.com by Briana Terry showed LDS Hospital workers standing on the rooftop of the hospital to watch the fighter jets, as well.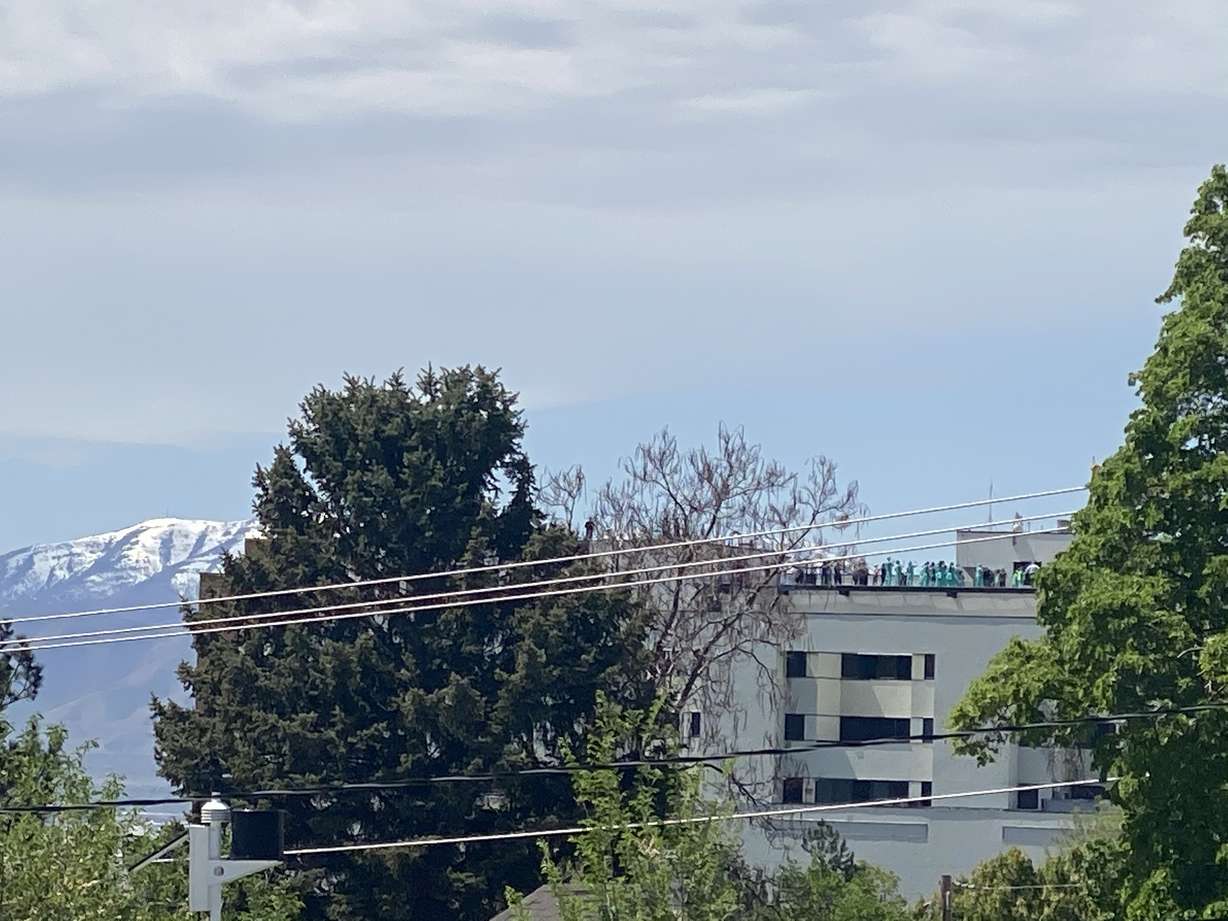 A similar scene played out at Intermountain Medical Center in Murray. Several doctors and nurses stepped outside and cheered as the brief show roared above.
"I think it's an incredible show of support," Gary Brunson, assistant nurse manager at Intermountain Health Center, told KSL TV. "I have staff that's working in the respiratory surge area every single day and this is a nice way to acknowledge what they're doing day in and day out."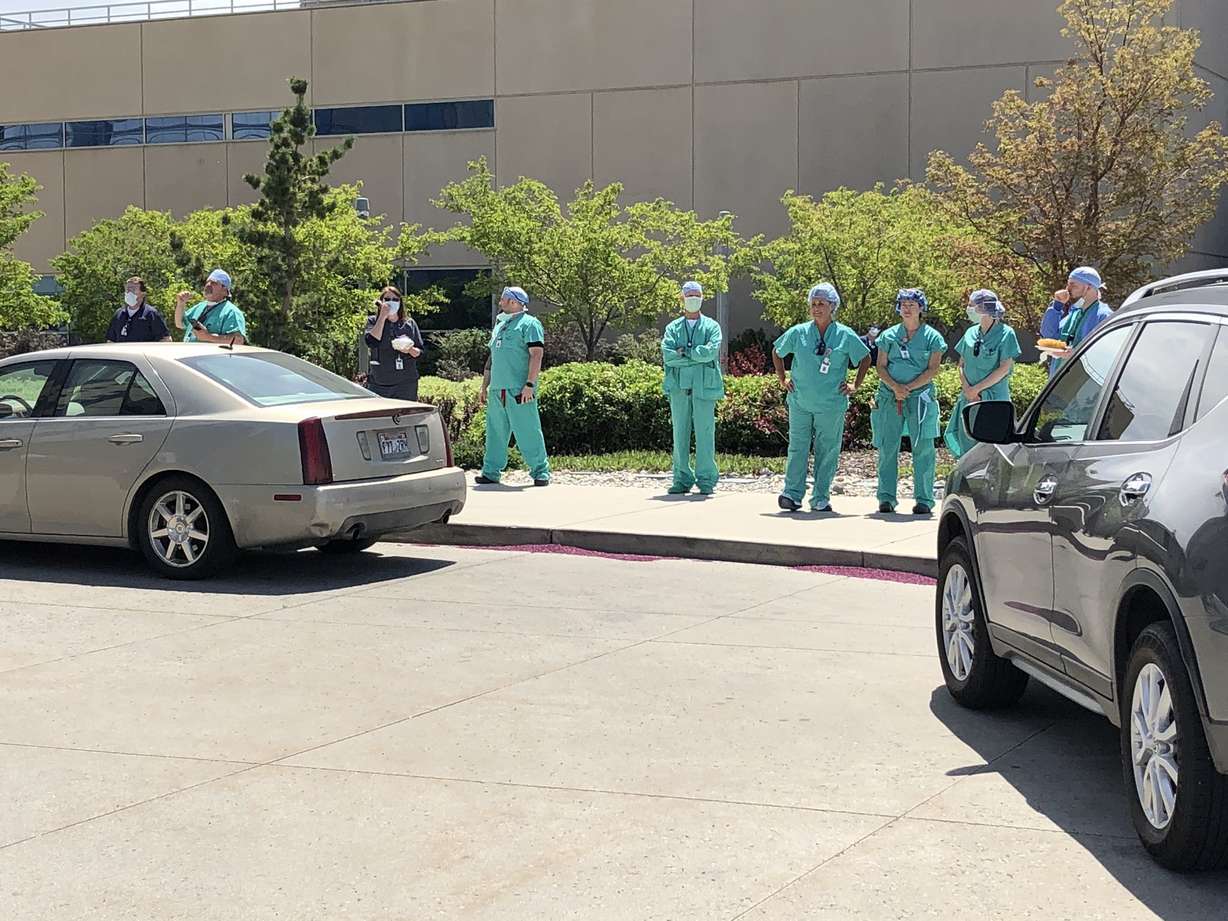 Share your photos of the flyover by sending them to web@ksl.com and we'll pick some to feature in this story. You can view more of the photos sent to us in the attached gallery.
Contributing: Alex Cabrero, KSL TV
×
Photos
Most recent Utah stories