THE LISTENING BOOTH — Social distancing may have put live shows on hiatus, but it hasn't stopped artists from releasing new music. May brings plenty of new albums to look forward to, from established country stars like Kenny Chesney to young upstarts like rapper Kehlani.
Here's a quick look at what's coming out this month, including a few releases you may want to give a try.
Car Seat Headrest — 'Making a Door Less Open'
May 1
Car Seat Headrest is an act that came out of left field. What began as a one-man band has turned into a rock darling, lighting up everything from indie music blogs to Coachella stages.
On their upcoming album, the band moves from its signature lo-fi guitar rock to a new mix of synthesizer and drum machines (see lead single ""Can't Cool Me Down"").
Hopefully the band's new work will be just as interesting as their back catalog.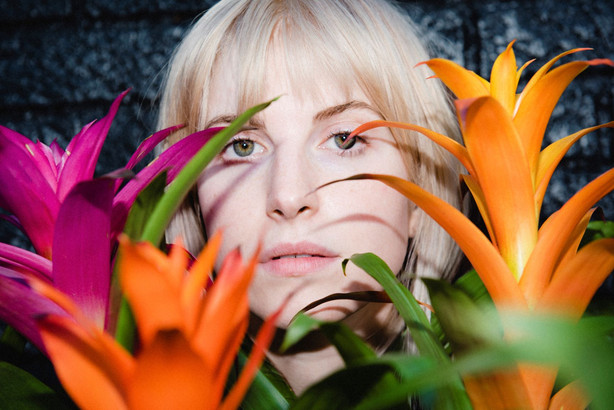 Hayley Williams — 'Petals for Armor'
May 8
After 17 years as the frontwoman of pop-punk heavyweights Paramore, Hayley Williams is finally stepping out on her own.
On "Petals for Armor," she shows a whole new side of her musical personality. Songs are angular and electronic, with nary a guitar or a sing-along chorus.
If you're looking for classic Paramore, you won't find it here. If you're looking for something different, you won't be disappointed. If you want something accessible, start with the song ""Dead Horse"."
Weezer — 'Van Weezer'
May 15
For years, Weezer lead singer Rivers Cuomo and company have been teasing this new riff-centric release ("Van Weezer" is a nod to Van Halen).
Since dropping lead single ""End of the Game"," the band has been quiet about the rest of the tracklist. But they've still been busy.
They just released an "End of the Game" video game (which is apparently quite tough to beat) and Cuomo has been hosting Zoom meetings with fans while everyone is staying at home due to COVID-19 restrictions.
Here's hoping the band's upcoming tour with Green Day, Fall Out Boy, and The Interrupters doesn't get beat by the coronavirus.
Noah Reid — 'Gemini'
May 29
Best known for his role as Patrick on the TV series "Schitt's Creek," Noah Reid is also an impressive singer/songwriter.
His folk-based catalogue is driven by acoustic guitar and flourishes of organs and strings. And his latest single, "Hold On" is no exception. If John Mayer is your jam, Noah Reid might be right for you.
Here's a look at a few other releases due out this month:
May 1
Damien Jurado — "What's New, Tomboy?" (indie rock)
Kenny Chesney — "Here and Now" (country)
May 8
Kehlani — "It Was Good Until It Wasn't" (hip hop)
Mark Lanegan — "Straight Songs of Sorrow" (rock)
May 15
Asking Alexandria — "Like A House on Fire" (rock)
Charli XCX — "How I'm Feeling Now" (pop/electronic)
The Dears — "Lovers Rock" (indie rock)
May 22
Indigo Girls — "Look Long" (folk rock)
Steve Earle & the Dukes — "Ghosts of West Virginia" (country rock)
The Airborne Toxic Event — "Hollywood Park" (indie rock)
The 1975 — "Notes on a Conditional Form" (pop/rock)
Woods — "Strange to Explain" (folk rock)
May 29
Static-X — "Project Regeneration" (metal)
Did we miss an album on your radar? Share it in the comments.
---
×