SALT LAKE CITY — Two new deaths related to COVID-19 were announced Monday, bringing the number of deaths in Utah to four.
One of the cases was 77-year-old Salt Lake businessman, Robert Garff. He was a leader in the community and a former Speaker of the House.
The other was 24-year-old Silvia Melendez of West Jordan. She is Utah's youngest victim to contract COVID-19 and die from the coronavirus as of Monday.
Silvia's father, Marcos Melendez, said he was the first one in his household to show symptoms. But one by one, other people in his family started to get sick.
"I never expected it to happen to me or my family," Melendez said.
Silvia was one of them. She and her mother eventually got so sick they were both admitted to the hospital. Both tested positive for COVID-19.
"They were doing fine the first day," said Silvia's sister-in-law, Angelica Mecias. "The second day, I knew that Silvia was getting a little bit sicker. Then the third day they had to actually put her on a breathing machine."
Her family said Silvia had Type 2 diabetes and underwent open-heart surgery for a tumor two years ago. They knew she was high risk but hoped she would pull through.
"If someone went through heart surgery like that at 22 and she survived it, we knew that she was a fighter and she was a warrior," said Macias.
However, Silvia couldn't fight it off this time and died at University Hospital on Saturday. Her father, still in quarantine at home, wasn't there to say goodbye.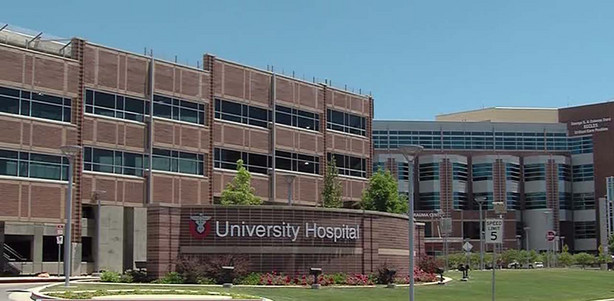 "I wanted to hug my daughter, but I know she's in a good place right now," Melendez said through tears.
Melendez said he never expected this to happen to his family and he never expected to lose his daughter. His message to everyone: stay home.
"It was so fast. So please, my message is to make sure you stay home," said Melendez. "It's better for everybody."
Silvia's mother has been released from the hospital. She and the rest of the family are recovering well and are still in quarantine.
Symptoms and Resources:
Patients with COVID-19 typically have a fever, cough and shortness of breath, though asymptomatic transmission is possible. If you believe you may have the virus, speak with a healthcare provider.
Utah's COVID-19 website is https://coronavirus.utah.gov/.
Intermountain Healthcare has created a COVID-19 symptom tracker for individuals worried they may have the virus.
Utah's COVID-19 information hotline is 1-800-456-7707.
People are asked to first call the University of Utah Health coronavirus hotline at 801-587-0712 to determine if testing is absolutely necessary.
×
Photos