SALT LAKE CITY — I grew up celebrating St. Patrick's Day with corned beef and cabbage at home, always wearing green in fear of getting pinched, and have vivid memories of a leprechaun visiting my preschool and hiding classroom items around the school. However, I didn't know much else about this holiday.
Holiday history
With that said, here's a brief history lesson courtesy of that encyclopedia collection that still sits on my parent's living room shelves, the Encyclopedia Brittanica.
St. Patrick, the patron saint of Ireland, was born in Roman Britain in the fourth century. He was then kidnapped and enslaved in Ireland as a teenager. He was able to escape and returned to bring Christianity to Ireland in 432. After building schools, monasteries and churches, driving out snakes from Ireland, and teaching about the Trinity with a shamrock, Ireland celebrated him with religious ceremonies and feasts.
Fast forward to the past couple hundred years, and Irish Americans turned these celebrations into the secular holidays we know today. Blue was originally the color associated with St. Patrick's Day, but it was later replaced with green.
The recipes
Now that you have a very brief history lesson on the holiday, let's get to the food.
Two of my favorite St. Patrick's Day recipes are: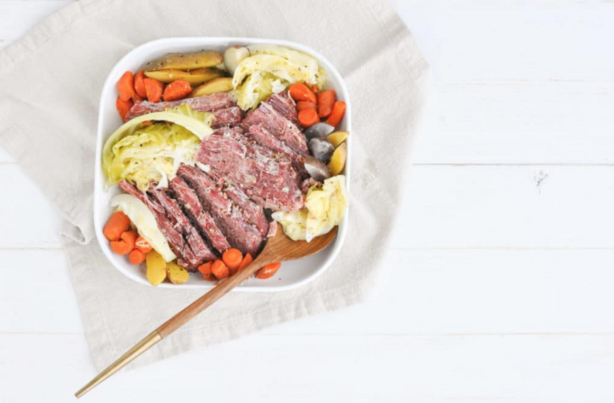 I asked 10 registered dietitians for their favorite green or Irish recipes, and here's what they shared:
Healthy Green Pancakes via Brittany Poulson of Your Choice Nutrition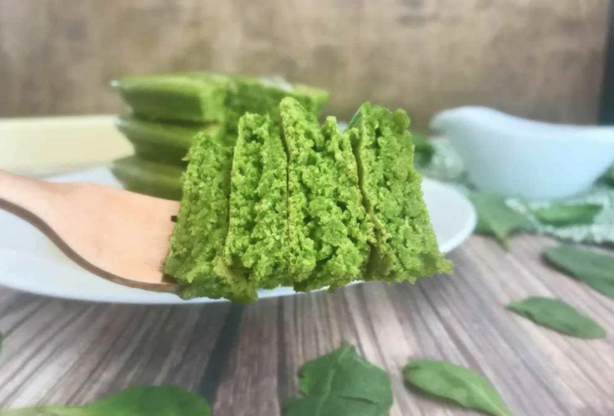 Serve up some green at breakfast with these healthy pancakes, full of fiber, flavor and plenty of green!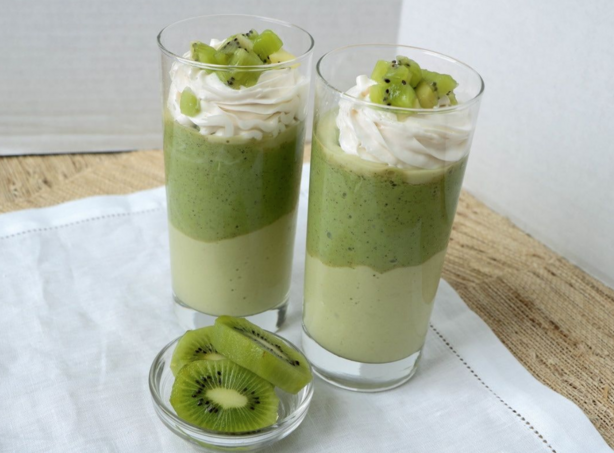 With creamy and tropical layers from some of your favorites — like avocado, kiwi and more — this smoothie will be your new favorite way to enjoy a St. Patty's Day breakfast or snack!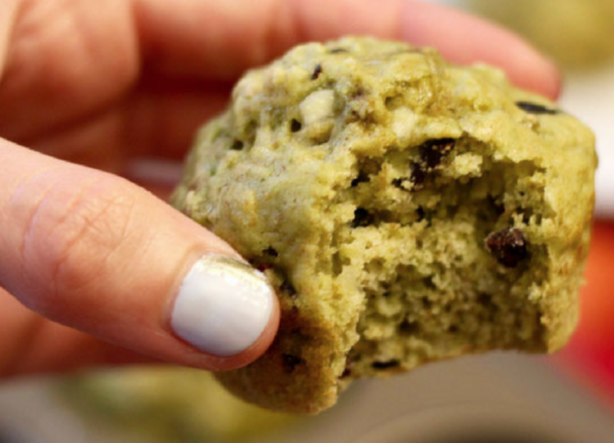 These green muffins provide a burst of caffeine and are naturally green in color. Enjoy them on St. Patrick's Day (or any morning, really). You also get a good amount of protein from the cottage cheese. (photo)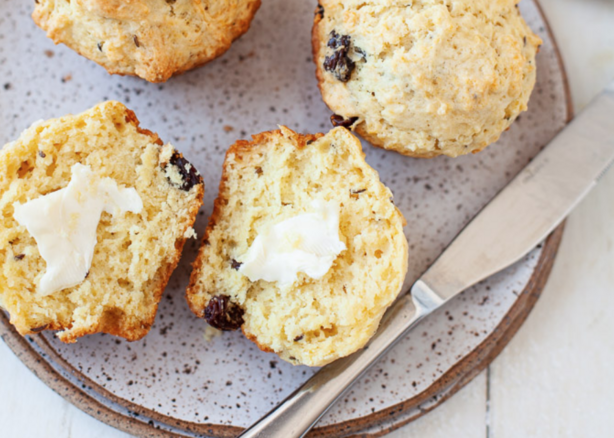 These Irish soda bread muffins are an Irish girl's dream. Imagine the flavor of Irish soda bread with the fluffy texture of a muffin. This recipe is perfect to have around for breakfast, especially during St. Patrick's Day weekend.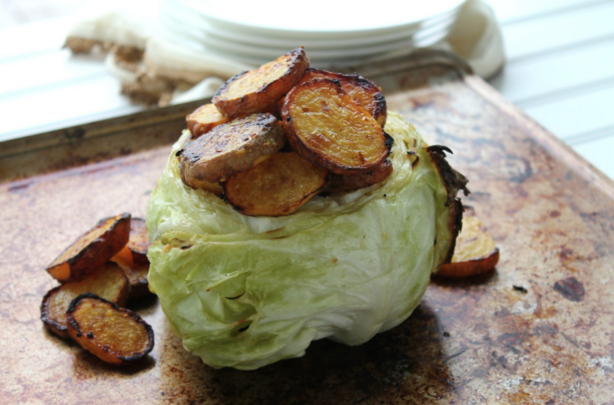 Feast your Irish eyes on this pot of gold. Roasted cabbage and sliced golden beets are rubbed in extra virgin olive oil, garlic, garlic salt and pepper, making a simple yet delicious meal.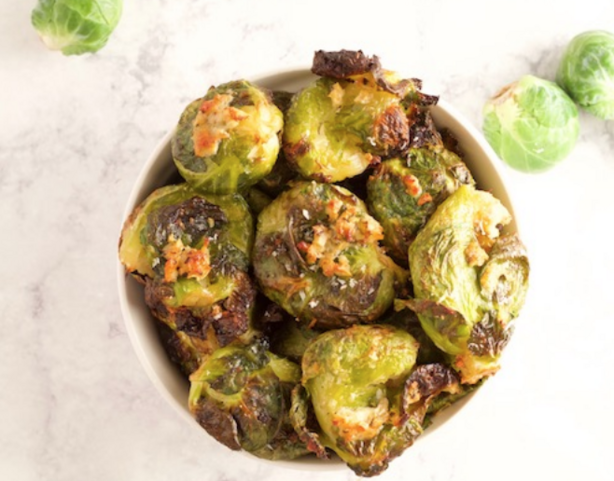 If traditional cabbage isn't your thing, roasting Brussels sprouts with garlic and parmesan cheese may be a worthy replacement.
Rainbow Colcannon via sports dietitian and consultant Kelly Jones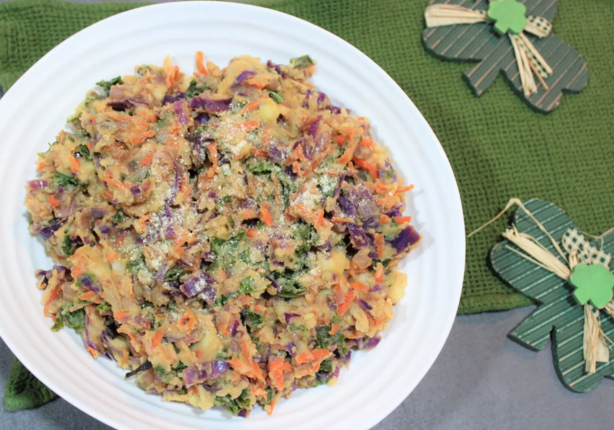 This colcannon recipe uses purple cabbage, kale and carrots to bring color and nutrient boosts to this Irish dish. It's also made without dairy to offer a vegan option while celebrating the holiday.
Vegan Guinness Stew via Sharon Palmer from The Plant-Powered Dietitian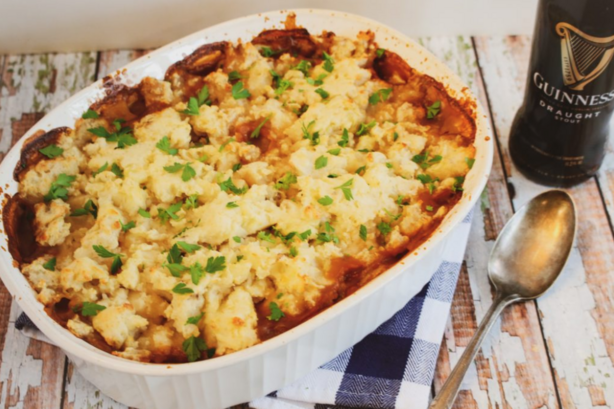 This is an easy, one-dish meal that is pure comfort food bliss. All you have to do to make this vegan Guinness stew is create a thick vegetable stew with carrots, onions, celery, peas and tempeh with tomato and Guinness beer broth.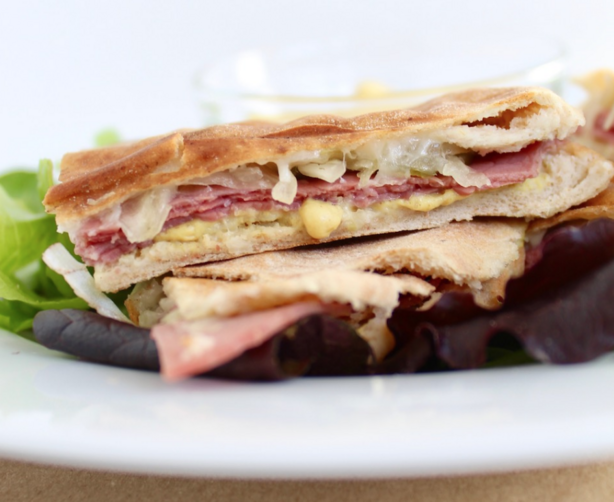 These corned beef and cabbage quesadillas are a great way to use up leftovers or enjoy a traditional boiled dinner in a new way.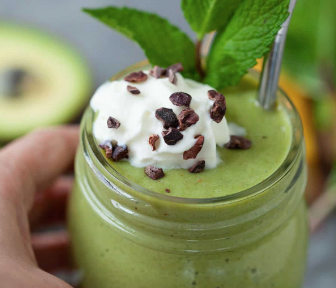 This healthy shamrock shake, aka smoothie, is minty fresh and radiates a festive, vibrant green.
These simple recipes are great dishes to celebrate St. Patrick's Day with friends and or family. Enjoy these green foods and takes on traditional Irish recipes.
×
Photos