SALT LAKE CITY — A bill that would allow dogs in key watershed canyons in the Salt Lake Valley as long as they remain in the vehicle with the motorist is couched as a measure that pits freedom against feces.
Sponsored by Rep. Cheryl Acton, R-West Jordan, HB245 would allow dogs in Little Cottonwood Canyon, Big Cottonwood Canyon, City Creek and Parleys Canyon north and east of Mountain Dell Reservoir and in Lambs Canyon, as long as dogs remained in the vehicle at all times with a licensed driver.
The bill, which passed in the House 46-25 and is awaiting committee action, is a commonsense measure that does not impair the watershed, Acton said, and is about people wanting to go on a Sunday drive with their canine companion.
"I have had several constituents and other state residents complain to me about not being free to take a dog in an enclosed vehicle on a drive to some of our most beautiful local places, even though their actions would have no effect on the watershed. They find this officious, and I agree with them that it is," Acton said in an email.
But in floor debate, Rep. Jeffrey Stenquist, R-Draper, said he was worried the bill, if passed, would result in dog feces contaminating critical watershed areas.
He pointed to problems in Corner Canyon, where Draper successfully passed an ordinance prohibiting canines because of their feces, which contain harmful bacteria and was impairing the water quality there.
"We worked for years to try to convince hikers and people taking their dogs into the watershed to pick up after their dogs. If you have ever been on trails they will even bag the waste and leave them on the trail or hang them from a branch of a tree like a gross Christmas ornament," he said.
Stenquist said it was a serious problem that was not resolved until Draper passed the ordinance over the objection of dog lovers.
But Acton said the bill is not about the watersheds and does not undo protections.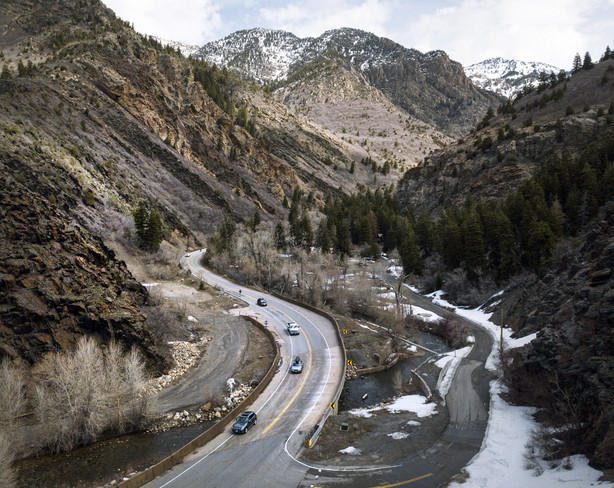 "It is really about freedom. For many people their dog is their companion, especially for the elderly," she said.
The prohibition, she added, "is an example of government overreach into people's daily lives and decisions. It is unwelcoming and off-putting to people also."
Laura Briefer, director of the Salt Lake Department of Public Utilities, told the Deseret News the city is opposed to the bill because of the intensity of visitor recreation in the canyons, which host 5 million people a year.
"Most people are going to follow the rules, but the problem is in this area the recreation use is so high and intense," she said. "Even if you have 10% of the people who don't comply with the rules, that becomes a problem."
Fines are in place for violators and Acton said her bill does not change that, with a potential class B misdemeanor that can be levied.
Forest rangers flag down motorists if they see a dog in the vehicle and turn them away, and the Unified Police Department can cite violators under the county health code.
Briefer said Acton's measure, if allowed to pass, would create more confusion and lead to greater risk to watershed.
Stenquist added that if there is a dog in a vehicle that has to relieve itself, motorists won't obey the law.
"When Fido needs to go, the dog owner is going to let that dog out," he said. "For me I draw the line for letting dogs poop in the drinking water," he said, adding that local jurisdictions need to retain control over watershed protections.
But Rep. Keven Stratton, R-Orem, said the prohibition is an overcorrection that needs to be abolished.
"This just makes sense," he said. "This is not about an animal using the bathroom in the water. It is about freedom and liberty and common sense and trusting the folks like we do in the state of Utah to be law abiding."
×