This archived news story is available only for your personal, non-commercial use. Information in the story may be outdated or superseded by additional information. Reading or replaying the story in its archived form does not constitute a republication of the story.
SOUTH JORDAN — Businesses and churches are taking measures to protect the community, but you might be wondering what steps you can take in your home to also prepare.
The CDC is warning Americans to prepare for a wider spread of Coronavirus in the United States, but what exactly does that mean for Utahns? What used to be a passive concern for one South Jordan mother is now top of mind.
Kristi Zingleman and her husband are the parents of four kids. Her husband recently joked, "'OK, we're gonna pack up the trailer and go live in the mountains when it gets here,' and I'm like, 'What?'" she said laughing.
But when Zingleman got an email at work warning and preparing employees about COVID-19, her concerns grew more serious. "It kind of started freaking me out," she admitted.
Pediatric hospitalist Per Gesteland, who oversees Intermountain Healthcare's GermWatch program, said it's only a matter of time before coronavirus hits Utah.
"Oh, it could happen any day. We have one of the busiest airports in the country," he said. "I'd be surprised if we haven't heard about cases in Utah before the end of spring or summer."
Gesteland said coronavirus spreads as easily as influenza. "The degree and the extent to which this virus has been able to jump to other countries and spread within those countries — it's basically telling us that it's very good at spreading between people," he said.
But he said there are simple measures people can take to prevent it.
First, he tells people to educate themselves. "It's, again, knowledge, awareness, (and) empowerment so that you kind of understand what your specific risk may be," he said.
He warns people who have a weakened immune system to be more cautions. "Are you elderly? Do you have lung disease? Do you have things that might predispose you?" he suggested.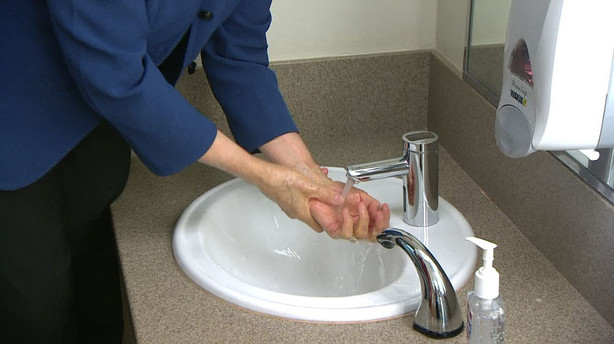 Second, Gesteland tells people to avoid touching their eyes, mouth, and nose. "It seems like this virus, much like flu and other respiratory virus, is able to be spread by droplets, coughing, sneezing," he described.
As basic as it sounds, he said washing your hands and using hand sanitizer is the best way to defend against the illness.
Gesteland said unless you are infected, wearing a face mask won't do much to protect you. "A little mask that doesn't protect your eyes or doesn't totally close off your face probably isn't going to be terribly effective," he explained.
Zingleman said she is naturally a fairly cautious mother. "I'm already scared about even just going to the Chick-fil-A playground," she said.
As a working mom, she is prepared to have family help her with child care in the event school is canceled and said she will likely start prepping more food storage.
"But I definitely want to be prepared just in case I'm hunkered down even at home for a while," she said.
More your life your health:
Gesteland reminds people to keep the outbreak in perspective. He said the numbers right now are spotty and incomplete, meaning not everyone who is infected is being accounted for which skews the fatality rate, making it higher than it should be. He said it's not nearly as deadly as SARS or MERS.
"As things have progressed, we've learned more about the severity, (and) who it's impacting," Gesteland said. "Honestly, I think within a year or so a lot of this is going to have played out. Maybe 40 to 70 percent of the world will have been exposed and potentially infected and recovered, and we'll be talking about this new coronavirus being part of our seasonal viruses that come around every year."
He emphatically emphasized that a majority of those infections are going to be very mild, if not asymptomatic.
He encourages people to utilize Intermountain Healthcare's online tool called GermWatch, which tracks disease activity weekly in Utah.
Gesteland said just like the flu and other respiratory illnesses, it's important to maintain overall good health by eating well and sleeping well. He also encourages people to modify behaviors that would put someone at extra risk, such as smoking or having poorly controlled diabetes, so they are strong enough to battle whatever illness comes their way.
×
Photos
Related Stories