This archived news story is available only for your personal, non-commercial use. Information in the story may be outdated or superseded by additional information. Reading or replaying the story in its archived form does not constitute a republication of the story.
SALT LAKE CITY — Lori Daybell, the mother of two missing Idaho children, waived her right to an extradition hearing on Wednesday after a judge again upheld her $5 million bail at a hearing in Hawaii.
Daybell, who was arrested last week, will now be transported to Idaho where she is charged with two felony counts of desertion and nonsupport of children.
Idaho authorities were given one week by the court to bring Daybell to Idaho.
The 46-year-old mother was arrested Thursday after a monthslong investigation into the disappearance of her two children, 7-year-old Joshua "J.J." Vallow and 17-year-old Tylee Ryan from Rexburg, Idaho. The siblings have been missing since September.
Lori Daybell, referred to in court documents as Lori Vallow, married Chad Daybell in October.
At Wednesday's hearing, Daybell's attorney claimed she is not a flight risk and told the judge a $5 million bail is too high. He countered prosecutors' flight risk claims, saying over the past six years Daybell has lived in Hawaii longer than anywhere else.
After the judge denied the bail reduction request, Daybell's attorney Craig De Costa informed the judge she would be waiving her right to an extradition hearing.
"(Lori Daybell) would like to expedite her return (to Idaho) so that she can defend herself against these false allegations," Craig De Costa said.
Kaua'i Prosecuting Attorney Justin Kollar requested Daybell's bail be kept at $5 million.
"Nothing has changed about this case since we last discussed bail several days ago," Kollar told the judge on Wednesday.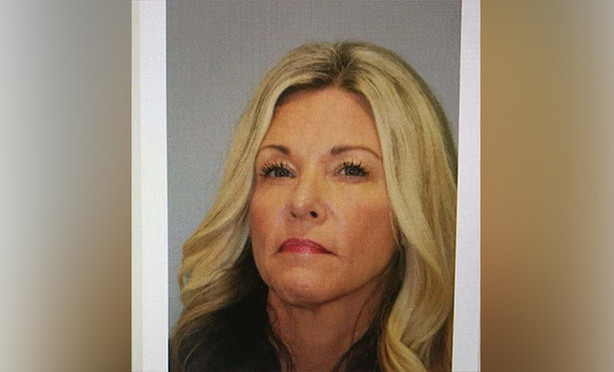 A status hearing is scheduled for next Wednesday, March 4, in case there are any issues transporting Lori Daybell to Idaho.
"She's facing some extremely serious charges with the possibility of more to come," Kollar told reporters after the hearing.
In her first court appearance last week, Daybell's attorneys requested her bail be lowered to $10,000, which the judge denied. At that hearing, prosecutors said Daybell was a flight risk and requested she be held without bail.
Earlier this week, Chad Daybell spoke to ABC News reporter Marcus Moore and said he had "no comment" when asked about the safety of Tylee and J.J.
"Just grateful for any support," Chad Daybell told Moore. "We just have to wait for the legal process to work through."
Contributing: Matt Rascon, KSL TV
×
Photos
Related Stories