Estimated read time: 3-4 minutes
This archived news story is available only for your personal, non-commercial use. Information in the story may be outdated or superseded by additional information. Reading or replaying the story in its archived form does not constitute a republication of the story.
PRINCEVILLE, Hawaii — Lori Vallow Daybell, the mother of two missing Idaho children, was arrested on Thursday in Hawaii by the Kaua'i Police Department.
Daybell, 46, was arrested for investigation of desertion and nonsupport of dependent children on a warrant issued from Madison County, Idaho. As of Thursday afternoon, she was being held at Kaua'i Police Department Cellblock on $5 million bail.
Daybell's two children, 7-year-old Joshua "J.J." Vallow and 17-year-old Tylee Ryan, have been missing since September.
Lori's husband, Chad Daybell, was not arrested.
Thursday's arrest was in connection with the Rexburg Police Department's ongoing investigation into the two children's disappearance.
"We are ELATED!!! 10000000 lbs has been lifted. NOW, Lori, WHERE ARE THE KIDS????" Kay Vallow Woodcock, J.J. Vallow's grandmother, texted Pocatello TV station KPVI in response.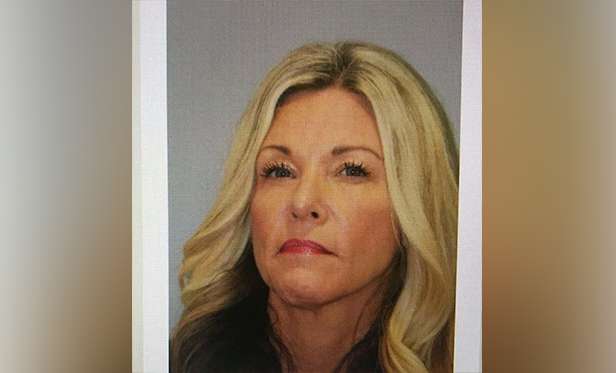 Daybell was also arrested on investigation of resisting or obstructing officers, criminal solicitation to commit a crime, and contempt of court, according to Kaua'i police.
The arrest comes weeks after Daybell failed to present her children to a judge in Idaho, under possible penalty of being found in contempt of court.
Daybell's first court appearance will likely take place on Friday morning in Hawaii, Kaua'i police said. At the hearing, she will be able to waive or fight her extradition to Idaho.
"She's not going to be able to just charm her way through this one, she's not going to be able to just freshen her highlights … and throw her beach waves and a full face of makeup and just be able to laugh," said Annie Cushing, Tylee Ryan's aunt.
Criminal charges will be brought against Daybell once she is in Idaho, Kaua'i police officials said, but they will not pursue criminal charges against Daybell in Hawaii as there is "no indication" the missing children are on the island.
"First of all, we wish to thank the public for the massive outpouring of concern regarding this case," Kaua'i Police Chief Todd G. Raybuck said in a prepared statement. "We also want to thank everyone for their patience while investigators worked diligently to comprehensively gather everything they needed in order to obtain this arrest warrant."
In a statement, Madison County Prosecuting Attorney Rob Wood said if Daybell is found guilty of child desertion, she could face up to 14 years in prison on each count.
A complaint filed by the Madison County Prosecutor's Office alleges that Daybell "abandoned her two minor children, delayed law enforcement's attempts to locate her children, and encouraged another individual to delay law enforcement's attempts to locate her children."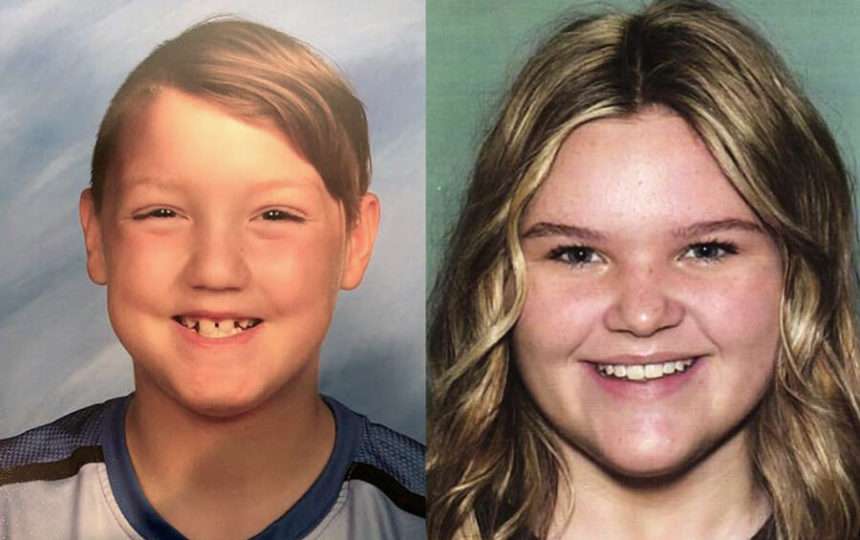 Lori Daybell married Chad Daybell shortly after his wife, Tammy Daybell, died in October.
Tammy Daybell was found dead on Oct. 19 in her Salem, Idaho, home. Authorities initially believed she died of natural causes, but the Fremont County Sheriff's Office has opened an investigation into her death and deemed it suspicious.
Chad and Lori Daybell have been in Hawaii since at least December, just one month after Rexburg police executed search warrants at Lori Daybell's Rexburg home on Nov. 27.
"I actually have more hope in Chad finding his conscience and doing the right thing," Cushing said. "Hope that he will step forward and say I can't sleep at night, I can't go on doing this."
Kaua'i police are holding a press conference in Hawaii on Friday at 5 p.m. Mountain Standard Time or 2 p.m. Hawaii Standard Time.
"After nine months, we've got at least a win for tonight and today and tomorrow," said Larry Woodcock, J.J. Vallow's grandfather. "The only dent in this armour that we have right now tonight at this time is simply not knowing where Tylee and J.J. are."
Contributing: Garna Mejia, KSL TV
×
Photos
Related stories
Most recent News stories