Estimated read time: 6-7 minutes
This archived news story is available only for your personal, non-commercial use. Information in the story may be outdated or superseded by additional information. Reading or replaying the story in its archived form does not constitute a republication of the story.
SALT LAKE CITY — Lori Daybell stopped supporting her two missing children, misled investigators on the whereabouts of the kids, and told a friend to lie to police about where they were, according to court documents released Friday.
However, the documents still say next to nothing about where 7-year-old Joshua "J.J." Vallow and 17-year-old Tylee Ryan might be.
A jail report for Daybell dated Feb. 18 was first obtained Friday by EastIdahoNews.com. She was arrested Thursday in Hawaii.
Police first learned of the case on Nov. 25, 2019, when J.J.'s grandmother, Kay Woodcock, called police in Gilbert, Arizona, to report that J.J. was missing, the court documents state.
Through an investigation that spanned Arizona, Idaho and Hawaii, police determined that no one has heard from J.J. since Sept. 24, or from Tylee since Sept. 8.
Lori Vallow moved to Rexburg with J.J. around the first week of September, the report states. The boy was enrolled at an elementary school there for several weeks, but Lori informed the school on Sept. 24 that she would be home-schooling him and he would no longer be attending, the report said.
On Oct. 2, Brandon Boudreaux, a former husband of Lori Vallow's niece, was targeted in a drive-by shooting in Gilbert, Arizona, but survived, according to the report. A Jeep Wrangler believed to be involved in the shooting was one that Tylee regularly drove, the report states.
Police later saw that car back in Rexburg in November, even though Tylee had not been seen in almost two months.
In connection with the Gilbert shooting, Arizona police requested that Rexburg authorities start surveilling Lori Vallow, and that began in November, according to the report. A Rexburg police detective reported that he did not see J.J. while he was surveilling Lori during the month of November.
Police confirmed that Lori Vallow married Chad Daybell on Nov. 5 in Hawaii, the report states. Tammy Daybell, Chad's former wife, had died several weeks before on Oct. 19.
Neither J.J. nor Tylee are present in any photos police obtained from Lori and Chad's wedding, according to the report.
Detectives met with Chad Daybell and Alex Cox, Lori's now-deceased brother, on Nov. 26 at Lori's apartment in Rexburg, 565 Pioneer Road unit 175, the day after Kay Woodcock reported J.J. was missing, the report states.
Related:
During the meeting, "Chad acted as if he didn't know Lori very well and stated he didn't know her phone number," the jail report states. Cox told investigators that J.J. was with Kay Woodcock, who lives in Louisiana. That was unlikely, though, because Woodcock had reported him missing, according to the report.
Cox then told investigators that Lori might be in another apartment, unit 107, but police found that unit completely empty and vacant, the report states. Chad Daybell later admitted he knew Lori, gave police her phone number and told officers the last time he saw J.J. was in October in unit 107.
Police later met with Lori at unit 175, and she told officers that J.J. was in Gilbert, Arizona, with a friend. Police were unable to contact the friend, but Lori told them that the friend was in a movie with J.J. at the time and was therefore unlikely to call them.
A detective was finally able to contact the friend on the evening of Nov. 26, but she told the detective that J.J was not staying with her and had not been there for several months.
The friend then contacted Rexburg police on Dec. 6 and told officers that both Chad and Lori Daybell had called her several times on Nov. 26. They asked her to say that J.J. was with her, even though the boy was not there, according to the report. The friend told police she denied Chad and Lori's requests to do so.
A family member confirmed to police that Chad and Lori left Rexburg on the night of Nov. 26.
In the weeks after that, police served several search warrants in connection to the case and discovered several items believed to belong to J.J. and Tylee, but they found no traces of the children and no sign that the items had been used recently by either of them, according to the report.
They found a medication of J.J.'s that hadn't been filled since January 2019. They found a storage unit in Rexburg that had pictures of the children.
Police also followed up on multiple leads but still found no evidence of the children, the report states.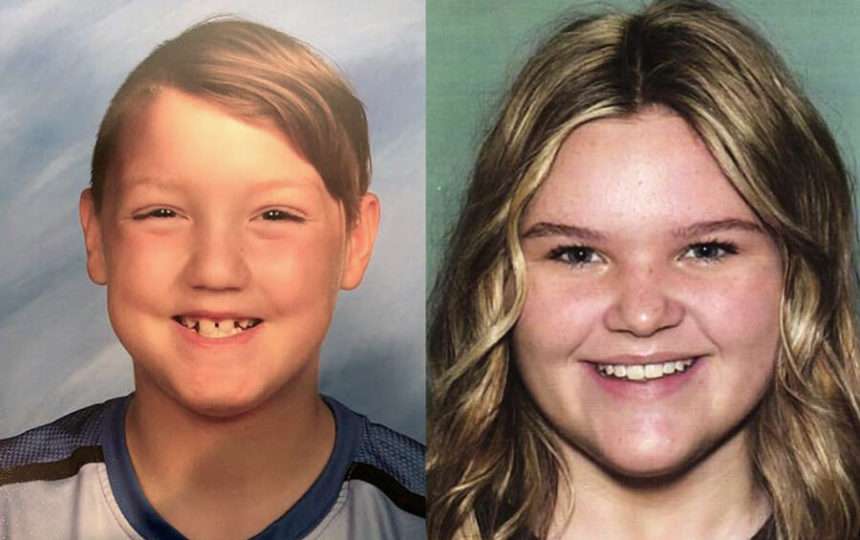 A babysitter Lori hired to watch J.J. hadn't seen the boy since she babysat him on Sept. 18. The friend in Gilbert told police Lori said Tylee was attending classes at BYU-Idaho, but the school has no record of her ever enrolling. Neighbors of Lori's Rexburg apartment say they saw J.J. and Tylee around the unit in the first few days of September but stopped seeing them later in the month.
Phone records and photos revealed that Lori, J.J., Tylee and Alex Cox went on a day trip to Yellowstone National Park on Sept. 8. That day was the last time anyone saw Tylee, and police haven't found any evidence that Lori was with Tylee any time after that trip.
Plane tickets suggest that neither J.J. nor Tylee flew with Chad and Lori Daybell from Los Angeles to Hawaii on Dec. 1, the report states. Belongings found where Chad and Lori were staying in Hawaii suggest the same.
When Hawaii police served a search warrant Jan. 26 on a car Chad and Lori were renting, they found birth certificates for both children, a bank card belonging to Tylee, J.J.'s iPad and some school registration receipts from the elementary school in Idaho where J.J. was enrolled for a few weeks, the report states.
Rexburg police have "found no evidence or verification of anyone providing for the housing, food, clothing, education, or medical care" of J.J. or Tylee since the September dates, the report states.
Lori Daybell was arrested for investigation of two counts of desertion and nonsupport of dependent children, both felonies, as well as misdemeanor resisting officers, criminal solicitation and contempt of court, according to court documents. Her bail has been set at $5 million.
Lori Daybell made her first court appearance in Hawaii on Friday afternoon.
Officials in Hawaii held a news conference on Lori Daybell's arrest on Friday as well.
×
Photos
Related stories
Most recent Utah stories