Estimated read time: 5-6 minutes
This archived news story is available only for your personal, non-commercial use. Information in the story may be outdated or superseded by additional information. Reading or replaying the story in its archived form does not constitute a republication of the story.
SALT LAKE CITY — A Lehi-based event center company has closed for good, leaving its employees without jobs and about 2,800 customers without venues for the celebrations they have planned. They're also out the money they spent on deposits.
Employees and customers of the NOAH's Event Center in South Jordan are among those affected by the sudden closures, which happened shortly after a U.S. judge in Utah's bankruptcy court rejected a last-second proposal to restructure the company for a second time within 12 months.
Another location in Lindon had a sign on its door stating that it closed last year. According to the company's website, there are locations in 19 other states. Those locations also closed abruptly.
The closures come nearly a year after NOAH Corporation, the parent company that oversaw NOAH's Event Center locations across the country, filed for Chapter 11 bankruptcy in May 2019. After a monthslong restructuring period, U.S. District Court Judge Joel T. Marker ordered the company to cease operations during a hearing Thursday in which a high-ranking official testified that the company continued to suffer from financial woes.
"This company is continuing to lose money. It can only stay afloat by taking money for future events. There's very little prospect that that can be performed," Marker said. "This company is hurting people and I'm not going to allow that to continue."
After a brief recess, company officials agreed with the order. They told the judge they would lay off all their employees nationwide but pay them through the pay period that ended Saturday. It wasn't immediately clear how many people were laid off.
Officials also said they would hold events that were scheduled at the company's venues this week, staffed with "a skeleton crew." However, the vast majority of 2,800 future events will be canceled. The company ownership also agreed to notify all customers of events scheduled beyond the week that their event will be canceled.
KSL.com reached out to NOAH Corporation's attorney for comment but have not received a response.
Marker's decision came after Mark Hashimoto, who the court approved as the company's chief restructuring officer following the initial bankruptcy filing, gave a damning update on the status of the company in an hourlong testimony. He told the bankruptcy court that NOAH's January revenues had fallen well behind expectations amid bad press from previous closures nationwide late last year.
As a result of declining revenue, the company fell behind on rent and property taxes for the dozens of properties it had. That included about $3 million due in rent payments alone, he said. The company had hoped to generate $1.4 million to $1.5 million in revenue in January but ended up with about $1.07 million instead. The company had about $160,000 in on-hand cash at the time of the hearing, according to Hashimoto.
"Based on the January results and the first several days of February, I think it's very close to impossible to try and get this reorganized right now," Hashimoto told the court. "We hoped that the revenues would follow historic patterns and that would increase dramatically starting in January and going through March and April. That has not materialized."
The news was devastating for employees and for those who had weddings scheduled. Hashimoto said the company had received $7.1 million in advance payments for the 2,800 future events.
Utah resident Jody Powell is among those who had made a reservation to the South Jordan venue for her wedding in October. She paid $3,600, which was the full amount the venue was seeking. Over the weekend, she found out that the venue was permanently closed.
"I'm angry. I don't understand how a company could knowingly take payments and schedule events when they're going through bankruptcy and about to shut their doors," she said on Monday. "What are we supposed to do? This is the biggest day of our lives."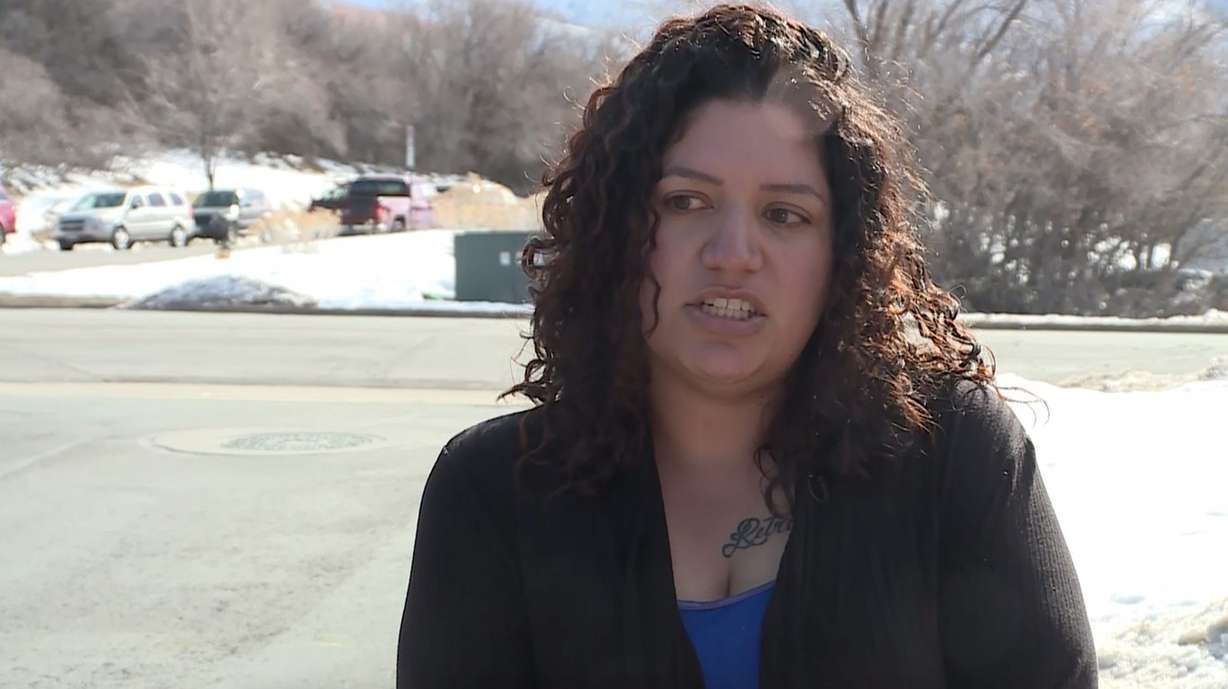 NOAH's was founded in 2003 and touted itself as an event venue company that offered locations not just for weddings, but for all sorts of events. Signs that the company was struggling began appearing last year.
In April 2019, a group of investors in Indiana filed a lawsuit against the company over a $6.2 million investment for an event space in Carmel, Indiana, according to Bloomberg News. They claimed the center was never started and their money was squandered.
Court records show NOAH Corporation filed for Chapter 11 bankruptcy a month after the lawsuit was filed. In June that year, Bloomberg News also reported that a U.S. District Court judge ordered NOAH's owner William Bowser to give back $845,000 of proceeds from selling his home in Park City.
Hashimoto was tapped to help guide the company through the mess. He said there were some glaring problems when he took over, such as many locations paying for rent well above "fair-market" rates. He said there were also some major issues with accounting records.
The company ended up dumping nine locations nationwide. It then lost five more at the end of the year — four of which came after the company started having problems paying for rent, Hashimoto said. Losing the five additional locations deflated consumer confidence.
---
We hoped that the revenues would follow historic patterns and that would increase dramatically starting in January and going through March and April. That has not materialized.
–NOAH's chief restructuring officer Mark Hashimoto
---
"If you go out on the internet, there is a lot of pretty bad posts with respect to NOAH's and their closings and leaving brides stranded," he told the court on Thursday.
The company's revenues took a hit. It reported $1.8 million in revenue in August, which fell to $1.5 million in October and about $1.2 million at the end of December. Hashimoto attributed some of that slowdown to wedding bookings, which traditionally heat up in late January through April. However, that never happened. The company expected at least $800,000 in revenue from the second half of January; it took in $600,000 instead, he said.
The reported numbers were all Marks needed to see to make a final decision instead of prolonging the Chapter 11 case.
While NOAH's went belly up, there may soon be a second life for the South Jordan event center location located at 322 W. 11000 South. A former employee of NOAH's contacted KSL with their plans to take over the building with a brand new company.
The individual said they are still going through the process of becoming a limited liability company before that is official. As of Monday, that person was also in the process of trying to contact about 150 clients to tell them the venue will stay in business.
Contributing: Tania Dean, KSL TV
×
Photos
Most recent Utah stories