Estimated read time: 3-4 minutes
This archived news story is available only for your personal, non-commercial use. Information in the story may be outdated or superseded by additional information. Reading or replaying the story in its archived form does not constitute a republication of the story.
SALT LAKE CITY — When Marcia Peterson first started working for the Salt Lake County Health Department in 2012, e-cigarettes were hardly a cause for concern. She even thought they could be an effective way to help cigarette smokers quit. But that quickly changed.
"When I found out they made fruity flavors, I thought, 'We are in big trouble with the kids.'"
In 2019, 27.5% of American high school students used e-cigarettes, according to the Centers for Disease Control and Prevention's National Youth Tobacco Survey. And in Utah, the Department of Health found that nearly 38,000 teens are vaping.
In what the Food and Drug Administration calls an epidemic, Utah health officials are trying to fight the perception among teens that vaping is harmless.
This includes Peterson, who travels to Salt Lake County schools and teaches students about the dangers of tobacco. On Thursday, she brought her presentation to Hawthorne Elementary School.
"How many of you have heard of Juul?" Peterson asked a classroom full of fifth graders. Every student raised their hand.
Peterson brought two pig lungs for her presentation — one healthy and one that had been exposed to cigarette smoke. Students were able to touch the lungs and even pumped them full of air using a bellows. While the healthy lung expanded with ease, the contaminated lung hardly moved.
"Seeing the lung, it really impresses on them how dangerous it is," said Deborah Schmock, a fifth grade teacher at Hawthorne. "I know a lot of them have parents that smoke and they're like, 'You've got to quit!'"
Schmock has taught at Hawthorne for 20 years, and fortunately doesn't see vaping as an issue among her students. But she thinks the key to fighting nicotine addiction in high schools is educating students as early as possible.
"My big concern for middle and high school students would be that this could be a gateway into later nicotine use," said Todd Hillhouse, director of Weber State University's neuroscience program. "We're seeing a lot of people that are converting from e-cigarettes over to cigarettes."
Hillhouse has been researching tobacco use since 2017, and on Monday his clinical study exploring e-cigarette dependency and withdrawal symptoms was accepted for publication.
"What we found was that people who use low-dose nicotine had the same level of dependence as the high-dose nicotine users," said Hillhouse, who surveyed 460 students at Weber State.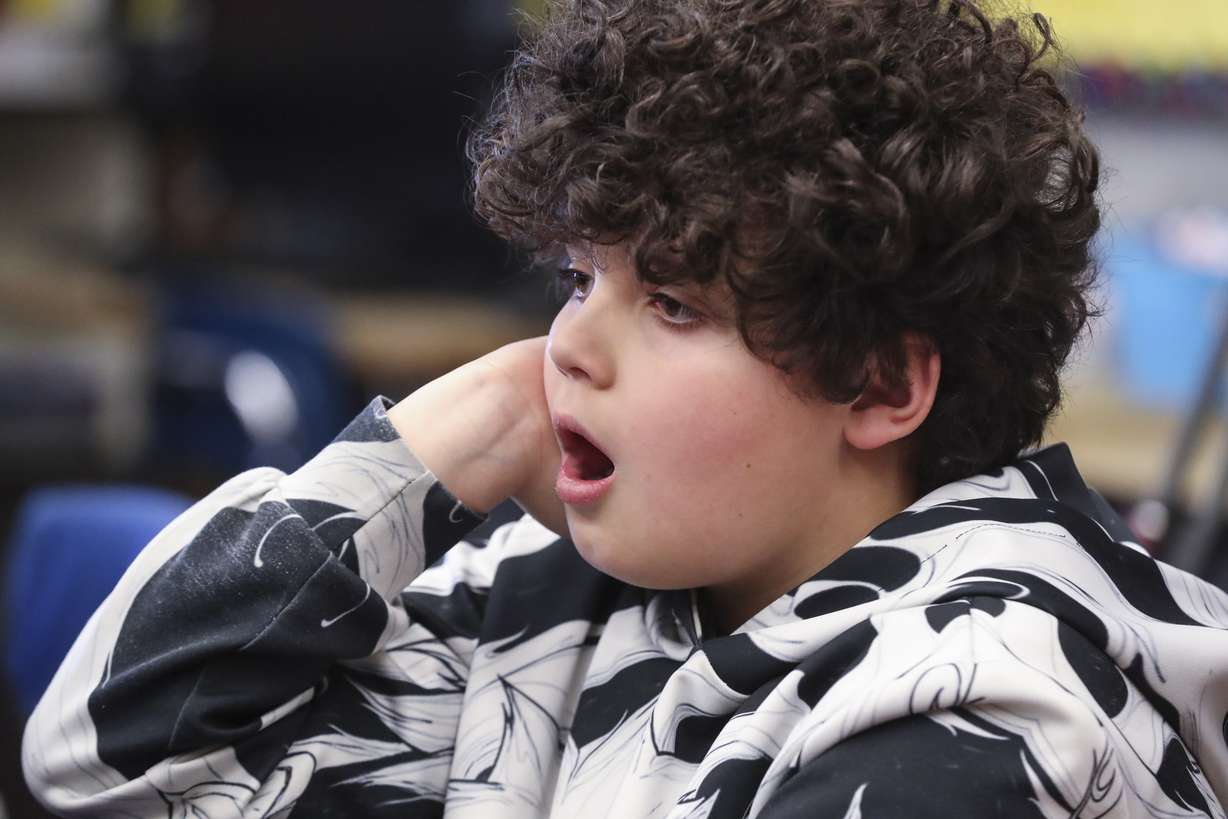 In short, e-cigarettes are hard to quit regardless of how strong they are and how often you use them.
Hillhouse said the findings could have severe implications for the thousands of Utah teens who vape, many of whom start with lower doses of nicotine.
"If you develop that nicotine addiction, and vaping is not going to satisfy that, people are starting to switch over to cigarettes."
Fortunately, the students at Hawthorne Elementary School are unlikely to be vaping anytime soon. The fifth graders scrunched up their faces and squirmed in their seats when they saw the contaminated black lung. One student gagged.
"Vaping is a bad thing," said Hayden, 10 years old. "It's definitely not cool."
×
Most recent Utah stories