Estimated read time: 3-4 minutes
This archived news story is available only for your personal, non-commercial use. Information in the story may be outdated or superseded by additional information. Reading or replaying the story in its archived form does not constitute a republication of the story.
SANDY — A man's late-night swim at his local 24 Hour Fitness center ended with him being locked in.
Dan Hill documented his predicament on Facebook very early Sunday morning: "I am literally locked inside 24 hour fitness right now. They closed the doors and went home while I was swimming my laps in the pool."
"I called my wife, she said find a comfortable place to sleep," Hill said in his post.
Hill wondered why the gym, located at 10365 South 1300 East in Sandy, locked up since "24 hours" is a part of the club's title. But 24 Hour Fitness representatives told KSL.com that signs stating the hours of operation are posted in visible places in all of their clubs.
After reaching out to family and friends for advice on what to do, Hill contacted Sandy emergency dispatchers and was freed about an hour after he initially tried to leave.
Later that night, Hill shared a post which said: "Free at last! Free at last! Thanks to three nice cops, I am free at last."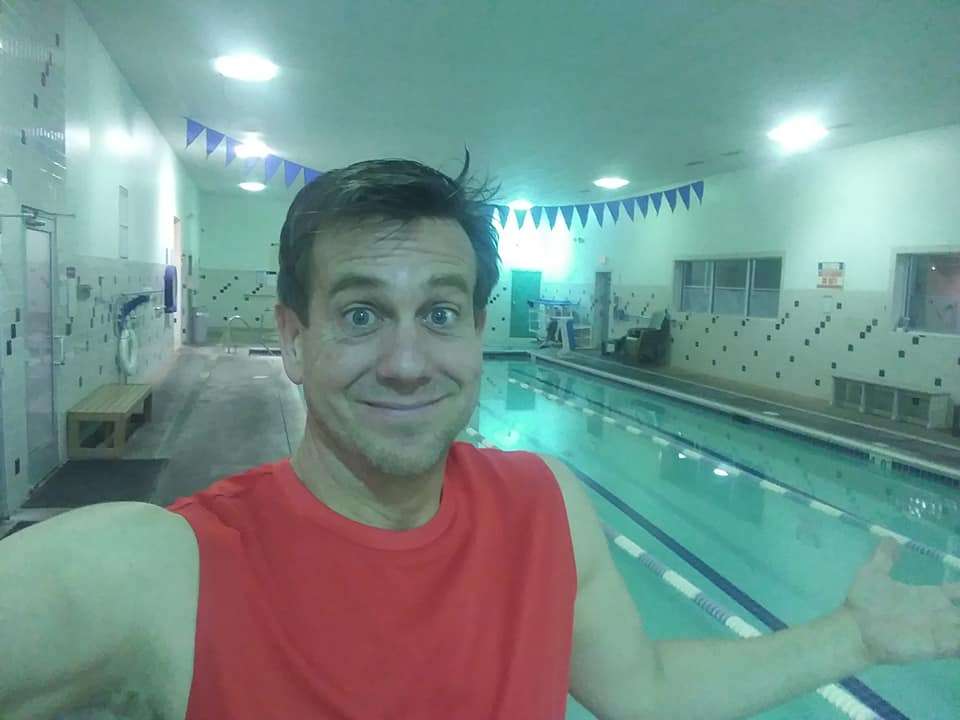 "It was really bizarre," Hill told KSL NewsRadio, talking about the experience. "(I was) just walking around going, 'Wow, I can do anything I want.' Everybody has that kind of weird quirky fantasy inside."
Hill said he contemplated leaving through the emergency exit before contacting police, but he was wary of setting off the alarms.
"I didn't want to get busted for breaking and entering," he said.
Hill said he waited in the hot tub for a while before the police officers arrived.
Tuesday, he shared this post on Facebook: "So I've felt bad about any poor publicity I may have caused. Despite all the fuss, I still love my 24 (even if it is now my 20). Maybe this is a workable solution..." Accompanied by a photo of himself swimming, with an arrow sign at the side of the pool that says "I'm here."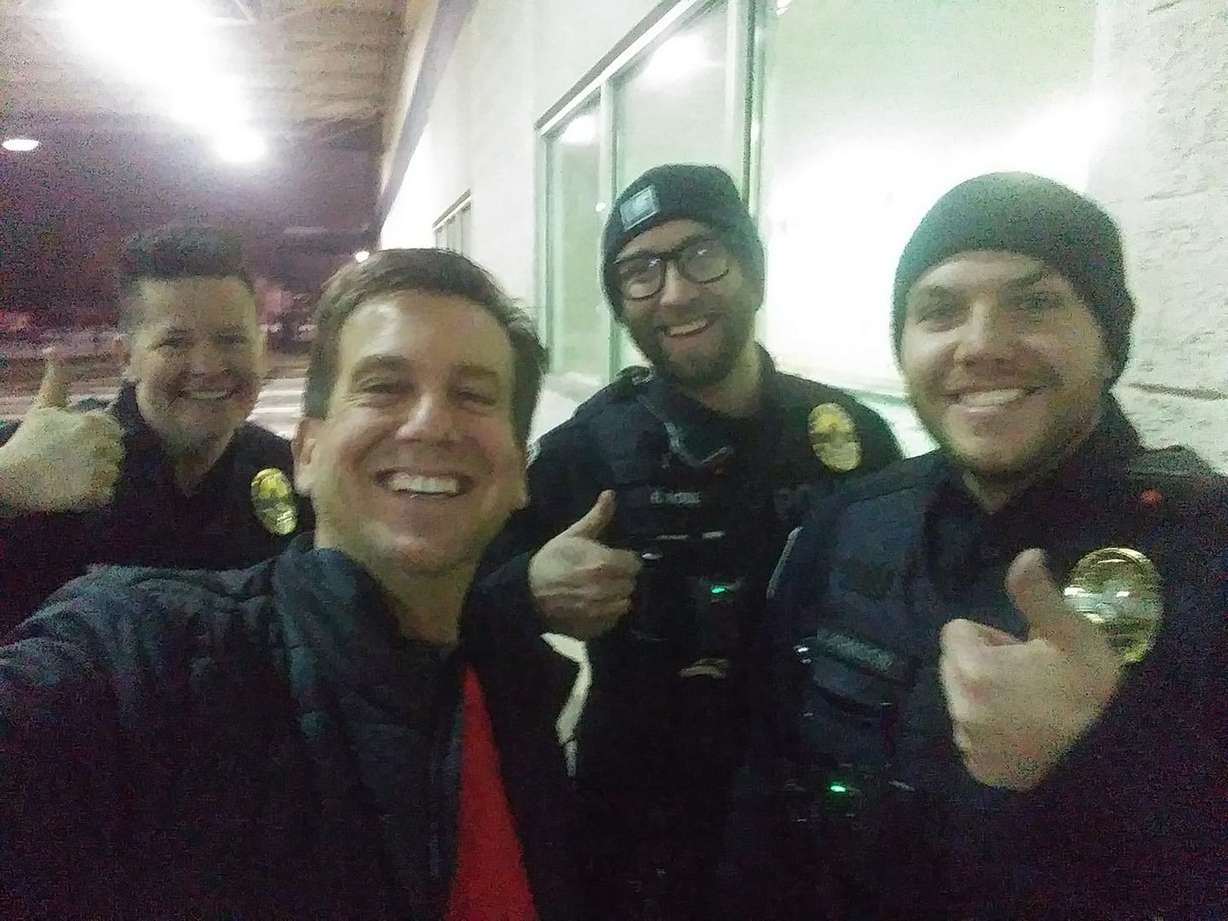 Hill told KSL.com that he's been back to the gym several times since the ordeal and all is well.
In a statement released to KSL.com, 24 Hour Fitness says:
"On behalf of 24 Hour Fitness, we apologize to Mr. Hill and the unfortunate experience he had in the 24 Hour Fitness Sandy club, 10365 South 1300 East, when it closed Saturday evening. We made the decision recently to close select clubs in the overnight hours of 12:00 to 4:00 a.m. based upon low usage, among other factors. In doing so, we have been helping members locate to nearby clubs that are open during the overnight hours. We clearly did not do a good job of our closing procedures for this club on Saturday night and will reinforce our club procedures so that this incident doesn't occur in the future. We continue to be committed to providing our members and guests with the best possible fitness experience at a great value."
×
Photos