Estimated read time: 4-5 minutes
This archived news story is available only for your personal, non-commercial use. Information in the story may be outdated or superseded by additional information. Reading or replaying the story in its archived form does not constitute a republication of the story.
ST GEORGE — It's easy to set the same New Year's goals year after year and not see much progress. After dieting and exercising without seeing results, one St. George woman decided it was time to make a bigger change.
Tamsen Larsen, 38, is really careful about what she eats. In May of 2018, she had bariatric surgery.
"Most of my life I've been overweight," she said. "When I had my first child, I gained quite a bit of weight with her, and it didn't fall off."
Larsen said she continued to gain weight with each pregnancy. As a full-time nurse and full-time mom, Larsen had limited time for herself.
"I'm usually on high stress levels, like, all the time because my kids ... do sports, they do different things. So I'm a taxi cab," she explained. "There was never, never time for myself."
But Larsen still made exercise a priority. "So, I really had to get up early. I would do my runs at 3 o'clock in the morning," she said.
Larsen said she had run a couple full and half marathons before having surgery. Even though she said she wasn't a fast runner, she worked out three or four times a week.
After trying weight-loss medication, fasting and dieting, Larsen said the weight wouldn't come off.
"I've done just about every diet you can think of," she said.
Larsen learned that regardless of her efforts, she may have a genetic predisposition to obesity. "It's not necessarily how I'm eating, how much I'm working out," she explained.
That's when she decided to have bariatric surgery to reduce the size of her stomach. Intermountain Healthcare's Jared Speakman, a general surgeon at Dixie Regional Hospital, said it's not for everyone.
"Most people aren't doing this just because they need to lose a few pounds; most of them have a serious weight problem," he said. "They've gotten to the point where they have health problems related to their weight."
Speakman said people are dying of various comorbidities from obesity, like Type 2 diabetes, high blood pressure and heart disease.
He said most candidates for surgery have a body mass index over 40, are 100 pounds overweight, and often struggle from some of those serious health problems.
"A lot of people think obesity is just a cosmetic problem, but it's the biggest health threat that we have in our country right now," Speakman said.
He said the surgery is not a substitute for being inactive. "We really encourage people to exercise and develop healthy behaviors," he said.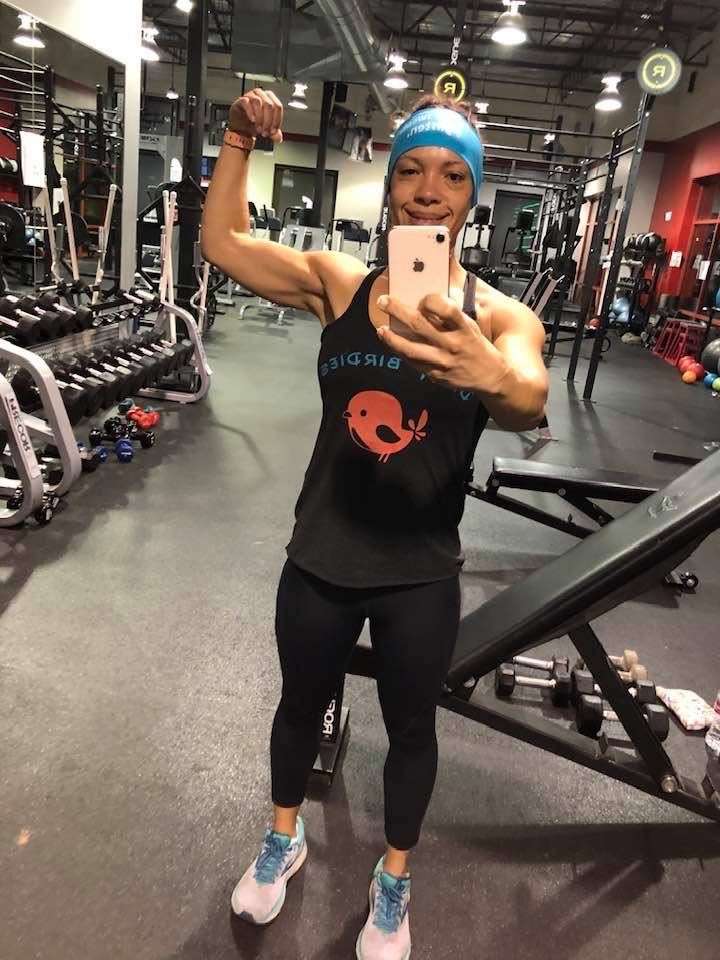 While Larsen didn't have hypertension, high cholesterol, diabetes or any other comorbidities, she was determined to lose the weight.
Larsen said acclimating to her new lifestyle after surgery was difficult. She isn't allowed to snack and only eats three small meals a day. She said she can only eat about five ounces per meal.
"I didn't think that I had that attachment to food until it was so limited," she said. She compared the process to divorce. "Just like any other divorce ... the heartache, the sadness, the depression," she described.
But today Larsen is fully committed to her new lifestyle.
"When people ask me, 'Was the surgery worth it?' 110% I would do it over again!" she said. Eight months after surgery, she had lost 105 pounds and 42 inches.
Larsen stays away from sugary and fried foods and eats lots of protein, like eggs and chicken.
Speakman said the operation is not a quick fix but can be an effective weight-loss tool if the patient complies.
Related:
"But you have to follow the rules … There's plenty of examples out there of people who have done this operation and failed. So, you do have to put some effort into it," he explained.
Larsen said she feels a lot healthier today. With a lower BMI, she said she is at a lower risk for heart attacks and diabetes. "I didn't want to be diabetic and possibly lose limbs and not be able to control it," she said.
Larsen said it's mostly changed the way she feels.
"I'm pretty outgoing and very outspoken, and I felt like I was not that person, being as big as I was," she explained.
She said she feels like she has more energy now to give to her kids. "They told me all the time, 'We loved you before,' but it's nice that you can go and you can keep up with us," she said.
Before surgery, Larsen met with a nutritionist and a psychiatrist to make sure she was emotionally and mentally prepared for surgery and a new lifestyle.
For more information or to learn what makes a good candidate for bariactric surgery visit IntermountainHealthcare.org.
×
Photos
Related stories
Most recent Your Life - Your Health stories