Estimated read time: 3-4 minutes
This archived news story is available only for your personal, non-commercial use. Information in the story may be outdated or superseded by additional information. Reading or replaying the story in its archived form does not constitute a republication of the story.
Editor's note: This is part of a series at KSL.com featuring some of Utah's coolest cars. If you own a customized vehicle — from sports cars to semitrucks — email jormond@deseretdigital.com with a photo of the vehicle and a brief description for consideration.
OREM — At most car shows, you stop to look under the hood. When you come to Don West's vehicle, you'll get hooked by what's in his trunk.
You could find West and his son, Dave, at the Utah Valley University Auto Expo every year from 2003 to 2015; he was the one shooting the video for the annual DVD. He made everyone else's cars look good but had nothing special of his own.
His mechanic knew West was a fan when he gave him a tip about a 1960 Chevrolet Bel Air four-door for sale. It had rust issues but was running, mostly original, and attainable at $4,000.
West credits the car's originality and condition to the one-family previous owners. The grandfather bought it new in 1960 in Wyoming. He passed it down to his grandson, who eventually stored it in a Manila garage for 18 years. The grandson later moved to Utah and drove it from 1999-2009, where the rust likely happened.
West worked with the then-Maaco shop in Orem to get body panels changed out and repaired. He handled the minor issues himself, or with Dave, and showed it at the 2015 UVU Expo. He was busy shooting video and didn't see the award he won when it was placed on his vintage four-door family car. That's when he got a little inspired.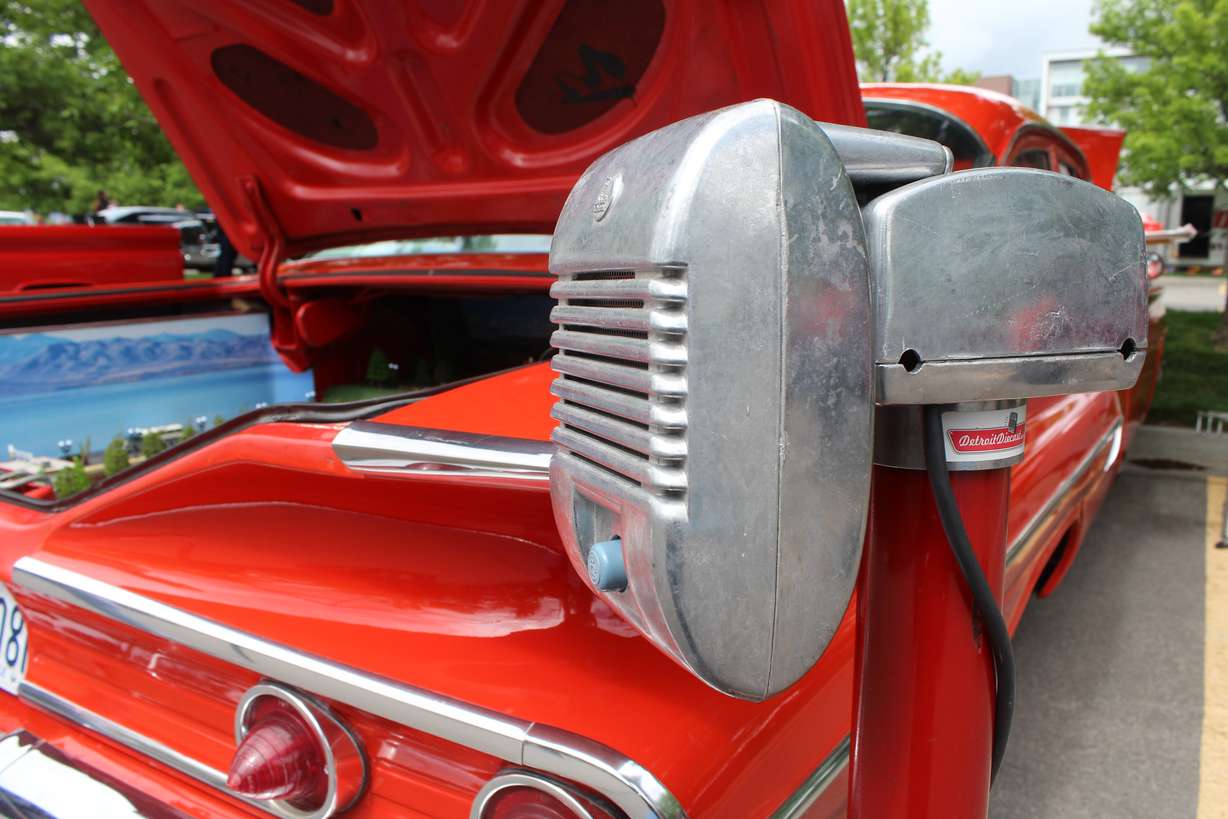 West bought a drive-in movie speaker, built a stand for it, and fed it drive-in movie commercials. When he showed the Bel Air at the Walker-Sanderson Car Show in 2016, he got some good feedback and comments about how many people he could sneak into a drive-in with the size of the trunk. He saw parents explaining to children what a drive-in was. He got more inspired.
With his wife, daughters and son involved, they got to work on a diorama for the trunk. Daughter Vicki put together the HO scale drive-in movie screen that would hold an iPad mini, which they loaded with drive-in commercials from the heyday of drive-ins. West's wife Pat shot skyline photos they printed for the backdrops, and daughter Lindy provided a car and trailer. Don found an HO farm for sale for $8. When the seller found out what West's plans were, she threw in a fence. He added 50 cows and a tractor.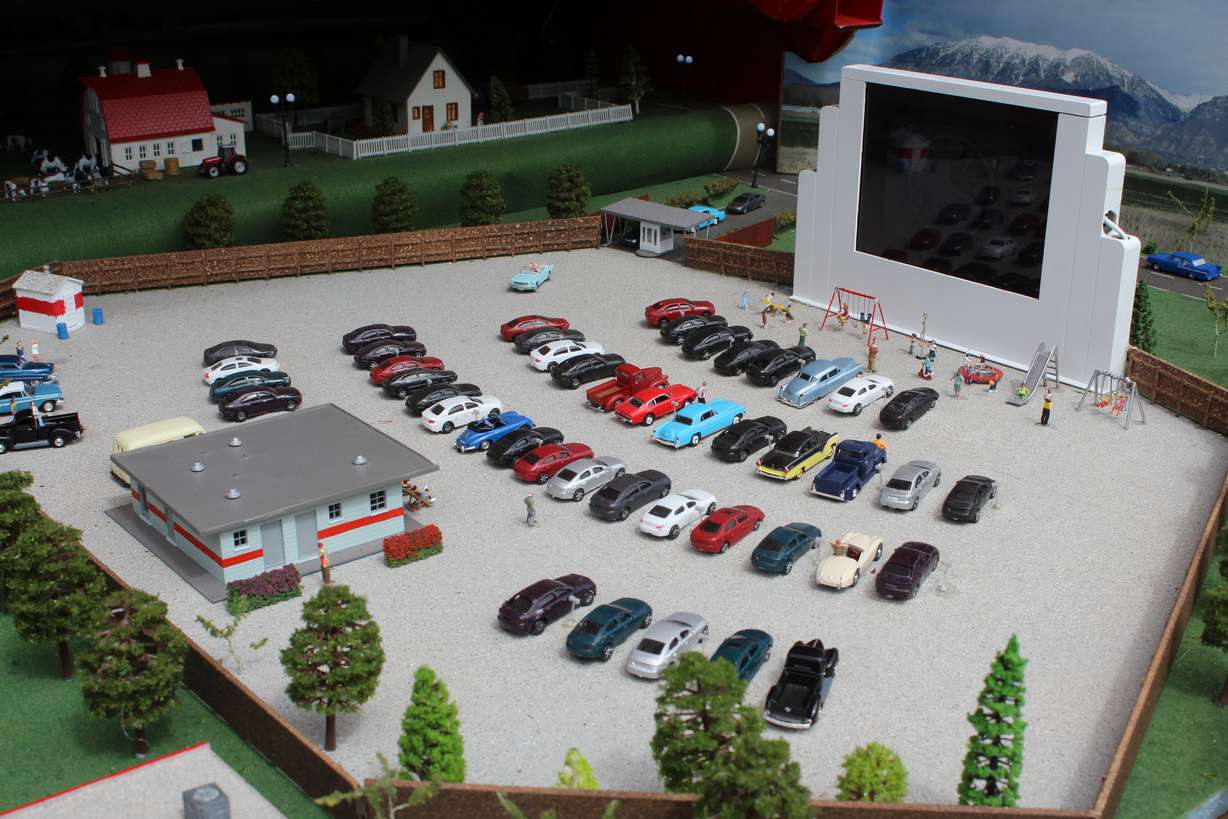 The nostalgic scene debuted at the 2017 UVU show. West said his family car is not flashy, but when people see what's in the trunk they stop and look. It's at kid level, so those who have never seen a drive-in theater can get the feeling of one. "I've never seen anything like this at a car show" is something he said he hears often.
He's added details that keep people looking, including street lights Dave built. West adapted a man changing a tire into a guy sneaking out of a trunk. The whole model fits onto a 4x3 sheet of foam board, so it can be removed and the trunk can haul suitcases when needed.
West plans to show it at this year's UVU show in May. So, if you're there and see people crowding around a trunk, stop and take a look.
More Cool Cars:
---
×
Photos
Most recent Lifestyle stories