Estimated read time: 3-4 minutes
This archived news story is available only for your personal, non-commercial use. Information in the story may be outdated or superseded by additional information. Reading or replaying the story in its archived form does not constitute a republication of the story.
Editor's note: This article is part of a series reviewing Utah history for KSL.com's Historic section.
LOGAN — Throughout the years, Utah State University has seen many advancements in outdoor recreation through the creation of ground-breaking products and technology. But university officials didn't have a place for them to be seen collectively, by students or the public, until now.
Clint Pumphrey, manuscript curator for the school's Special Collections department, helped solve this problem with the creation of the Outdoor Recreation Archive. The display manifests the history of the outdoor industry by compiling around 1,600 items donated by collectors, enthusiasts and lovers of the outdoors to be preserved and studied, according to Pumphrey.
"In fall 2015, USU launched the first-of-its-kind program in Outdoor Product Design and Development (OPDD)," Pumphrey told KSL.com. "Soon after that, Sean Michael, who teaches a course in the history of the outdoor industry, approached us about working with them to collect historical materials related to the outdoor industry. I then began working with OPDD's Chase Anderson to cultivate relationships with key players in the industry and seek donations for the archive."
Pumphrey and his team received their first donation from some collectors who had amassed approximately 1,200 catalogs from over 200 outdoor companies dating back to the 1960s. They then digitized the covers of these catalogs and uploaded them to the university library's website.
"Our core mission is to preserve and provide access to materials of enduring historical importance to the region, including the outdoor industry," Pumphrey explained. "As a public institution, we strive to make our collections accessible to anyone, from professional researchers to those with a more casual interest in the outdoor industry."
Those who would like to view these items can do so in person by visiting Utah State's reading room, located on the lower level of the library. The physical items are preserved and protected in temperature-controlled environments so they can continue to be enjoyed for years, Pumphrey said.
Each item is carefully categorized with a digitized cover in the digital catalog. The curators hope businesses in the outdoor industry and students in the Outdoor Products Design and Development program will use the catalog for inspiration and insight. They also hope to preserve important pieces of outdoor recreation history.
"Industry creators and producers often have their hands full with the day-to-day operation of their businesses, and only the largest companies have staff with the resources and skills to properly preserve their history," Pumphrey said. "We want to offer our expertise to ensure that the documents, photographs, and other records of the outdoor industry are available for centuries to come."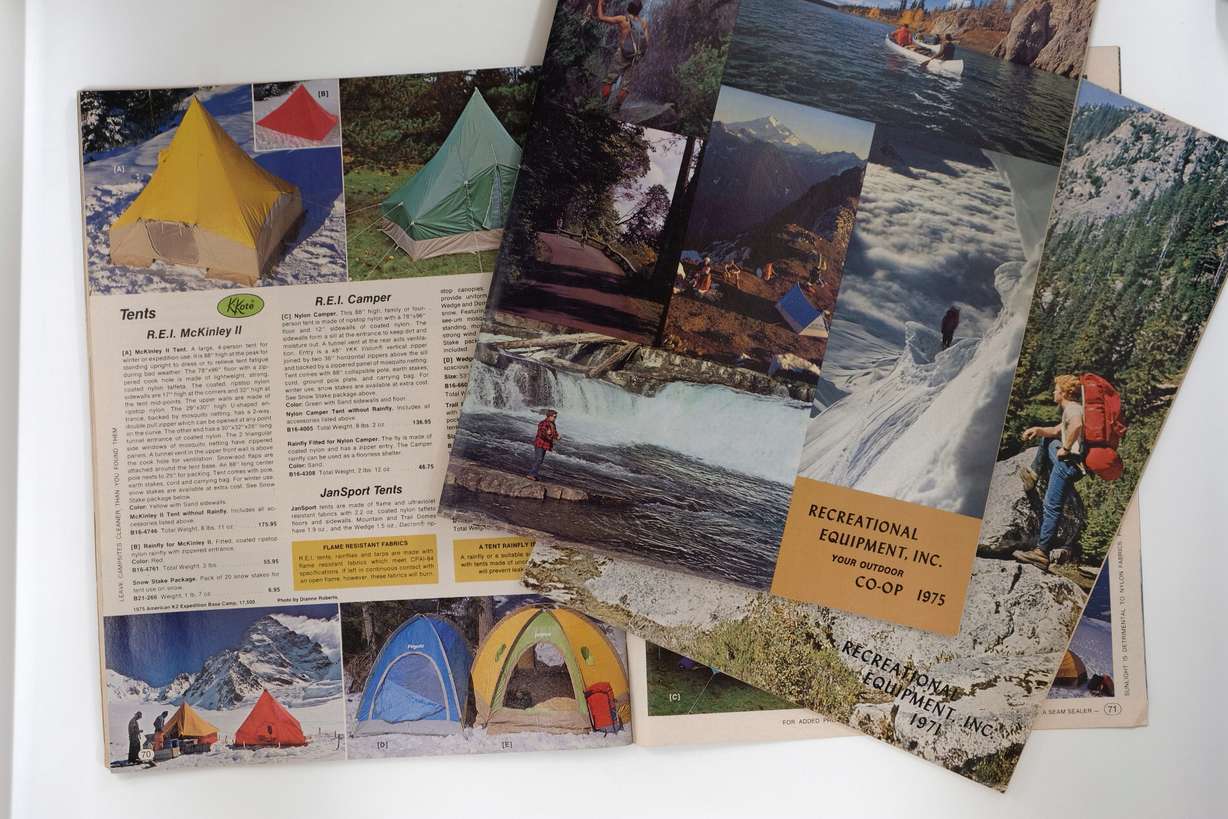 Pumphrey and his team plan to continue building the catalog collection in the coming years. The catalogs represent the culmination of a company's work, from the design and development of the products to marketing and promotion of their brand, according to Pumphrey.
"They also tell us a lot about consumers, including their style preferences and how they experienced the outdoors," he said.
They are also working to move beyond catalogs, supplementing these published materials with personal and business records from outdoor product manufacturers, retailers and notable outdoor enthusiasts, Pumphrey added.
"These materials may include correspondence, field journals, reports, photographs and other unpublished items," he told KSL.com.
The collection is accessible to the public on their website as well as in person at Utah State University's Merrill-Cazier Library.
×
Photos
Most recent Outdoors stories