Editor's note: This article is a part of a series reviewing Utah and U.S. history for KSL.com's Historic section.
SOUTH SALT LAKE — Vince Coley walks down the narrow corridor in Neon Sign Company's shop, maneuvering around various projects his company is working to complete. It's a peaceful Saturday morning, with the building's rooms lit just enough to see what he's recently been working on.
As Coley nears the main workspace in the back, he peers down at a nearly completed neon sign that stops him in his tracks.
"Look how cool this is," Coley says, pointing at a sign built for a local cafe that features a '50s Signyard font. "I think you're always going to get this market for doing stuff. I've heard people say 'oh yeah, neon signs are dying' probably a dozen times since I've been in business. It slows down a little bit, but nostalgia brings it back. It just keeps coming back."
His company has completed other neon projects in recent years, such as the large Walker Center sign repair downtown and signs for other restaurants, which seem to prove his point.
From the cafe sign, he turns and heads into the shop where he's finishing up detailing for the iconic and historic Salt Lake Costume Company neon sign.
It features a lancer holding an "SLC Co" shield that his father helped build during an era when neon signs were prevalent across the world. While Coley is disappointed there are fewer neon signs around today, he's delighted he can preserve a piece of a golden era so future generations can enjoy it as much as he does.
Utah's neon age
The neon sign industry dates back to more than a century ago. As you may recall from grade school, neon is one of the noble gasses on the periodic table. British chemists William Ramsay and Morris Travers discovered it and a few other gases in 1898.
Marketing use came shortly thereafter. French engineer Georges Claude is widely credited with inventing the neon lamp in the early 20th century. The first sign was introduced in 1910. Neon signs came to America in 1923, when Claude sold a pair of signs in Los Angeles for $24,000 — or about $360,000 in today's money when adjusted for inflation — according to neonlibrary.com.
Utah State History archives show neon signs first popped up in the state in the late 1920s. They adorned hotel, utility and other business buildings by 1928 at the latest, and at least one neon sign billboard for an electric radio existed in 1929.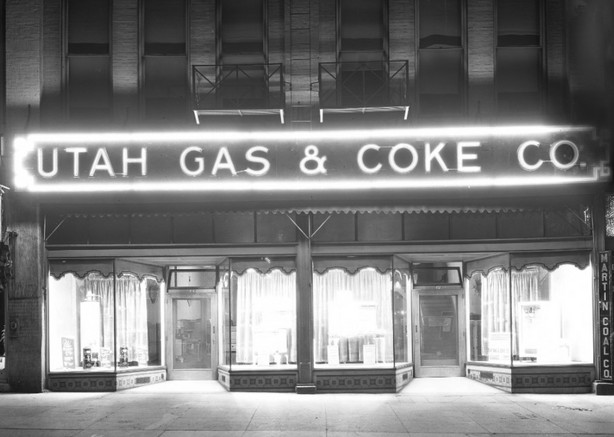 Salt Lake City-based Young Electric Sign Company, or YESCO, touts on its website that it was "among the first sign companies to manufacture its own customized neon tubing rather than relying on prefabricated tubes." The company sold neon signs throughout Utah, Idaho, Nevada and Wyoming during this early age of neon signs.
Brimley Neon, another Utah-based neon sign shop still in existence, opened in 1930, and Rainbow Neon Sign Company would open shortly after World War II ended in 1945. By that point, neon signs were beginning to explode in widespread popularity.
As Utah historian Lisa Michele Church noted in a 2018 presentation about large-scale motel signs that grew in popularity during this same time period, large neon signs were crafted to draw in customers as tourism became a thriving industry at the end of World War II. However, by the 1960s, the number of neon signs began to decrease as preferences changes and cheaper alternatives arose, neonlibrary.com points out.
Today, Coley says LED signs are a popular option since they're cheaper and they don't take nearly as much time to build as neon options. For example, he explains it can take about 45 minutes to construct one neon sign letter by hand, using glass-blowing techniques that can take up to five years to hone. Meanwhile, it takes a few minutes to make one LED letter.
He estimates there are only about a half-dozen sign companies in the state that still work with neon.
Preserving a piece of the golden age
Utah has lost at least two of its 1950s-era neon signs over the past 15 months. In October 2018, the Bonwood Bowl sign in South Salt Lake was heavily damaged after it was struck by an alleged drunk driver, and crews took down the Rio Grande sign in downtown Salt Lake City amid safety concerns in August. Both were replaced or repaired with LED versions.
It's unclear exactly when the Salt Lake City Costume sign was constructed, but Coley knows his father, Lloyd, helped build it sometime during the mid- to late- 1950s. It also survived a fire at the building in 1963. After all of that, Coley didn't want it to face the same fate as the other neon signs.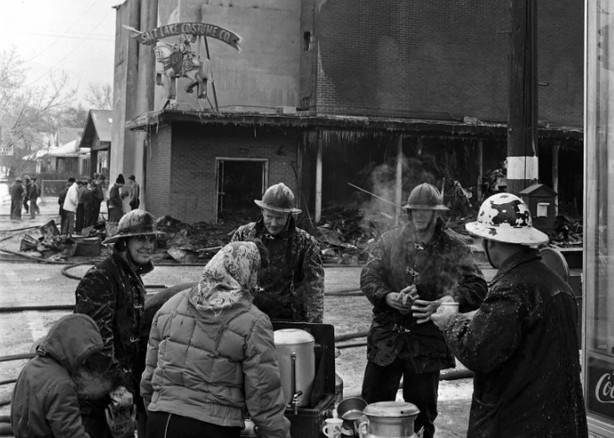 It's a sign he and his siblings fondly remember seeing as children when stopping by their father's workplace, since Rainbow Neon Sign used to be located near the costume company.
"Every time my sisters would drive us by, or my dad would drive us by, they'd usually come up and show us this sign," Coley says.
He later went on to help refurbish the sign in the late 1970s, as he jumped into the neon trade.
His father eventually acquired the company and Coley purchased it from him in 1993. The sign is as much of the Coley family legacy as it was for Salt Lake City Costume, which went out of business in 2005.
That's also why he was thrilled when James and Carmen Hardy contacted him after they had purchased the property in 2015. While in the process of turning the building into an apartment complex, they asked if it was possible to refurbish the sign to its old glory instead of junking it.
The trio eventually received permission from the city to take down the sign, repair it, and then put it back up in its original spot at the corner of 1700 South and 1100 East.
However, repairing an old neon sign isn't easy or cheap work, which is likely why so many businesses have scrapped their vintage neon signs or purchase LED ones. In this case, most of the sign was broken and it took about two years of off-and-on labor to get the sign working again.
Now, on this calm Saturday morning in a warm, dimly-lit workshop, Coley walks over to an outlet, where he plugs in two large extension cords to show off the result of difficult labor. The room is instantly illuminated by a collage of red, green, blue, orange and white light.
"We had to pretty much piece it together from old pictures and from what we had (of the sign)," Coley says, pointing at the different features of the sign. "A lot of the glass was broken and missing. We had to see where the old stuff was — where the old horse lines were. … It took quite a bit (of time)."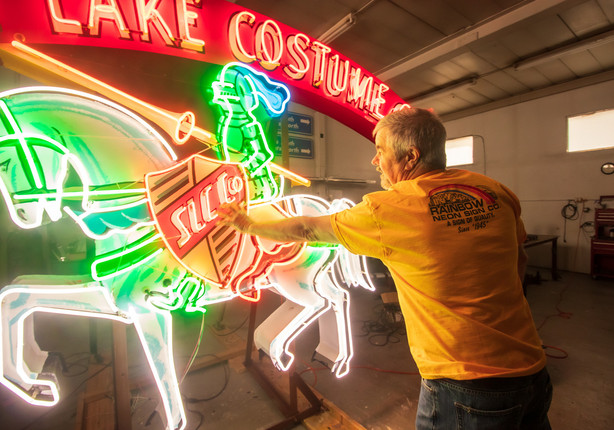 By this point, he's practically finished with the project. He's working some final paint touch-ups to the sign to make sure it's just right before it's returned to the new Salt Lake Costume Apartments complex.
While it had deep meaning for his family, Coley says he knows it also carries significance for many people in the community — from former costumers of the costume store to those who just admired the craftsmanship of the sign. He entertained many questions from friends and strangers who wanted to know the status of the sign since it was taken down.
He's now excited the community will have a piece of 1950s neon history to enjoy for hopefully many more decades to come.
"(It means) a lot to a lot of people," he says, staring directly at the sign that's reflecting off his eyes as he speaks. "To be able to do this, what's now its third renovation — two of them I've been able to work on — it's unbelievable. I'm going to cherish this."
Crews hoisted the sign to its rightful spot Monday.
×
Photos
Related Stories