Estimated read time: 7-8 minutes
This archived news story is available only for your personal, non-commercial use. Information in the story may be outdated or superseded by additional information. Reading or replaying the story in its archived form does not constitute a republication of the story.
Editor's note: This article is a part of a series reviewing Utah history for KSL.com's Historic section.
SALT LAKE CITY — Well before James and Carmen Hardy got married and created a construction company reshaping buildings across the West, they were children who'd head to Salt Lake Costume for their Halloween get-ups.
James Hardy also recalls going there to pick up costumes for a high school play when he got older. The building, located on the corner of 1700 South and 1100 East, was one of Utah's premier places for costumes in its heyday. The store's iconic knight logo stood out during Utah's neon sign era.
"The main floor was retail; and I remember as a kid, they had a showcase of costumes," he recalled. "I just remember these beautiful costumes and how it was a really unique place to see it."
Flash forward to 2015 when the Hardys purchased the property. Salt Lake Costume had been closed for a decade by then, but the Hardys saw something special in the building and wanted to give it a new life.
Now, four years later, their project is nearing completion. The building will soon house 19 families as the city's newest apartment complex. Some tenants have already signed on, and the Hardys are hosting an open house Friday evening to allow people an opportunity to see how a costume store and a warehouse became a rustic yet chic place to live in Salt Lake's Sugar House neighborhood.
Turning a warehouse into an apartment complex
The area where the building stands was first a lumberyard in the late 1800s, Hardy said, as he paced over to a set of pictures hanging by a stairwell in the apartment's foyer. He doesn't know what the lumberyard looked like, but he said it later became the site of a Westminster College chapel in the early 1900s. A photo of the church hangs on the wall.
He's also not sure how a beautiful church became a costume store and warehouse, but it wound up turning into the home of Salt Lake Costume by the 1940s. A photo of that building is next to the church on the wall.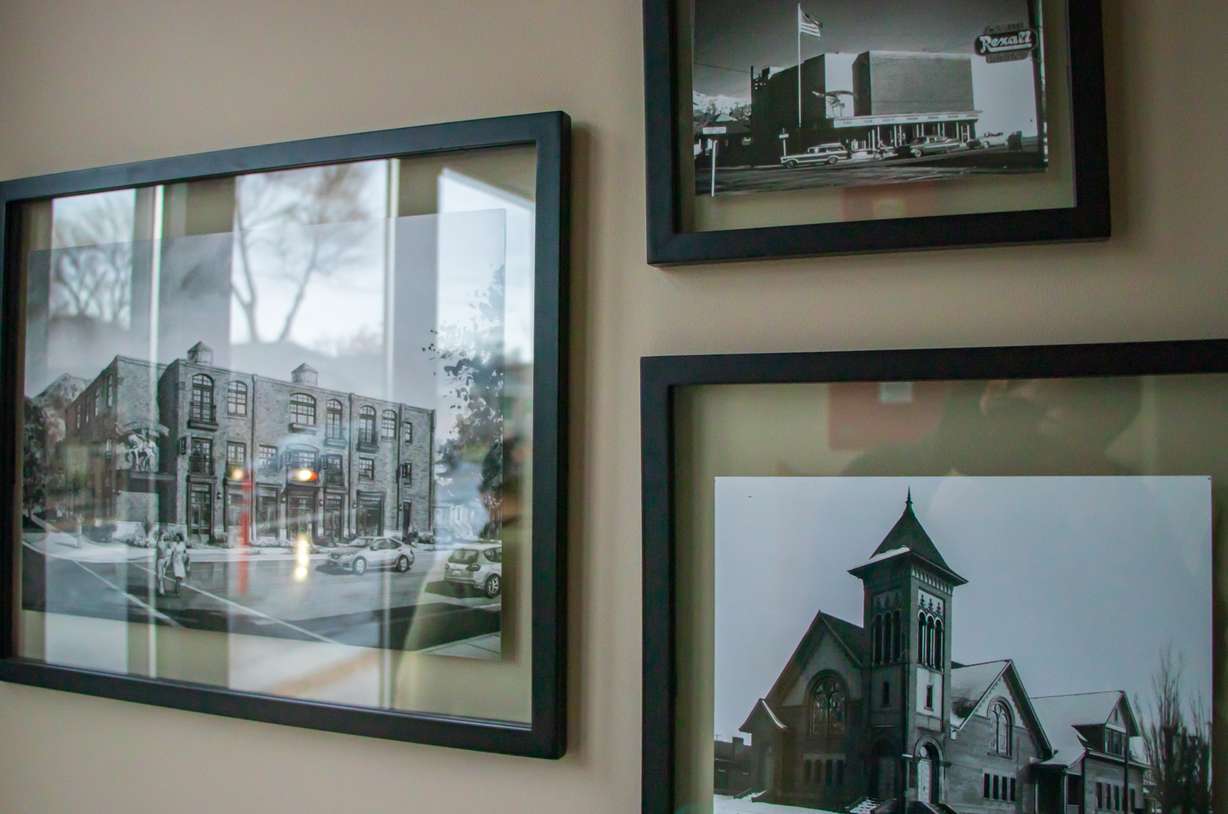 Salt Lake Costume first opened in 1889 and had a business on Main Street before moving to the spot near Westminster. The building survived a large fire in the 1960s and the company remained in business until 2005, according to the Deseret News. The building was home to a kitchen design showroom at a time afterward, but the building was vacant by the time the Hardys purchased it.
There are plenty of things the building could have become once it was purchased by the Hardys. Carmen Hardy is the president of J.L. Hardy Construction, and James Hardy serves as the project manager. They looked at plans to turn the building into an office or retail space. There were also a few other residential designs until one mockup was selected.
The final design called for an addition to the original structure, as well as moving walls and floors. Simply put, it wasn't an easy project. The building now has 16 new feet tacked onto its south side and another 16 feet added to the east, but it still has its original sandstone foundation and retains most of the original walls.
It was a complex enough project that a few other contractors came to the site just to see how the plan could be executed, James Hardy said.
"We took and we raised the ceiling. The roof we raised about a foot and a half, and the second floor we brought down by a foot and a half," he explained, using his hands to show where the original building was in comparison to what it looks like now. "There was a basement, but it was only a 4-foot basement and we took it down another 5 feet so you have 9 feet down here."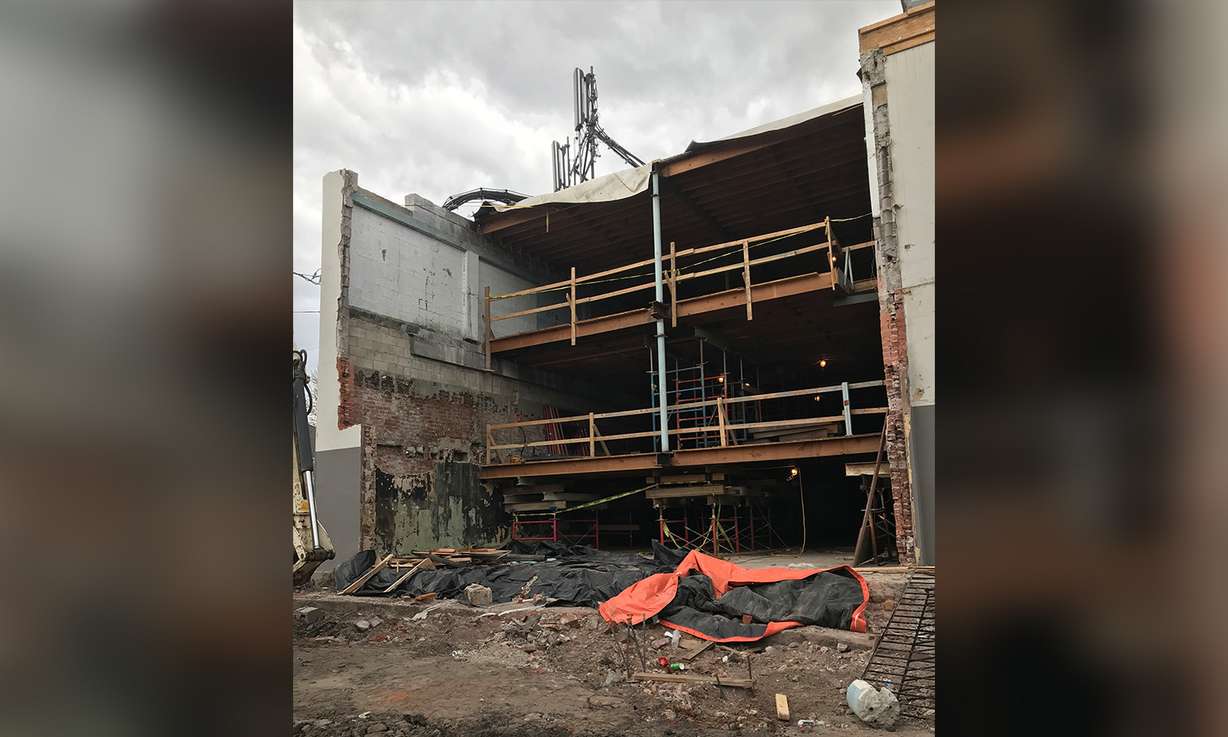 His son, JC, who works as the company's assistant project manager, hasn't been in the industry as long as his father, who has been in the trade for about four decades. But he's worked on enough buildings in seven years to understand that it would be a difficult task.
Both he and his father admitted it became the most difficult project they have worked on to date.
"It's technically very, very difficult," JC Hardy said. "It's been very educational to learn how to remove a structural wall and potentially move a floor, how to brace it all off and prevent the whole building from collapsing and killing everybody."
The final result, after four years of planning and construction, is 19 apartment units completely different from anything else on the market. For example, none of the floor plans are exactly the same in size or dimension, and the warehouse's thick original walls — which are still intact — are blended into the building extension. Together, they truly show how technology in construction has changed over the course of a century.
---
We tear down so many things, and throughout my 40 years plus career, I've torn down so many buildings. This was a real opportunity to maintain something.
–James Hardy
---
There are also sliding barn doors within many of the apartments, which offer an old-time feel to the complex. However, it's also high tech with a system being installed that allows tenants to unlock their apartment doors with their smartphones.
The public will have the opportunity to view inside the new complex at Friday's open house, which runs from 4-7 p.m. Tenants are expected to be able to move in at the end of the month.
Turning history into the future
As Utah continues to grow, and space becomes increasingly difficult for housing and new business locations, it's not too uncommon to hear that a historic building will be torn down to make way for something new.
In fact, James Hardy has worked on projects just like that. This time was different.
"It was important to us, personally, not to just tear down. We tear down so many things, and throughout my 40 years plus as a career I've torn down so many buildings. This was a real opportunity to maintain something," he said. "There were a lot of happy moments here, as far as spiritual, as far as Salt Lake Costume — great things come out of a costume store. That's why we think this is a good way to repurpose this building."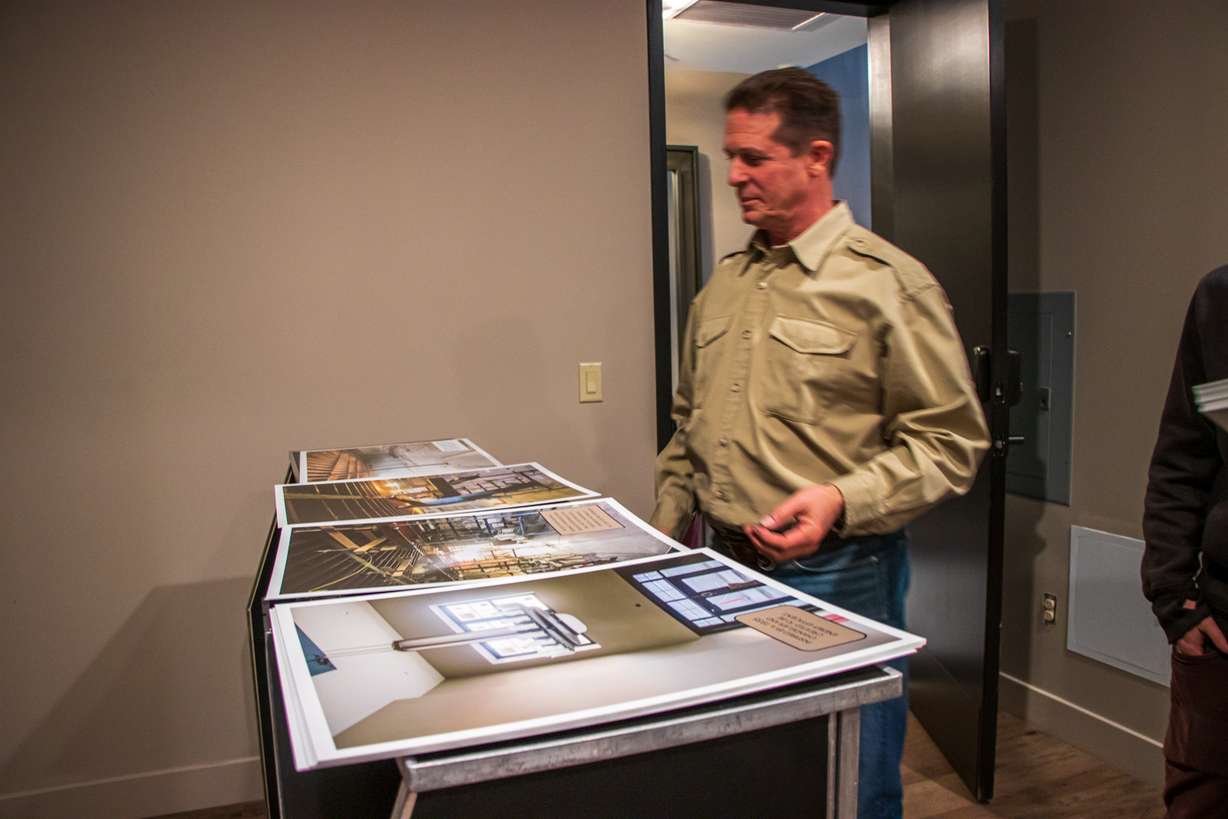 And in addition to preserving the original structure, they were able to strike a deal with city officials that allowed them to take down the iconic neon sign outside of the building and have it repaired. The sign, which was removed in 2018, is expected to be returned to the building next week.
Making an apartment complex out of a historic building isn't the norm. JC Hardy pointed out it's much easier to tear down and rebuild than to go through the renovation process and he's not completely sure this building is proof all old buildings can be retrofitted and refurbished.
However, he believes if a contractor has the commitment and passion toward a project like his parents had with the Salt Lake Costume Building, there's an opportunity to turn many historic buildings into something magnificent and new.
"If people are willing and really want to see a building that's old come alive and revitalize it, it definitely takes more work and more thought process," JC Hardy said. "If they are committed to that, then more buildings in Utah can definitely come up and be beautiful just like this is."
Correction: An earlier version of this article mistakenly said the Salt Lake Costume building had been vacant for a decade.
×
Photos
Most recent Utah stories