Estimated read time: 4-5 minutes
This archived news story is available only for your personal, non-commercial use. Information in the story may be outdated or superseded by additional information. Reading or replaying the story in its archived form does not constitute a republication of the story.
SALT LAKE CITY — Some Salt Lake City residents who have been fighting in recent months to save the historic Utah Theater from demolition left the Salt Lake City-County Building on Tuesday shaking their heads.
"It's disheartening and it's disgusting, honestly," said David Berg, an organizer with Save the Utah Theater.
The Salt Lake City Council, acting as the city's Redevelopment Agency board, voted Tuesday to greenlight a $4 million write-down for the sales price of the property, effectively to give it to a developer planning to raze the 101-year-old theater and replace it with a 30-story, 300-apartment skyscraper.
The write-down was in exchange for inclusion of about 30 units of affordable housing in the project, as well as reuse of the theater's historic elements and a midblock walkway. The council also placed additional contingencies, including confirmation that the developer intends to build green open space and requirements that historic elements of the theater are sufficiently documented prior to demolition.
The 5-2 vote came after some council members empathized with theater supporters who felt as if the process leading up to the theater's sale lacked transparency. But they also felt as though the RDA board's hands were somewhat tied after Salt Lake City Mayor Jackie Biskupski's administration signed an agreement last month to sell the property to international real estate firm Hines and local developer Joel LaSalle.
"Sadly, our vote today is not whether to save the Utah Theater," said Councilman Chris Wharton, who told of how he felt a "very personal connection" to the theater. He said he kept a piece of rubble he picked up from his tour of the theater when he was first elected as a "reminder" to "exhaust every option" to preserve historical buildings.
Wharton said city law gives the mayor, as CEO of the RDA, the authority to dispose of city-owned land, allowing her to sign the sale agreement without approval from the RDA. With or without the write-down, the sale would still go through, staff told council members.
Related:
The sale comes after city officials spent years exploring what to do with the now dilapidated theater. They determined it would be too costly to restore, citing wide-ranging estimates that could go up to $60 million for restoration and seismic retrofitting.
"Ultimately, when it's time to vote, I have to vote based on the facts," Wharton said, pointing to cost estimates and years of struggle to find a cost-effective way to preserve the theater. "We don't have the power as a council to undo the decisions that led us to this point."
Ultimately, Wharton and most other council members decided to use the $4 million write-down to make a "dent" in the city's affordable housing needs and "replace a former iconic structure with a new iconic structure."
Council members Ana Valdemoros and Andrew Johnston opposed the deal. Valdemoros said the public benefit of the write-down was not "good enough." Johnston expressed concern that the appraised value of the theater felt "low" and the write-down seemed "difficult to justify" when considering the historic loss.
The vote came after about a dozen theater supporters urged the RDA board to oppose the write-down, calling it "corporate welfare" and a "travesty" for historic preservation.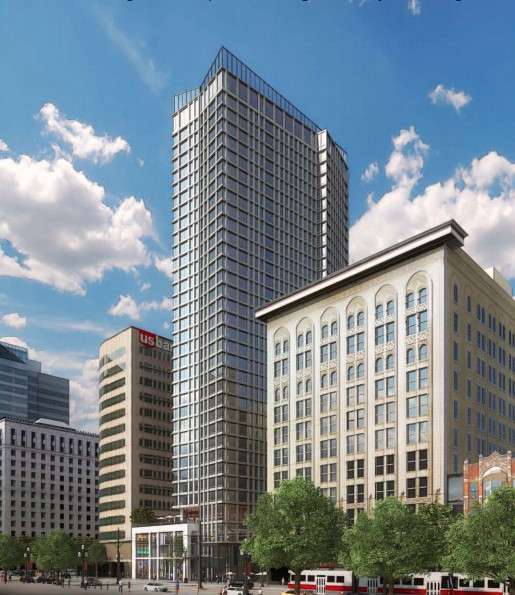 "This theater is irreplaceable," Matt Osmond said. "We have the opportunity to save it. I won't sit by and be quiet until that is heard and everything we can do to possibly save this theater is thought through."
LaSalle made an emotional plea to theater supporters to understand he's tried for years to preserve the theater, but the cost wouldn't pencil out. He said those who oppose it don't have the "facts," and the write-down is to help make it a project with a "beautiful" park and affordable housing.
"I am passionate about this theater. I've cried in this theater, asking her, 'What is it you want us to do?'" LaSalle said. "I share these people's passion. But I'm telling you ... As I've gotten involved and gotten educated ... not only can she not be saved, she isn't alive. This needed to happen four decades ago."
Michael Valentine, an organizer with Save the Utah Theater, told KSL after the vote he's "not going to give up."
It's not clear what that would entail, though Valentine said he and his group may explore contesting the appraised value of the theater and the write-down, or exploring any other routes to legally contest the deal.
"We're going to keep fighting it," he said. "Any way we can."
×
Photos
Related stories
Most recent Utah stories