Estimated read time: 5-6 minutes
This archived news story is available only for your personal, non-commercial use. Information in the story may be outdated or superseded by additional information. Reading or replaying the story in its archived form does not constitute a republication of the story.
SALT LAKE CITY — According to research, Jolly Ranchers are among the most popular Halloween candy in Utah. If you're not a fan of those tangy little bricks of sweetness, perhaps you prefer the second- or third-most popular local choices: candy corn and Tootsie Pops.
The point is, everyone has their favorite candy. And the same can be said for Halloween-related events and activities. Here's a quick look at six diverse options you might want to check out this Halloween season.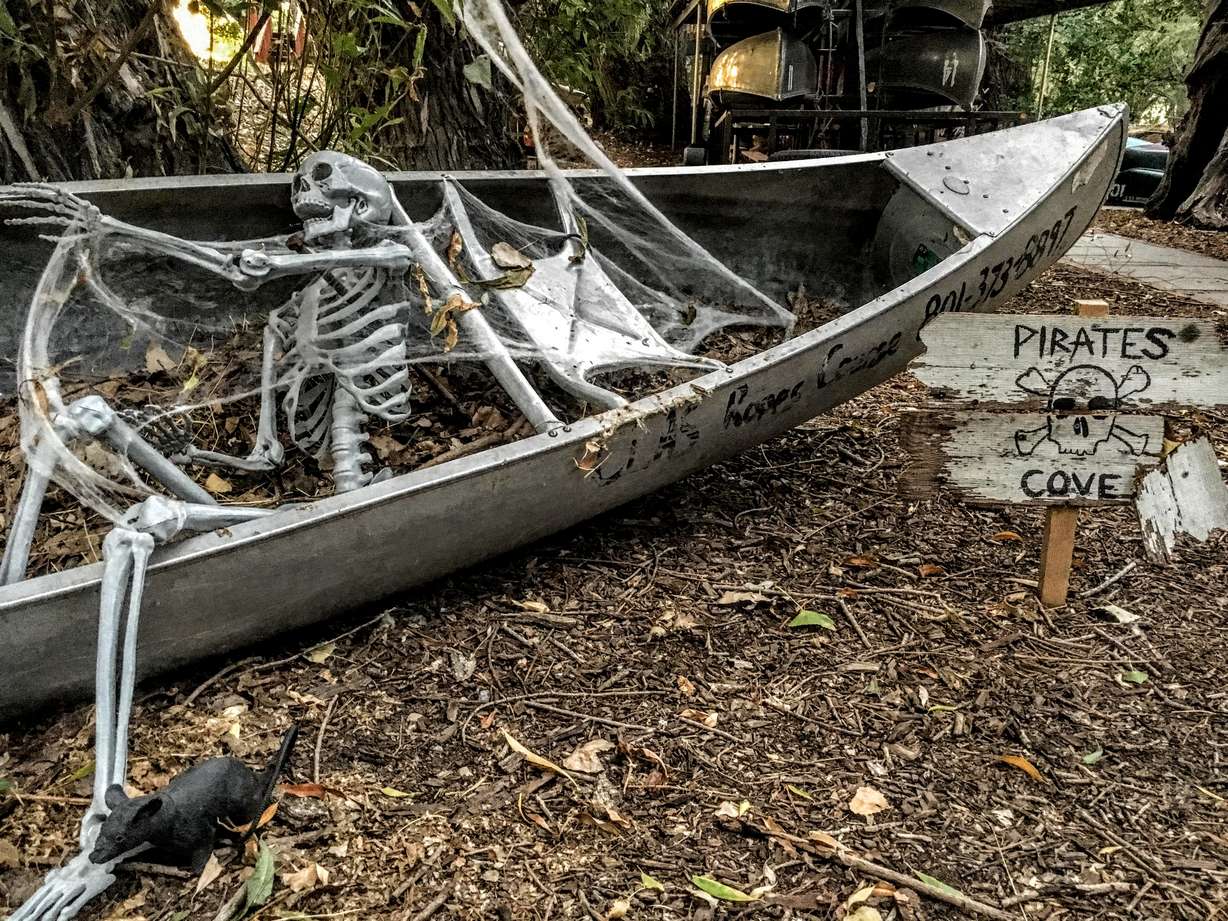 Described as a hayride on the water, these cruises have been Utah County favorites for two decades. The boats can accommodate 40 riders and depart every 30 minutes or so.
As passengers make their way down the Provo River, more than 100 hand-carved pumpkins light the way. You'll also see a haunted cabin and other spooky creations. Each ride includes a visit from a marauding pirate, who pulls up next to the boat and offers candy and jokes.
Date: Oct. 3-31
Location: CLAS Ropes Course and Canoe Rental, 3606 W. Center St., Provo
Cost: $8 per person, free for kids aged 2 and younger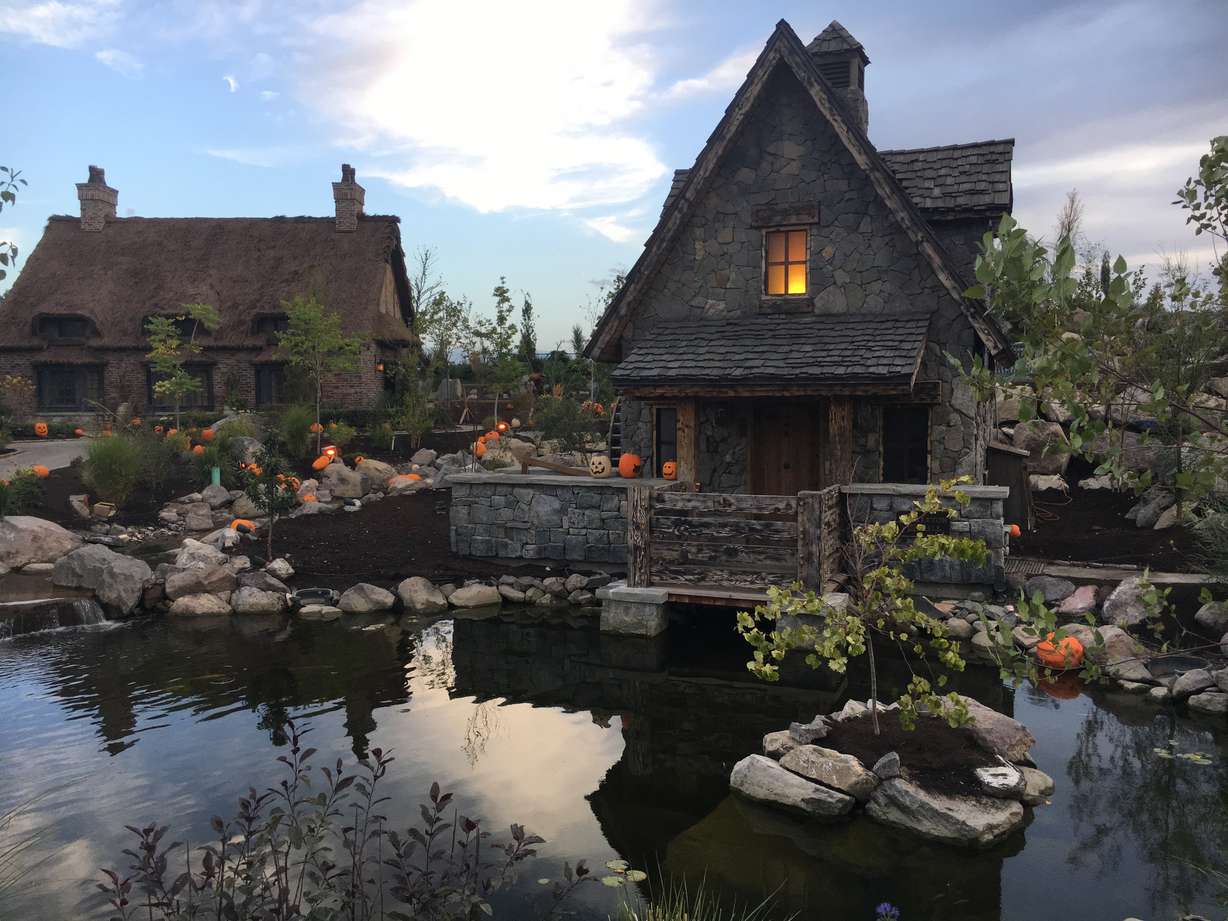 With its otherworldly design and activities, Evermore is tailor-made for Halloween. Each fall, the park is given a creepy overhaul that includes pumpkin-headed creatures, ghouls and vampires. Your visit may even include an encounter with the Headless Horseman.
All these Halloween frights probably won't be too much for young kids. Evermore balances the scares with friendly cast members who make the whole experience memorable for all ages. Whether you're meeting some of the park's live animals, participating in a quest, or trying your hand at ax throwing, there's plenty for everyone to do.
Date: Sep. 27 through Nov. 1
Location: Evermore Park, 382 S. Evermore Lane, Pleasant Grove
Cost: Starts at $24 for adults, $12 for kids aged 6-14, free for kids aged 5 and younger
This community event is open to all and costs less than a single piece of penny candy. There will be creepy carnival games to keep your kids entertained, as well as pirate ships, face painting and train rides. The city is even planning to do a pumpkin drop.
Make sure your kids come in costume and bring a bag for candy, as there will be treats galore.
Date: Oct. 21
Location: Galena Hills Park, 12500 S. 550 West, Draper
Cost: Free for all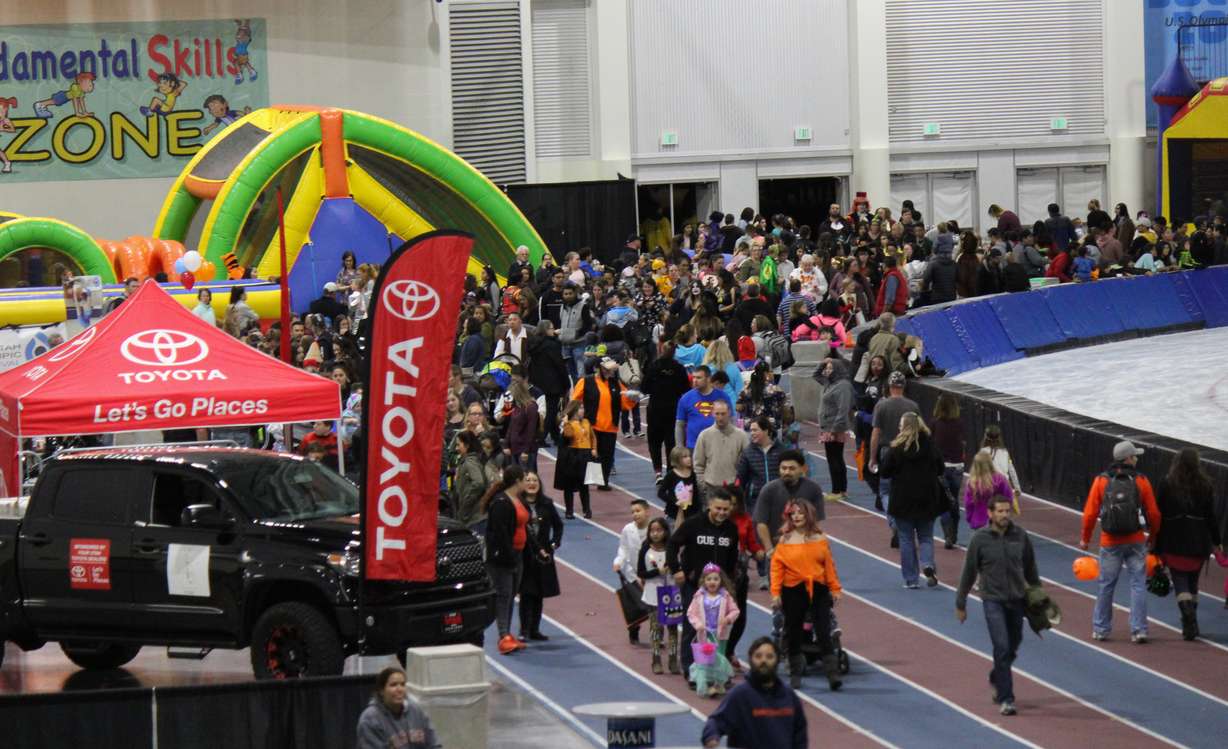 The Olympic Oval puts a new spin on Halloween with its Trick or Treat Street festivities. Vendors from around the community set up booths with fun activities and, of course, there's enough candy to last your kids all year.
In addition to the trick or treating, there will be a Halloween Ice Show for the whole family. And if you've always wanted to try your hand at curling, you can sign up in advance for the curling contest. For those who want to hit the ice for some skating, there will also be public skating on the 400-meter oval.
Date: Oct. 18
Location: Utah Olympic Oval, 5662 Cougar Lane, Kearns
Cost: $5 for adults ($3 with three non-perishable food items), free for kids aged 12 and younger
The St. George Art Museum hosts this annual event for families in southern Utah. Previously a sugar beet seed storage facility, the historic building is easily transformed into a spooky place. For three days, the museum features spooky decorations and a juried art show called "Lurking in the Shadows."
Outside, you'll find pumpkins and decorations. If you want to contribute to the pumpkin display, you can drop off your own jack-o-lanterns on Oct. 28 and then retrieve them on Halloween, so you can display them on your own porch.
Date: Oct. 28-30
Location: St. George Art Museum, 47 E. 200 North, St. George
Cost: $2 per person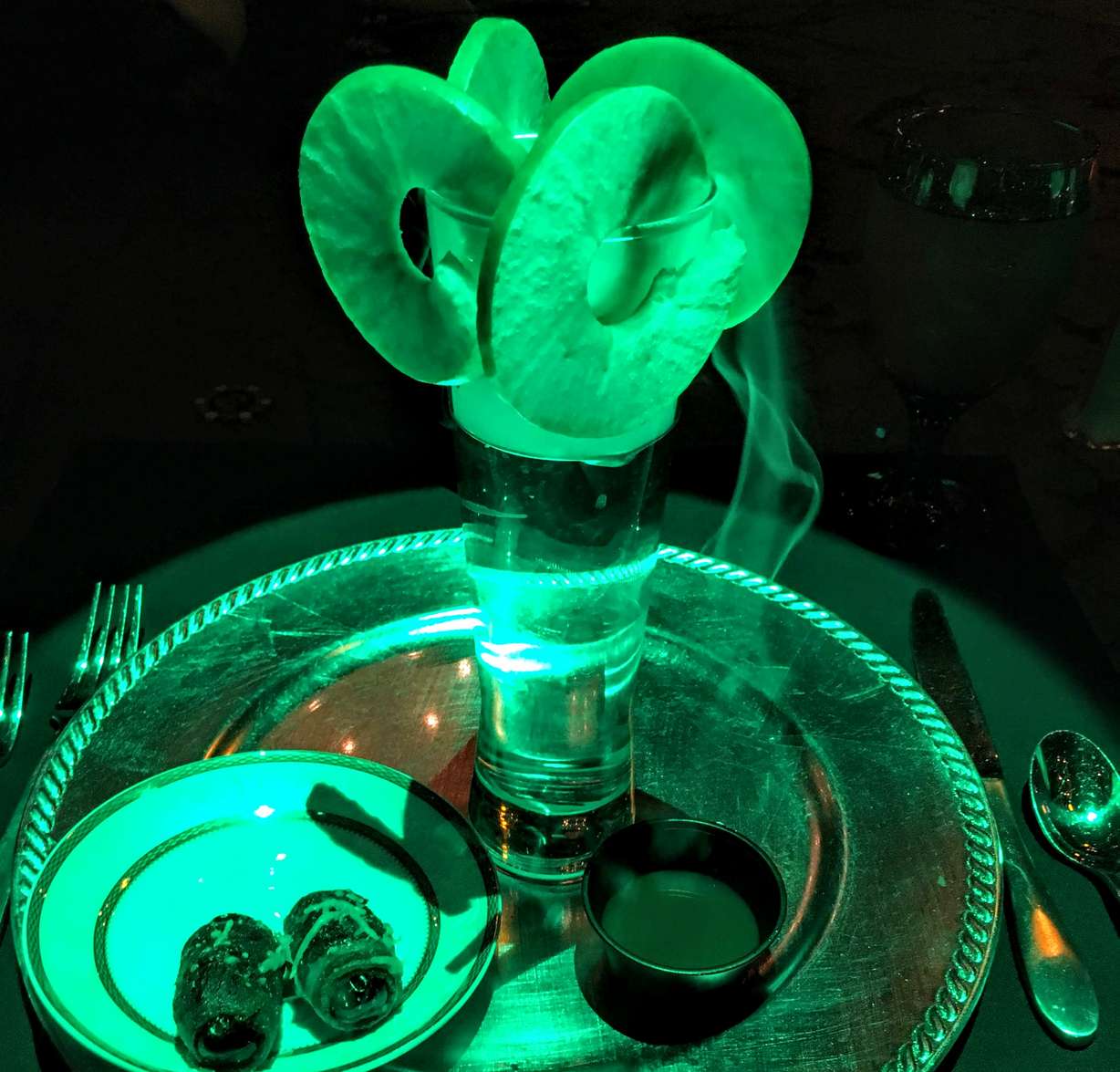 Mystique Dining puts on this annual event, where the chilling writings of poet Edgar Allan Poe are merged with a healthy dose of "magic and mayhem." Before any of that begins, you're greeted in the lobby by a butler who leads you into the dining chamber. Amidst the creepy decor, you eat a five-course meal with the other guests.
Once dessert is over, a "Master of Magic" enters the room and begins the 45-minute presentation. There are magic tricks, dramatic readings, haunting stories, and a finale that truly brings down the house. Children are welcome to attend if they're over the age of 7 and are mature enough to handle the scary elements.
Date: Sep. 19 through Nov. 2
Location: Mystique Dining at Gardner Village, 1100 W. 7800 South #18C, West Jordan
Cost: $60-$65 per person
---
×
Photos
Related stories