Estimated read time: 8-9 minutes
This archived news story is available only for your personal, non-commercial use. Information in the story may be outdated or superseded by additional information. Reading or replaying the story in its archived form does not constitute a republication of the story.
SALT LAKE CITY — A year ago, I wrote my first "three things I learned" piece, offering my take on some of the messages from leaders of The Church of Jesus Christ of Latter-day Saints during general conference.
When we first started, I expected these pieces to have mixed reviews. But to my surprise, I've received mostly positive feedback both from non-Latter-day Saints and current members. For that, I am grateful. In these articles, I'm just trying to show that despite our differences in faith, or non-faith, we can find commonality in our desire to live better lives for the improvement of all.
When I hear a religious leader like President Russell M. Nelson, Pope Francis or the Dalai Lama speak, I'm not looking to convert or expecting some spiritual awakening. For me and likely most others who are not Latter-day Saints, we just want to hear something we can relate to, be inspired by and appreciate.
With that being said, here are three things I got out of this past weekend's general conference.
"When we open up about our emotional challenges, admitting we are not perfect, we give others permission to share their struggles. Together we realize there is hope and we do not have to suffer alone." — Sister Reyna I. Aburto, Second Counselor in the Relief Society General Presidency
Sister Aburto hit the nail on the head with an import life message: We need to open up, admit our mistakes or struggles, and help one another out.
There is no shame in admitting when we are not well. It feels like there's a taboo when it comes to mental health, in particular, but it's our responsibility to show others and ourselves that there is nothing wrong with looking for guidance from others. If it's a spiritual challenge, of course one should pray or go to his or her spiritual guide/advisor and talk. The same thing goes for other challenges: Seek help and support for anything you are having a tough time with.
Let's be honest, most of life's emotional challenges come from issues that are not faith-related. While Sister Aburto was focusing on faith, I see her quote as a universal message that life is tougher when we face challenges alone. I like to think that life can be easier if we help one another out by not feeling any kind of shame or embarrassment and seeking others when tackling a problem.
Sister Aburto made a great point when she encouraged those listening to admit they are not perfect. I think many of us may not consciously realize we're being perfectionists at times. I get it; I'm someone who also likes to work on his own at times, and isn't happy until "I get it right." But this isn't always OK. You have to be humble and know your limits, especially when it comes to your physical and mental well-being. You, alone, may not be able to get things right, and there's nothing wrong with seeking a helping hand.
In the end, it's on you to accept help or not. It's OK if you don't want help, just as long as you're sure you will be able to overcome your struggle. But if you're unsure, why not seek the help and/or guidance of someone else? What do you have to lose … other than perhaps the issue that's troubling you?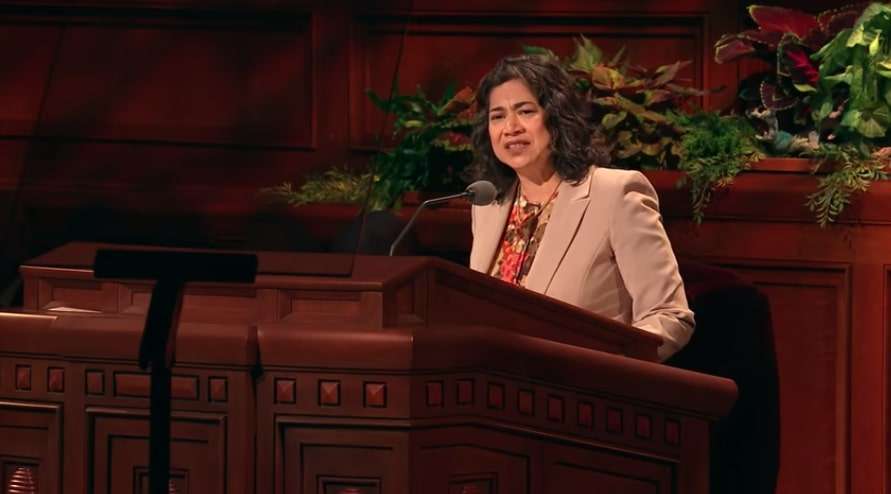 Lastly, Sister Aburto later said, "Your struggles do not define you, but they can refine you." This is a must after you overcome a great struggle. It's what helps build you up and makes you wiser. Again, this doesn't have to be a religious thing; it can be any struggle you're facing. If a struggle didn't help better you or teach you a lesson, then go back and remember the steps you took to overcome it, as those will be part of the lessons learned.
Let the struggle be another thing that has made you a better you afterward.
---
"Giving our all doesn't mean that we will be continually enveloped in blessings or always have success. But it does mean that we will have joy. Joy is not fleeting pleasure, or even temporary happiness. Joy is enduring." — Elder Terence M. Vinson, General Authority Seventy
As mentioned earlier, life is full of challenges. Elder Vinson shared a message that applies to all: Hard work doesn't guarantee success.
We've all had times when we've worked hard — to quit sweets, go to the gym more, etc. — and it hasn't worked out in the end. It's part of life. But to Elder Vinson's point, just because you gave your all and it didn't work, that doesn't mean the experience didn't have its rewards. The hard work that you put into whatever you tried to accomplish does matter, believe it or not.
I get it: Not accomplishing what you put your blood, sweat and tears into feels like you're in the gutter. But there are things that you will learn from it. As someone who has failed and had to retry things, I've learned one thing from my struggles: There's always a lesson in there somewhere. It might not come to you immediately — could be years later — but trust me, at some point you will have gained something from whatever your struggle was.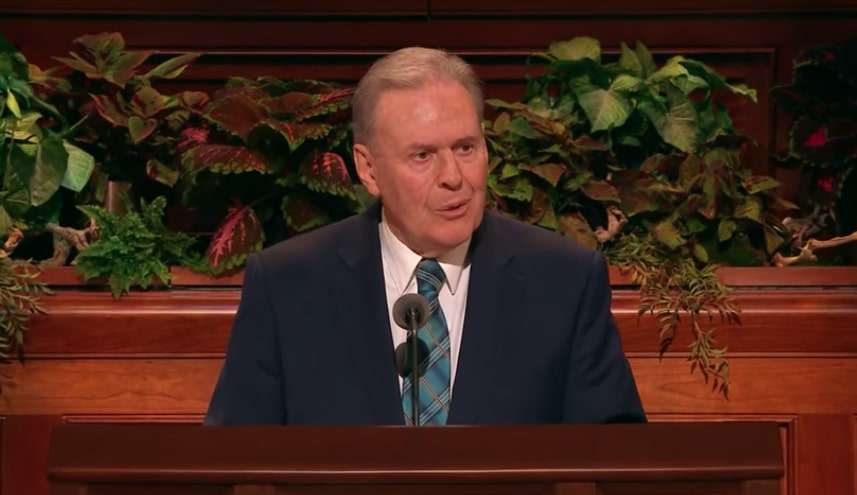 Tying Sister Aburto's talk to Elder Vinson's, it's clear that learning from challenges is key.
Elder Vinson talked about joy and how we will have it by giving our all. For me, it means the satisfaction that you gave your best is that joy. Another word you can use is proud. You will feel proud that you gave it all you had. Maybe you overcame your struggle or maybe you didn't and will have to try again — maybe even move on. But whatever the outcome is, at least you will have the pride to say that you didn't quit. You worked hard.
For the record, there's nothing wrong with moving on from something after giving it your all. It's not quitting. Quitting is when you don't give your all and decide that the attempt to give more isn't worth it.
---
"A story is told of a woman who was upset that her son was eating too much sugar. No matter how much she chided him, he continued to satisfy his sweet tooth. Totally frustrated, she decided to take her son to see a wise man who he respected. She approached him humbly and said, 'Sir, my son eats too much sugar. It is not good for his health. Would you please advise him to stop eating it?'
The wise man listened to the woman carefully, turned, and said to her son, 'Go home and come back in two weeks.' The woman was perplexed and wondered why he had not asked the boy to stop eating so much sugar. She took her son by the hand and went home. Two weeks later she returned, son in hand. The wise man motioned for them to come forward. He looked directly at the boy and said, 'Boy, you should stop eating so much sugar. It is not good for your health.' The boy nodded and promised he would not continue this habit any longer. The boy's mother turned to the wise man and asked, 'Why didn't you tell him that two weeks ago?' The wise man smiled, 'Two weeks ago I was still eating too much sugar myself.' This man lived with such integrity that he knew his advice would carry power only if he was following his own counsel." — Elder Jorge M. Alvarado, General Authority Seventy
This is a lesson shared by Elder Alvarado is one we can all apply: It's best to practice what you preach.
It's not that we can't give advice to someone without following what we're advising others to do, but it sure does bring credibility to the advice being given. Plus, the person giving the advice feels much more certain and, to an extent, authoritative if he or she is, in fact, practicing what they preach.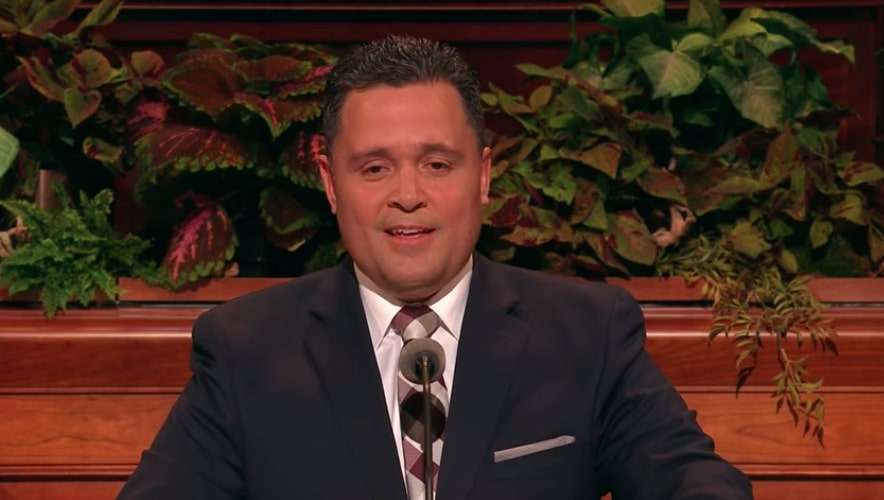 Not following your own advice doesn't make the advice wrong. However, making the advice stick could be a bit tougher if you are not following it. The person receiving the advice will notice. Even though they shouldn't be using you and your potential faults as a reason not to take the advice, it's human nature to look at the advisor and see if what they are saying is something they practice themselves.
Integrity is vital in our society, not just from a religious aspect. The example used by Elder Alvarado is one that shows that even those who are wise need to humble themselves when teaching. They can't just teach or advise based just on who they are or what they accomplished. It's a matter of credibility, integrity and quite frankly, truth.
---
Xoel Càrdenas is the Breaking News Editor at KSL.com. He co-hosts KSL Cafecito, the podcast that talks all things culture.
×
Related stories
Most recent Religion stories