Editor's note: This is part of a series at KSL.com featuring some of Utah's coolest cars. If you own a customized vehicle — from sports cars to semitrucks — email jormond@deseretdigital.com with a photo of the vehicle and a brief description for consideration.SALT LAKE CITY — Arman Oganov knew from a young age that cars would always be a major part of his life.
Born and raised in Salt Lake City, Oganov's love of cars stemmed from his father, who he said is a big car enthusiast himself. Oganov said his father taught him everything about cars and instilled a lifelong passion and interest.
Originally of Armenian descent, Oganov's family immigrated to Utah from Azerbaijan before he was born. With his passion for cars instilled from his father, as well as a stern work ethic, Oganov was able to lease and later buy out a brand new Mercedes C 300 right out of high school.
As great as the Mercedes was, deep down he had an itch for something with some American muscle. In early 2018, he saw his dream become a reality when he found the perfect Dodge Challenger he had been searching for.
Oganov's Challenger is a beautifully clean 2017 392 Hemi Scat Pack Shaker. After searching for months, it came as a relief and quite the surprise that this dream car had finally become his.
"I really fell in love with the color of the car, 'Destroyer Gray'," said Oganov.
The best part of all of this? He was able to find and purchase his dream car at only 23 years old.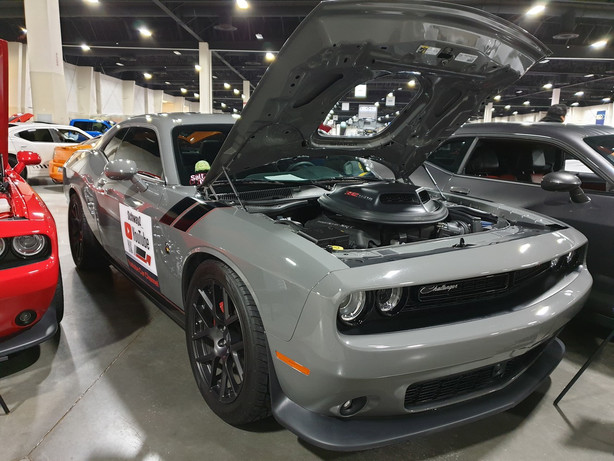 According to Oganov, sometime after purchasing the Challenger he contacted Mopar to find out more about the build specification on his specific car. It turns out his Scat Pack is only one of two builds in this exact color, with all the features that it has. With adaptive cruise control, blind-spot monitoring, and a Shaker hood coupled with a 6.4-liter engine — rare for the Challenger as most examples with a Shaker come with the 5.7-liter. The total package comes out clean and elegant, with an element of rarity, as well.
During his Mercedes ownership, Oganov began uploading short videos to YouTube. After the purchase of his 485 horsepower Challenger he began uploading more, regularly documenting everything from things he loves about the car to quirky features not a lot of people know about it.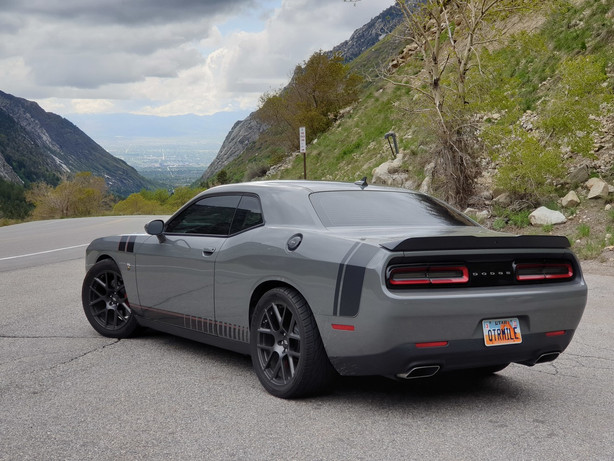 "I was actually kind of surprised when people started watching my videos," he said, "I never thought that I would ever hit a crazy amount of followers, but I've recently begun putting more time into my videos and I'm grateful people enjoy what I'm creating."
With the dream of owning such an awesome car achieved at such a young age, he plans on creating more videos and adding to his channel more regularly. If you want to see Oganov's Scat Pack in action, check out his channel on YouTube as well as his Instagram. Both can be found by searching the handle, @Schwayz_.
Cool Cars:
---
×
Photos
Related Stories