This archived news story is available only for your personal, non-commercial use. Information in the story may be outdated or superseded by additional information. Reading or replaying the story in its archived form does not constitute a republication of the story.
SALT LAKE CITY — As the Salt Lake man accused of murdering University of Utah student Mackenzie Lueck and setting her body aflame appeared briefly in court Monday, three of her friends continued to question why she became the target of a brutal killing.
The women held hands and said they lost their breath as Ayoola Adisa Ajayi, 31, appeared briefly over a video feed in a yellow jail uniform and glasses.
At about the same time and less than 5 miles away, police received a tip of additional evidence in the case discovered along the Jordan River Parkway near 700 North and Redwood Road.
Salt Lake Police Sgt. Brandon Schearer confirmed that additional evidence tied to Lueck had been recovered Monday, but he declined to say exactly what was found.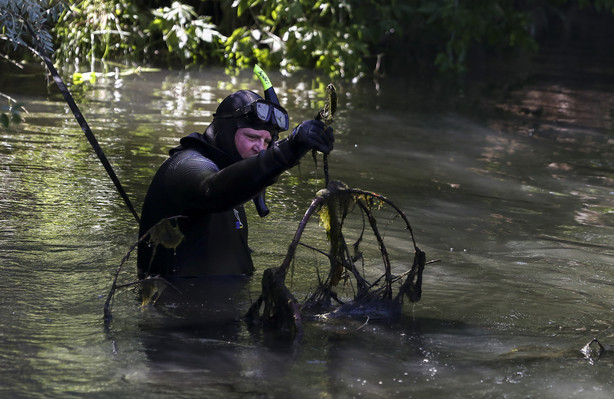 "Why Mackenzie? I think that's a big question for us," Lueck's friend Ashley Fine said outside the courtroom. She said she would like to see Ajayi remain behind bars and eventually face the death penalty, a possible outcome if he is convicted.
Ajayi showed little emotion and lowered his head as the charges against him were read aloud Monday, speaking only to tell the judge, "Good morning, sir." He faces charges of aggravated murder, a capital offense, aggravated kidnapping, a first-degree felony, desecration of a human body, a second-degree felony, and obstruction of justice, a third-degree felony.
For her friends, the loss of Lueck had not completely set in.
"Even right now, I feel like I can call her and text her and she'll answer," said Ashley Fine. "We didn't get to say goodbye to our friend. This person stole our friend from us, so I don't know if we'll ever have closure. No matter what happens with the case, any answer that we get will never justify this, in our opinion. We have to move on, but right now we just want to make sure that Kenzie gets the justice that she deserves."
The 23-year-old student was killed by blunt force trauma to her head, being hit with such force that she died from internal bleeding, according to charging documents. Her remains were found by police in a shallow grave under a grove of trees in Logan Canyon on July 3.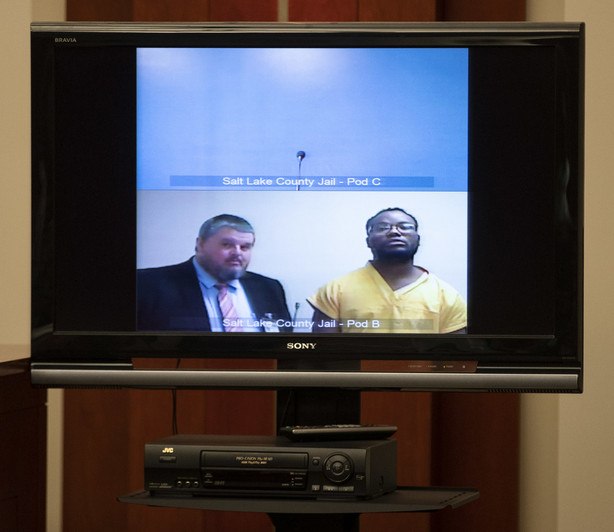 Lueck had texted Ajayi on June 16 before she flew into Salt Lake City after attending a funeral in California, Salt Lake police have said. Her last text to him was at 2:58 a.m. on June 17, one minute before a Lyft car dropped her off at Hatch Park in North Salt Lake, according to investigators. It remained unclear Monday why the two met there.
Police formally became involved on June 20 when Lueck was reported missing.
On June 26, police served a search warrant on Ajayi's home in the Fairpark neighborhood and unearthed charred human remains in the backyard, where neighbors had spotted him a week earlier pouring gasoline on items and burning them.
Lueck's friends told reporters outside the courtroom they continue to wonder whether her death had been planned and why her body was disposed of in the way police have described.
"She had so much to continue to give the world, and it's just not fair," said her friend Neisha Williams.
Ajayi has worked in technical support, including at Dell, according to his LinkedIn profile. He is a U.S. citizen originally from Nigeria, jail records show.
He had an Airbnb rental in the basement of his home and a self-published e-book on Amazon, where his profile describes him as originally from Africa and someone who survived a tyrannical dictatorship, escaped a real life crime, traveled internationally and excelled professionally in several industries.
In 2014, officers in North Logan investigated a rape allegation against Ajayi, but the case never went to court. The woman reported she did not want to pursue criminal charges, police there have said.
He is due back in court July 29.
Contributing: Pat Reavy
×
Photos
Related Stories