Estimated read time: 3-4 minutes
This archived news story is available only for your personal, non-commercial use. Information in the story may be outdated or superseded by additional information. Reading or replaying the story in its archived form does not constitute a republication of the story.
SALT LAKE CITY — Here are 10 stories you may have missed over the weekend. As always, click on the headline to read the full story.
1. 'This is our tribe': Thousands of Utahns don rainbow colors to show unity for LGBT community
Downtown Salt Lake City donned its rainbow colors Sunday for the 44th annual Utah Pride Parade. Tens of thousands turned out for the event that celebrates love and unity between the LGBTQ community and supporters.
2. 1 dead, 2 injured following car accident on Layton's Main Street
One woman died and two others were injured following a car accident on Main Street in Layton Saturday evening, authorities confirmed.
3. 'So proud to be your mom, always and forever,' mother of Lizzy Shelley says at vigil
Several hundred people gathered at the Historic Cache County Courthouse in Logan Saturday for a candlelight vigil in honor of Elizabeth "Lizzy" Shelley. The 5-year-old girl's mother described her late daughter as a nature-loving "wild child," happiest when she could kick off her shoes and pick flowers or collect rocks to give away.
4. Snowpack 200% above average; meteorologists talk flood danger
Utah is having the second wettest spring on record so far and meteorologists say that means there's potential for flooding, especially this year.
5. Mitt Romney 2024? Utah senator says 'likely' will be in office for more than one term
Utah freshman Sen. Mitt Romney is making it clear he expects to serve more than one term in the Senate.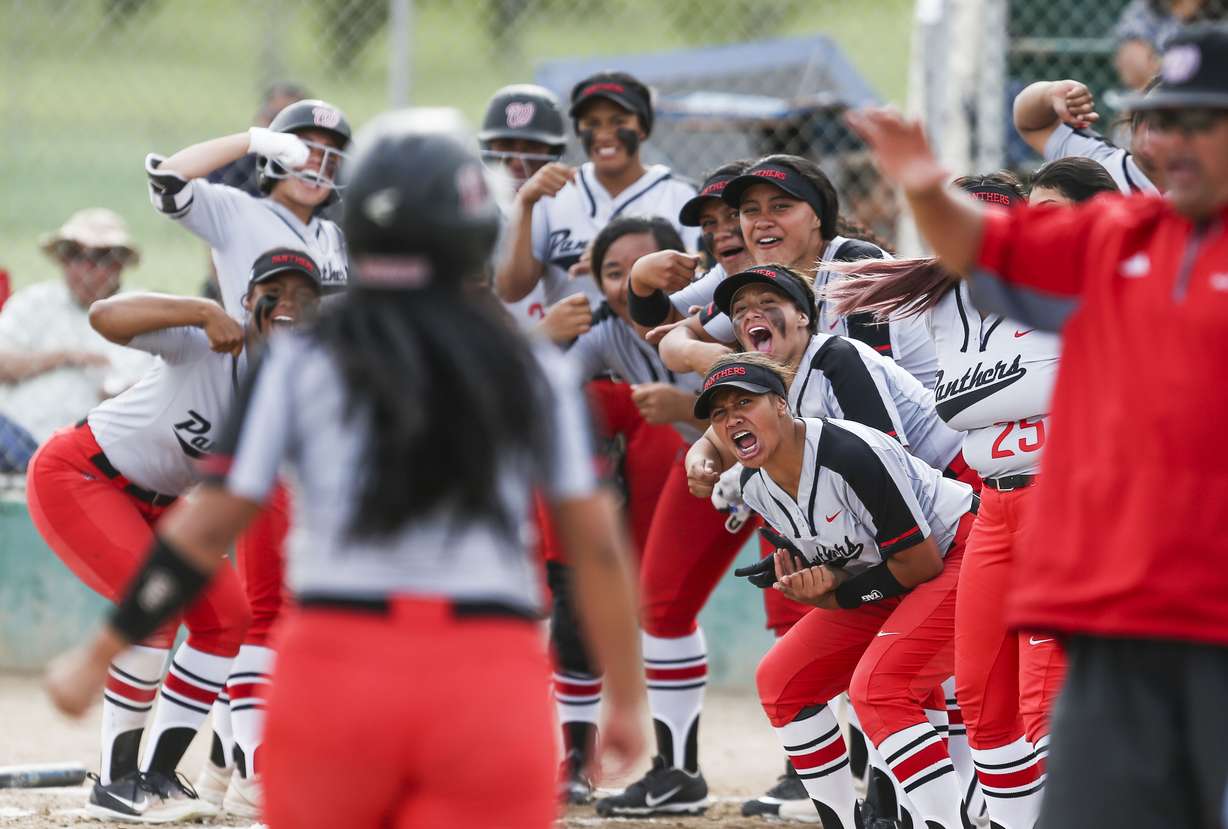 Sports
1. White, West cap long road through weather delay, losers bracket with 2nd softball title in 3 years
Keisha White struck three home runs and winning pitcher Mikayla Ulibarri added another of the Panthers' eight homers to roll by Bountiful, 17-4 in the second game of a winner-take-all Class 5A state championship Thursday at Valley Sports Complex.
2. Libby Parkinson hits 2-run HR to lift Herriman to 2nd state championship
Parkinson hit a two-run home run and pitched a complete game to lead Herriman to a 9-3 win over Layton in the 6A state championship game at Salt Lake Community College. It was the second straight title for the Mustangs.
3. Real Salt Lake undone in second half, routed by New York Red Bulls, 4-0
Omir Fernandez, Daniel Royer and Michael Murillo each scored a goal, and New York added an own goal to cruise to a 4-0 victory over Salt Lake at Red Bull Arena in Harrison, New Jersey.
4. BYU alum Ashley Hatch leads league-leading Washington Spirit past Utah Royals FC, 2-0
The former BYU star had a goal and nearly bagged an assist to lift the Washington Spirit to a 2-0 win over Utah Royals FC in a battle of league heavyweights Saturday evening at the Maryland Soccerplex in Boyds, Maryland.
5. Utah Warriors fall to Houston Sabercats, 31-27 in season finale
Utah rallied from a 14-point halftime deficit but ultimately fell to the Sabercats, 31-27 in the season finale Saturday night at Zions Bank Stadium.
×
Most recent Utah stories