Estimated read time: 3-4 minutes
This archived news story is available only for your personal, non-commercial use. Information in the story may be outdated or superseded by additional information. Reading or replaying the story in its archived form does not constitute a republication of the story.
SALT LAKE CITY — After 36 years, Utah Symphony principal tubist Gary Ofenloch has sounded his final notes with the group.
Ofeloch, 68, has retired. The 2018-19 symphony season was his last.
"You want to be going out on top, and I feel like I'm playing well and now would be as good a time as any," he said.
The Chicago native was set to play his final shows with the Utah Symphony this weekend, but came down with an illness that will prevent him from performing. His final appearance was the 2019 O.C. Tanner Gift of Music Concert two weeks ago at The Church of Jesus Christ of Latter-day Saints Conference Center, he said.
He knew last September that the 2018-19 Utah Symphony season was going to be his last, so he treated every performance like it was extra-special, he said.
"I tried to be a little more prepared," he said. "I wanted my colleagues in the symphony to ask 'Why are you leaving?' instead of saying 'Boy, we're so glad he's going.'"
Ofenloch began playing tuba when he was 10 years old and fell in love with the instrument instantly, he said. He knew from a young age that he wanted to play in a top-notch orchestra.
However, he preferred smaller cities to larger metropolitan areas, such as Boston and Philadelphia, that typically have elite orchestras. Luckily, he got the best of both worlds in Salt Lake City, he said. The city is not huge, but also has a world-class symphony orchestra, he added.
"That pretty much was my goal and I think I was fortunate enough to be able to live that dream," Ofenloch said.
After starting with the Utah Symphony, he took two separate leaves of absence for teaching positions — one at Northwestern University and another at Boston University. But he always returned to Utah, he said.
"I just kept being drawn back here and it seemed to be the right thing to do, and I'm certainly glad I did," Ofenloch said.
Utah Symphony Principal Trombone Mark Davidson said everyone in the orchestra admires Ofenloch for his dedication and work ethic. They'll be sad to see him go, Davidson said.
"It's remarkable to have the career that Gary's had," Davidson said. "He's played at such a high level for his entire time here. I think we'll miss his playing, I think we'll miss his personality and I know he'll miss us as well."
Davidson said Ofenloch often wakes up at 5:30 a.m. and completes an hour of practice before most people are awake. He's always prepared, and he has consistently maintained his top form over the years, he said.
Ofenloch is a jokester, Davidson said. Some musicians perform at their best when they are serious and concentrated, but Ofenloch thrives when he is being lighthearted, Davidson added.
"He's established himself as quite a character over the years," Davidson said. "He's a very unique personality."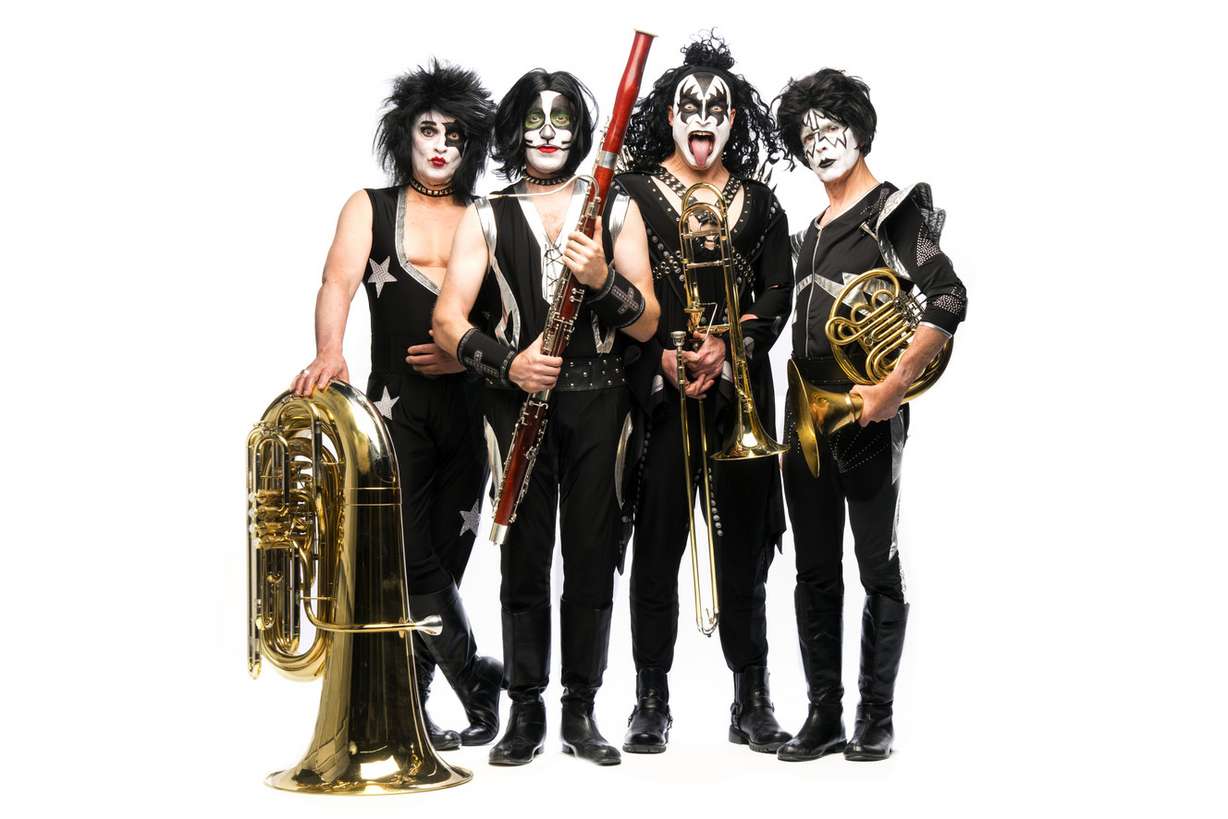 As a retired man, Ofenloch said he plans to do some traveling with his wife, who retired several years ago. It will be nice to travel without having to haul a tuba around, he said. He will also be continuing his responsibilities as an adjunct professor at the University of Utah and teaching some lessons, he said.
In addition, he'll continue to do some subbing with the Utah Symphony when the ensemble calls upon him, including for the group's concert with Sting this summer.
He said Salt Lake City is very fortunate to have a high-level, full-time symphony orchestra. Compared to ensembles in larger cities, Salt Lake's orchestra is clearly the smallest, but it still holds its own with the larger groups, Ofenloch said.
"In quality, we're equal to any of them," he said. "It's just lucky for all of us to be here, and I feel extremely blessed and fortunate to have had this opportunity for the past 36 years."
×
Photos
Related stories
Most recent Utah stories