Estimated read time: 2-3 minutes
This archived news story is available only for your personal, non-commercial use. Information in the story may be outdated or superseded by additional information. Reading or replaying the story in its archived form does not constitute a republication of the story.
SALT LAKE CITY— Formal exercise at a gym or aerobics class isn't for everyone, but there are still ways to stay active. One group is throwing it back to the schoolyard to remind you.
All you need? An eight-inch rubber ball, some tennis shoes, and a quick foot. You know it from your elementary days as dodgeball.
"We're just having fun and it feels like we are 10 years old again," one player, Adam Magistri, said.
Players rush to the net and try not to get hit while tagging out their opponents. Jared Hurst said the sound alone of the bouncing ball brings back memories.
"Like not always good memories, but memories, right?" he said with a laugh.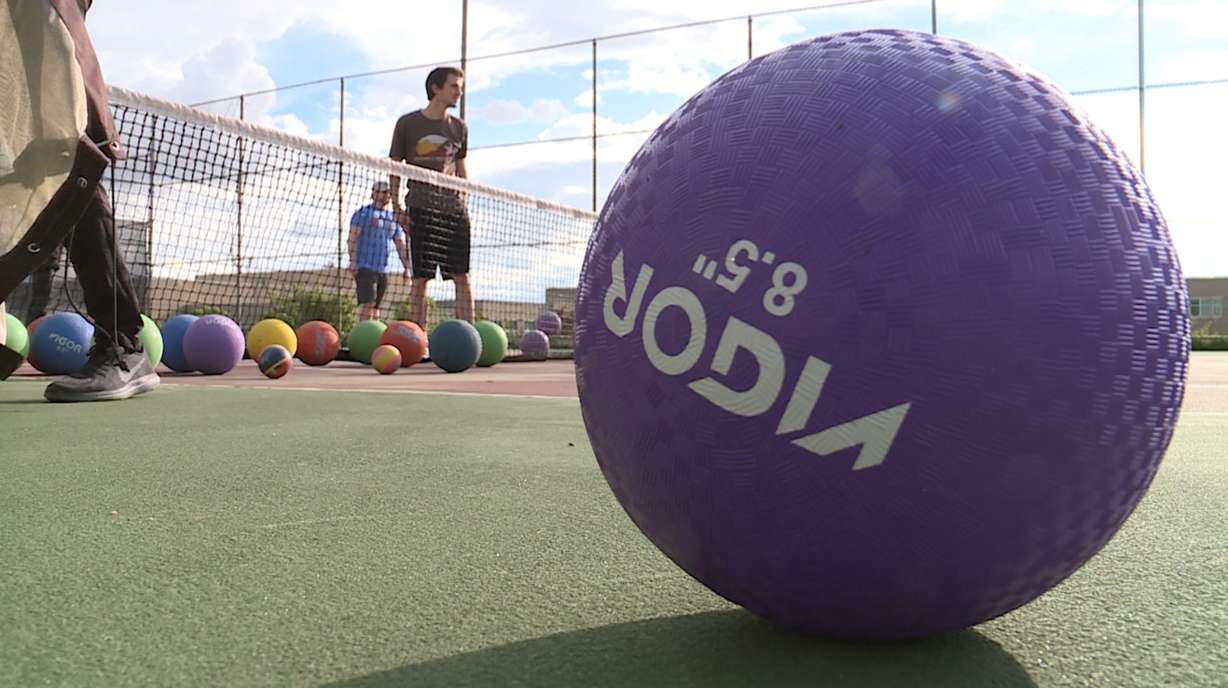 Hurst organizes a weekly dodgeball group at the tennis courts across from East High School every Monday night for players who are ready to get their heart rate up and have a good time. He reminds players at the beginning of each night that only friendly competition is allowed.
This is the third summer Dara Mintz is playing. "Dodgeball, four square — kind of those nostalgic games that we play and now we get to do it as adults. It's super fun," she said.
Mintz said she hates working out at the gym. "I think it's just like the monotony of standing on like one piece of equipment, so this is how I stay active," she said.
For her, dodgeball is a lot more than exercise. "It's great to be outside doing something active and social, and it's the best group of people," Mintz said.
Magistri, who also owns a fitness center in Millcreek, finds time to squeeze in an informal exercise like dodgeball.
"It usually gets your heart rate up for about 10 to 15 minutes at a time, and then you take a two-minute break and then you do it again," he explained.
Intermountain Healthcare's Jillesa Anderson, an exercise physiologist at Utah Valley LiVe Well Center, said dodgeball is a great anaerobic exercise.
"With short bursts of running and sprinting, you're getting a great interval workout with those high-intensity bouts with short recovery periods," she said.
Anderson said it's also an effective way to strengthen your muscles. "It's also a great way to strength train your lower and upper body muscles as you're bending down and using your body weights pick up the ball," she said.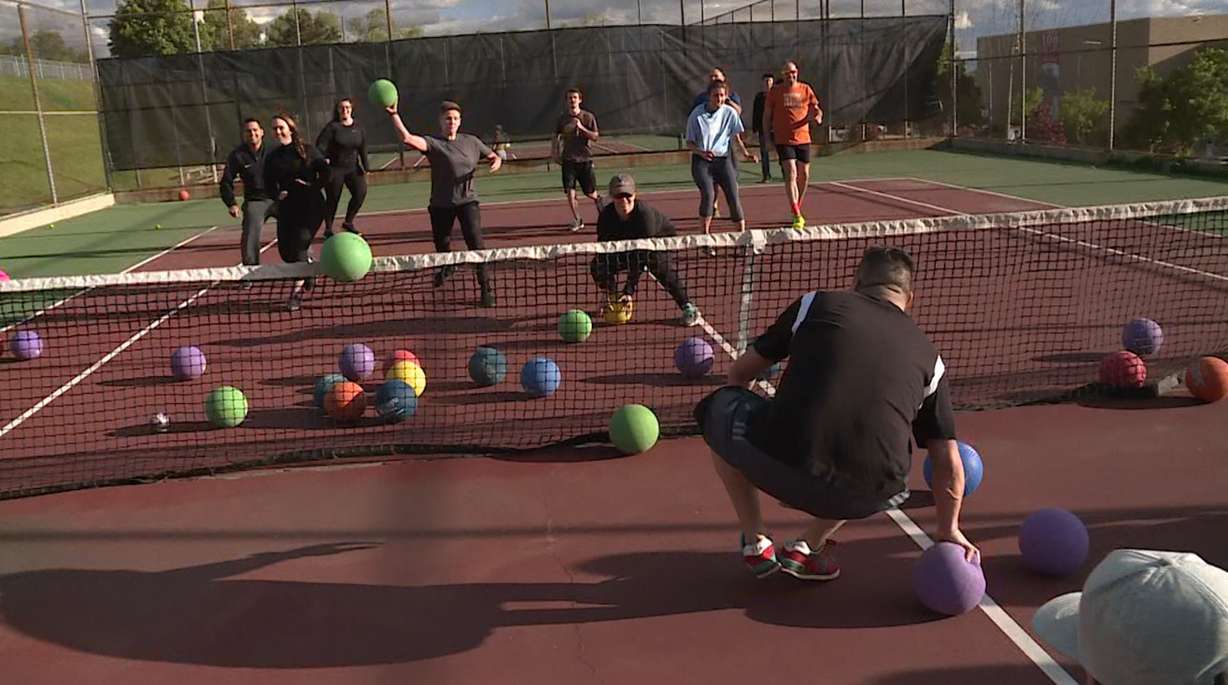 Anderson recommends people get 150 minutes a week of moderate-intensity exercise, or 75 minutes of vigorous intensity exercise each week. On average, she said that equates to about 30 minutes of exercise most days of the week.
Magistri is motivated to stay in shape so he can keep up with his three kids.
"I want to make sure that when I'm in my forties and fifties, I can still ride bikes and play sports with my kids," he said.
But until he hits that age, Magistri will keep playing dodgeball like a ten-year-old.
×
Photos
Most recent Your Life - Your Health stories
More stories you may be interested in