Estimated read time: 1-2 minutes
This archived news story is available only for your personal, non-commercial use. Information in the story may be outdated or superseded by additional information. Reading or replaying the story in its archived form does not constitute a republication of the story.
SALT LAKE CITY — A Tooele County man pulled a woman from a wrecked car along I-80 late Thursday night.
Brian Endicott said he and his wife, Shelly, were coming home from Salt Lake City, westbound on I-80, around 10:30 p.m. when the car in front of theirs spun out of control in the heavy rain. The car went off an embankment near the Great Salt Lake Marina and landed on its roof, partially underwater.
"At this point, I'm scared that there's somebody dead in there, smashed, water coming up, can't breathe. ... What if there's kids?" Endicott said.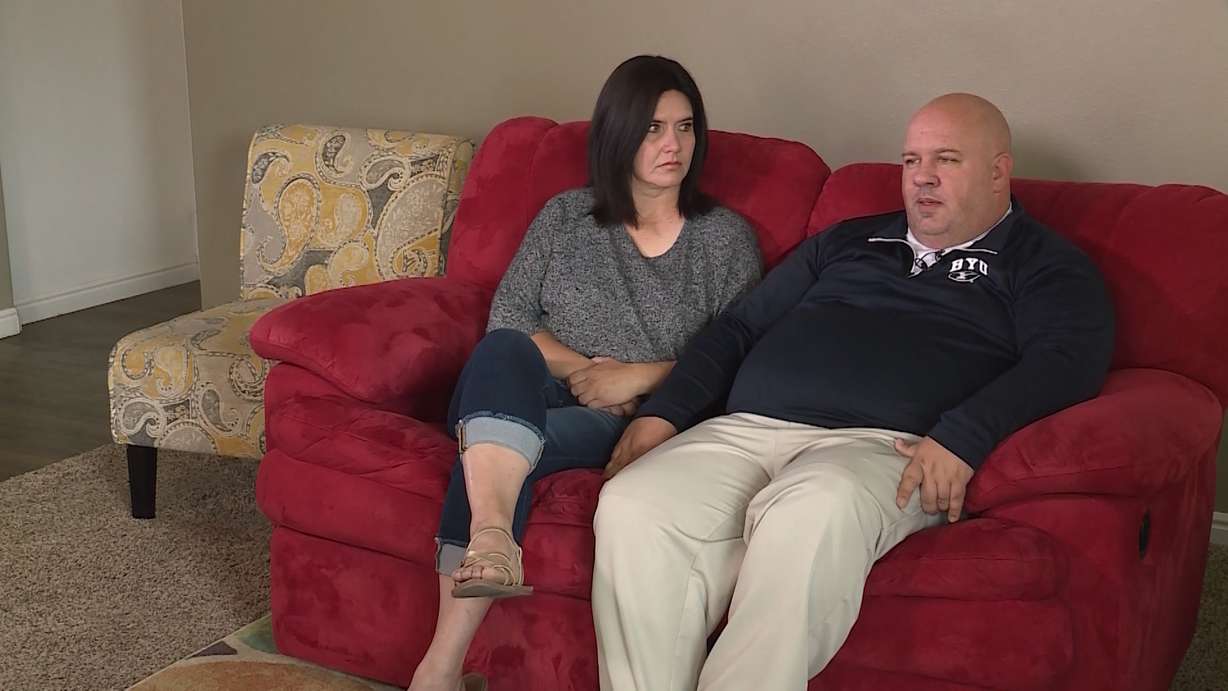 #couple_pic
Shelly Endicott called 911 while Brian Endicott rushed down the embankment to see if he could help. As he reached the car in waist-deep water, he saw the woman through the window.
"She's got a look of horror on her face, but she's trying to talk back to me. We can't hear each other," he said.
Endicott was able to force the door open and help the woman back up to the road.
"Surprisingly, she's OK. There's not a drop of blood and she's talking to me totally fine," he said.
The Endicotts comforted the woman until first responders arrived to check her out. She was not seriously injured.
×
Photos
Most recent Utah stories