Estimated read time: 2-3 minutes
This archived news story is available only for your personal, non-commercial use. Information in the story may be outdated or superseded by additional information. Reading or replaying the story in its archived form does not constitute a republication of the story.
LEHI — How far is too far for a junior high student to walk to school? That's the question being asked by concerned parents in Lehi after the district announced plans to eliminate three bus stops that travel to Willowcreek Middle School.
One of the intersections parents claim is a problem is at Lehi Main Street and 2300 West. On any given day, thousands of cars pass through the area connecting Lehi to nearby communities like Eagle Mountain and Saratoga Springs. Beginning in the 2019-2020 school year, the numbers of kids walking those same roads is scheduled to increase.
"The growth has happened so quickly that (Lehi) can't keep up with it," said Andrea Knapton.
Knapton is a Lehi resident and mother to a student at Willowcreek Middle School.
"We were both really frustrated," said Mariah Poe, another concerned parents.
In an email, the Alpine School district alerted parents of bus boundary changes for the upcoming school year.
"My biggest concern is safety," Knapton said.
State code requires the Alpine School District to provide busing for students in secondary schools who live more than two miles away.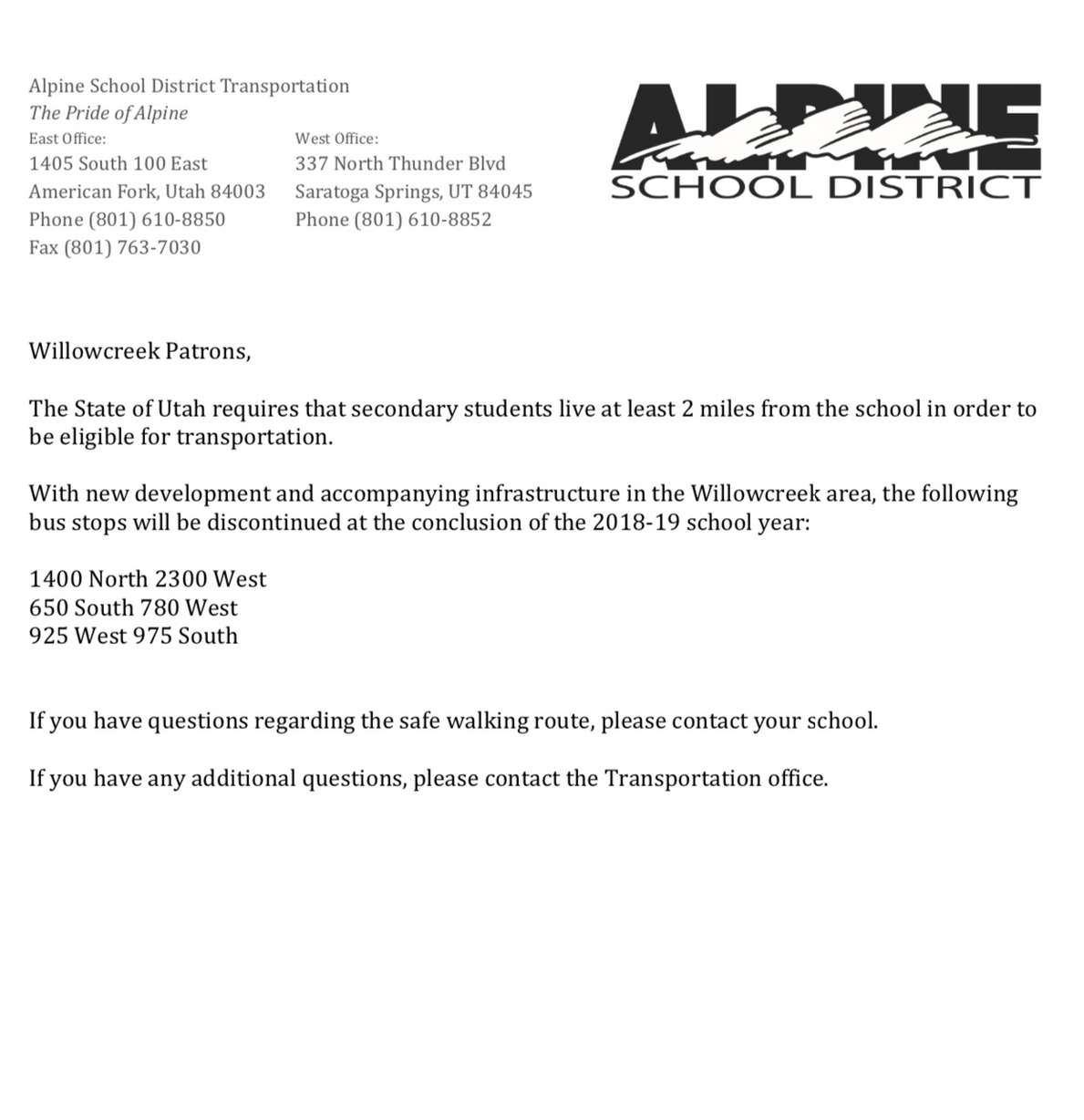 "It's confusing because from the tip of one (bus) boundary might be 1.8 miles and from the other end it may be 2.2 miles," Knapton said.
KSL reached out to the district for clarification. In a written statement, they say in part, "the route was eliminated due to sidewalks and increased infrastructure being developed."
It's not something all parents say they have seen or agree with.
"I don't see where the safe walking route is," Poe said. "There is no way I'm going to let (my son) walk. It makes me uncomfortable, so I will be driving him."
The district also maintains they've done their due diligence. The written statement cites UDOT studies, opinions from law enforcement and even district administration driving the routes in question before the decision the final decision was made.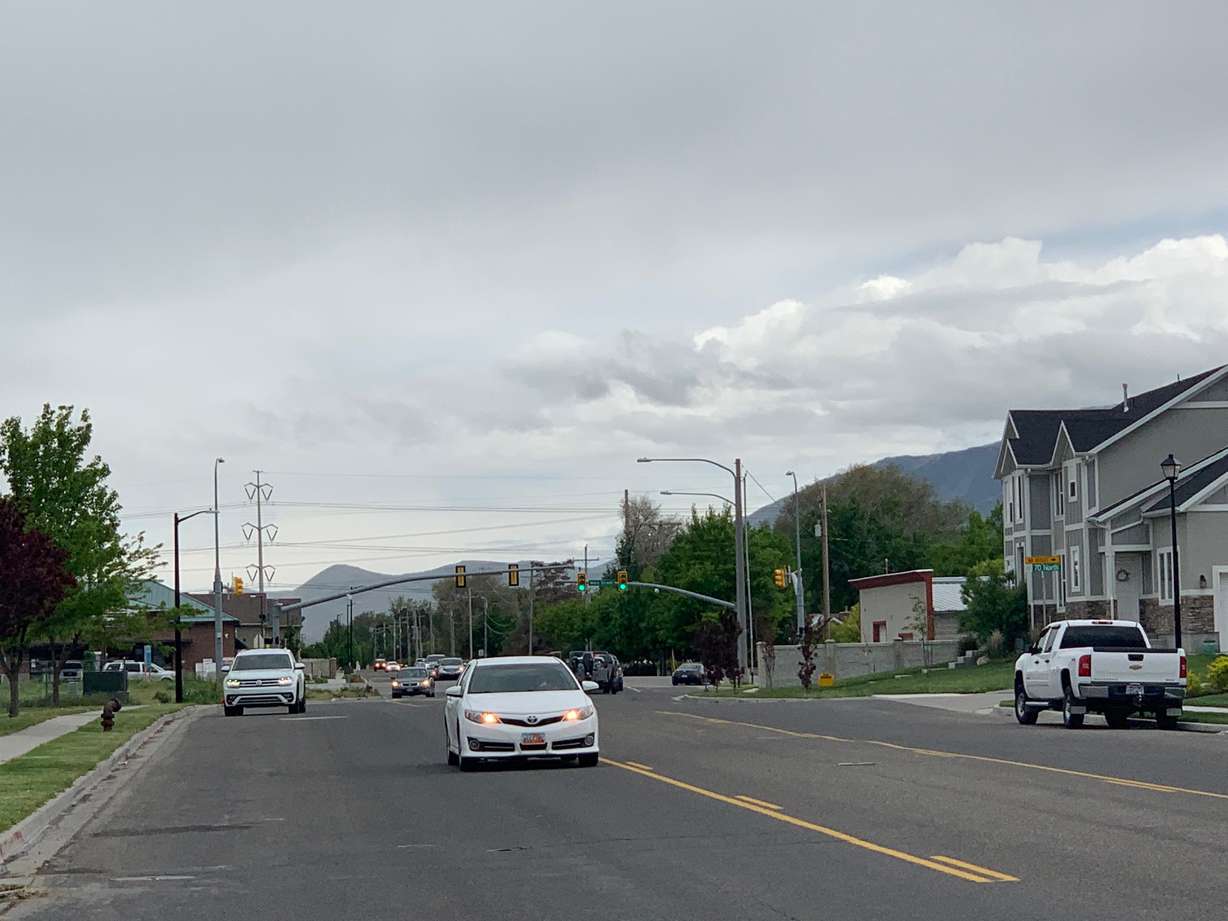 It's a decision not sitting well with parents who have relied on buses for their children's transportation and safety.
"It comes down to if this was your child and you didn't feel safe having walk," Knapton said. "This is not about laziness. I'm all about kids getting out and riding their bikes but when you see these roads, would you feel comfortable having your child walk this road?"
Parents also voiced concern of conflicting reasons from the district as to why the bus stops are being discontinued.
"I have a voicemail from a district employee telling me it's because of state budget cuts and a shortage of bus drivers statewide," said one of the parents.
KSL reached out to the district regarding that claim and had not heard back by the time this article was published.
×
Photos
Most recent Utah stories