Estimated read time: 5-6 minutes
This archived news story is available only for your personal, non-commercial use. Information in the story may be outdated or superseded by additional information. Reading or replaying the story in its archived form does not constitute a republication of the story.
SALT LAKE CITY — Two University of Utah students suffered chemical burns in College of Engineering labs the past two years despite safety inspections that identified major deficiencies just before the incidents.
Not correcting the problems is reminiscent of inaction at other universities that led to severe injuries over the past decade, including a death at UCLA, according to a Utah legislative audit released Tuesday.
The Office of the Legislative Auditor General says the problems identified in the 64-page report show a "broken system" that puts lab workers at risk. The audit focused on the occupational hazards in U. academic labs.
"Though the university has not had a fatality, it has experienced serious accidents. Safety deficiencies need to be addressed to ensure future accidents are minimized," according to the audit.
Sen. Karen Mayne, D-West Valley City, said she has seen many audits, but "I've never seen one that says broken. This is a broken system."
Mayne, who requested the lab safety audit, said the problems have not gone on for years but for decades. She said when she asked U. officials five years ago if the school was compliant with Occupational Safety and Health Administration regulations, she was assured it was.
"I says you're untruthful because I know you're not," Mayne said.
The two separate incidents within 13 months in the same research group at the U. engineering lab was "not surprising" based on a history of uncorrected safety hazards, auditors wrote.
"We consider the University of Utah fortunate that more serious injuries have not occurred," Brian Dean, deputy auditor general told the Legislative Audit Subcommittee, which is made up of House and Senate leaders.
The audit also identified inadequate safety practices in other academic labs, including the hepatitis B program, where records show some employees working for years without a vaccine they requested per Occupational Safety and Health Administration regulations.
Also, the university is not following prescribed practices to perform health assessments for employees working with laboratory animals.
President's response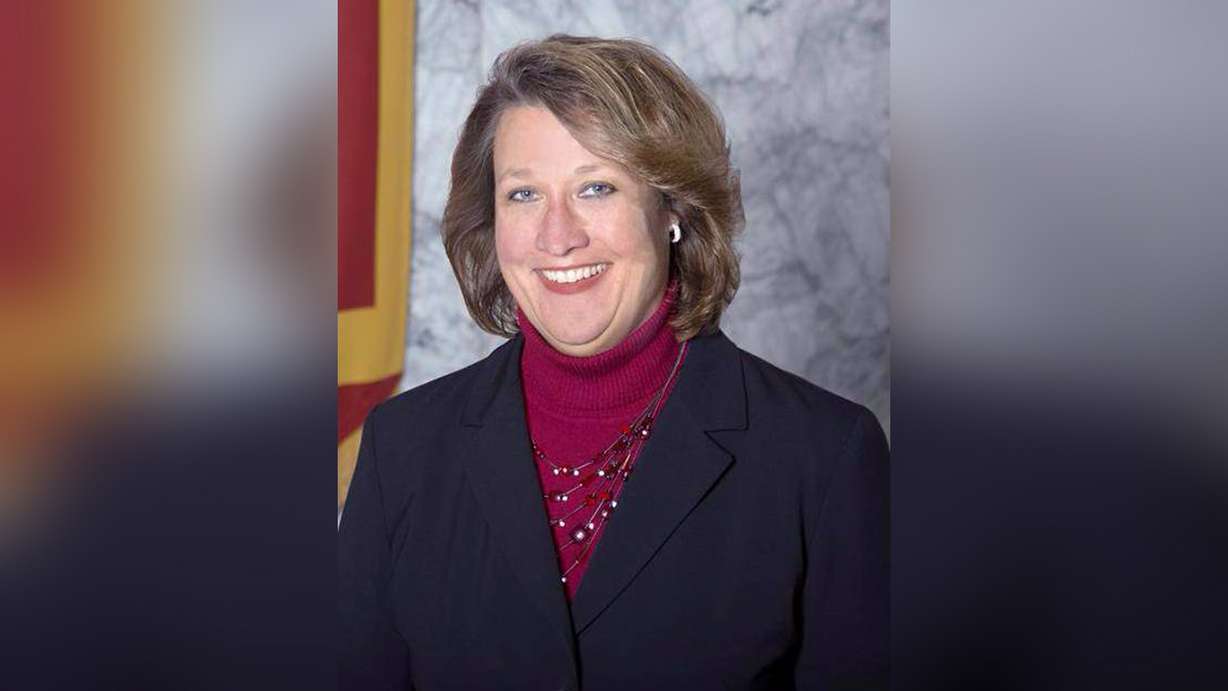 U. President Ruth Watkins said university officials recognized the need to improve lab safety before the audit was conducted. Between 2016 and 2019, the U. spent $20 million on safety measures, including fume hoods, emergency eye washes and showers, chemical storage solutions and fire alarm system upgrades.
"The findings of this audit are of such importance that the university administration has already begun implementing changes to most effectively address the challenges and opportunities that were identified," Watkins wrote in a response to the audit.
Auditors say Watkins has the ultimate responsibility for lab safety on campus.
The university president created a Lab Safety Culture Task Force after a peer review found concerns in 2017, but no recommendations were implemented, according to the audit.
"We recommend that the University of Utah president direct administrators to prioritize and enforce the goal of eliminating repeat safety deficiencies from lab safety audits and inspections," auditors wrote.
The audit showed 49 percent of labs on campus were repeating rather than correcting major deficiencies, "which is alarming," Tim Bereece, audit supervisor, told lawmakers.
Rep. Brian King, D-Salt Lake City, called the repeat issues "very problematic, very problematic."
"I don't think I need to say this, but I'll say it anyway: You better get this fixed U. of U.," he said.
More from the audit
In July 2017, a student suffered a burned cornea when sodium hydroxide or lye got into his eye. The student washed the eye in an emergency eye wash that was several halls away due to construction in the building.
In August 2018, a student suffered burns to his leg and feet when a bottle with a 70 percent concentration of nitric acid broke. He was rushed to a nearby emergency shower and then taken to University of Utah Hospital.
Two months before the first incident, the U. Department of Occupational and Environmental Health and Safety found nine "major" deficiencies, including no chemical hygiene plan or spill kit, inappropriate chemical storage and container labeling, and improper compressed gas storage, according to the audit.
Another incident in February 2018 involving chemicals that combust when exposed to air — the same kind that led to the death of a UCLA researcher in 2008 — injured two lab workers in the chemistry department. Auditors say it could have turned out much worse had safety precautions not been taken.
A flame-resistant lab coat prevented the U. researcher from being burned on the chest, though his gloves did not stop second-degree burns on his hands. Also, a spotter stood by with a fire extinguisher.
"Unfortunately, we observed and (the occupational safety department) has reported repeatedly that lab coats in general are not being worn consistently," auditors wrote.
---
We consider the University of Utah fortunate that more serious injuries have not occurred.
–Brian Dean, deputy auditor general
---
Auditors says the U.'s lab safety program lacks adequate oversight, coordination and communication between the administration and occupational health and safety department.
"Therefore, each group lacked valuable feedback and guidance from the other, resulting in repeat deficiencies and unresolved safety concerns that affected critical safety issues," auditors wrote.
The audit found poor management practices leave safety issues unresolved and that lab workers must take ownership in assessing their safety performance.
Andrew Weyrich, U. vice president of research, told lawmakers the university agrees with all of the audit's recommendations. He said the U. is in the midst of a restructuring process to "get all of this right."
Mayne said she expected school leaders would say they were sorry and would fix the problems.
"They should have been sorry a long time ago," she said.
×
Related stories
Most recent Utah stories