Estimated read time: 2-3 minutes
This archived news story is available only for your personal, non-commercial use. Information in the story may be outdated or superseded by additional information. Reading or replaying the story in its archived form does not constitute a republication of the story.
LEWISTON, Cache County — Robert Gibbons works ten-hour days, sometimes longer on the family dairy farm, but he doesn't seem to mind.
"It's hard work, but it's rewarding work," Gibbons said. "It's a lifestyle. We enjoy it a lot. I mean it's kind of a good environment to raise our family in, raise our kids in."
However Gibbons, along with many other Utah farmers, is likely to see tariffs from China make an impact on their overall bottom line. Gibbons intends to push on, and he hopes for the best.
"I know the tariffs are hurting the ag industry," Gibbons said. "But at the same time, I know the president knows what he's doing."
Gibbons' father, Mark Gibbons, is retired from the family farm but now serves as the president of the Utah Farmers Union. He says whether producers deal directly with China or not, the impact on market prices will eventually trickle down.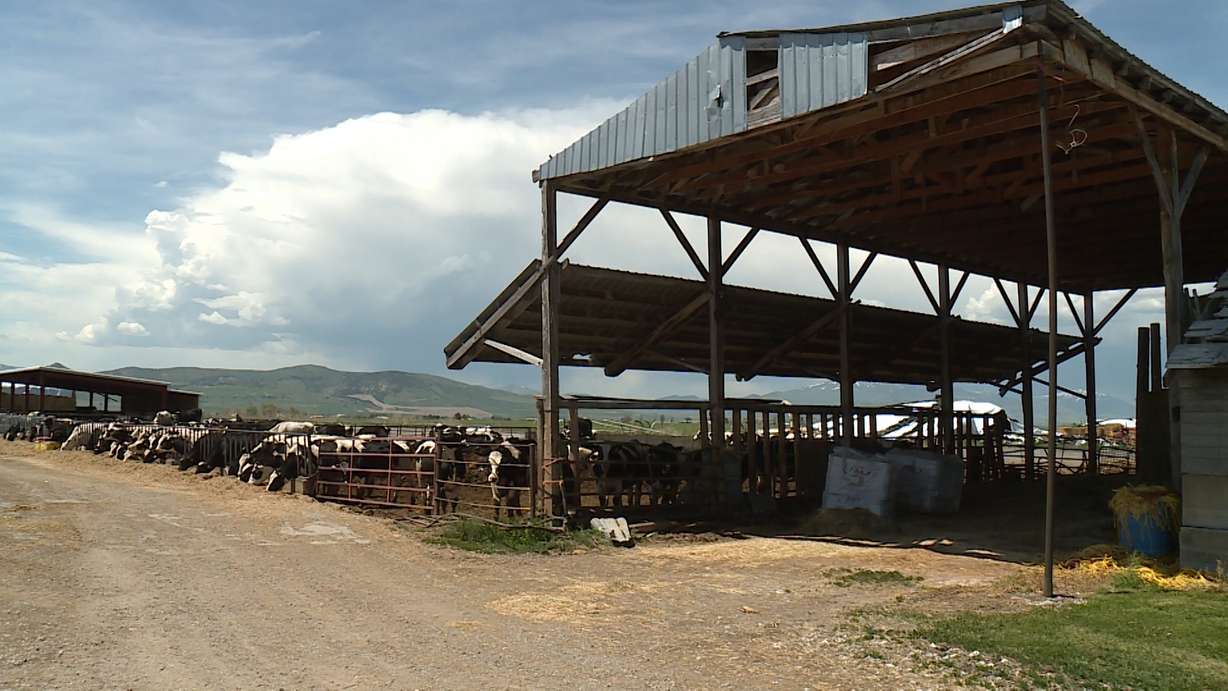 "You're dependent on what the market will bear and what you can sell every day," the elder Gibbons explained. "It's a perishable product, so you have to be able to ship that milk every day, and it's not something you can hold on, or tell the cows to stop producing. It just has to be taken care of."
He pointed out that this is happening during a time when dairy farmers nationwide are already struggling, and when many are leaving the industry at a record pace.
"It's a great life, and you've got to love it or get out of it," Mark Gibbons said.
As president of the union, Mark Gibbons said some farms are having to be put on a suicide watch — part of a problem the industry is facing around the country.
"There's a big problem with producers that just go out and say, 'I'm going to be the guy that loses this? It's been in my family for, you know, 70 years, and now I'm going to lose the family farm,'" Mark Gibbons explained.
The Gibbons family produces their own feed, which Robert Gibbons said helps them get through the tough times. He, along with his brother and cousin have weathered the storm before, and he says they'll do it again.
If you don't find a way, you're out of business," the younger Gibbons said. "We've had to adapt a little bit, but just like any other business, we've had to come up with other ways to make more money."
×
Photos
Related stories
Most recent Utah stories