Estimated read time: 2-3 minutes
This archived news story is available only for your personal, non-commercial use. Information in the story may be outdated or superseded by additional information. Reading or replaying the story in its archived form does not constitute a republication of the story.
HERRIMAN — Home prices in Utah increased 14 percent in just one year, according to a new report by online mortgage marketplace RefiGuide.
The study compared data published by Zillow Research Data from March of last year to March of this year and found Utah to have the second fastest year-over-year home price change in the nation.
"In Utah, the impact of a thriving economy and growing population is that prices increased 14 percent in just one year," the report says.
Utah more than doubled the national average home price increase of 7.2 percent, the study said. Idaho came in first place with a 17.2 percent increase. After Utah, Nevada rounded out the top three with home prices jumping 10.9 percent.
"This is great news for homeowners whose homes may be worth more than their pre-recession values," the report's author said, "but less great news for homebuyers who can afford less house for the dollar."
Alpine Homes sales agent Parker Knight said homebuilders can't build fast enough at the South Hills development in Herriman.
"It's been growing like crazy and it's been almost hard to keep up," he said. "There's been a big, big boom with people coming from California and out of state."
Demand for housing in Utah is so strong that potential homebuyers for a new Garbett Homes community in Murray are willing to wait in line for two days to secure a lot.
"We are number four in line," said Kiersty Sholly, who is planning to move from Herriman to Murray. "We had no idea that it was going to be a two-night camping experience."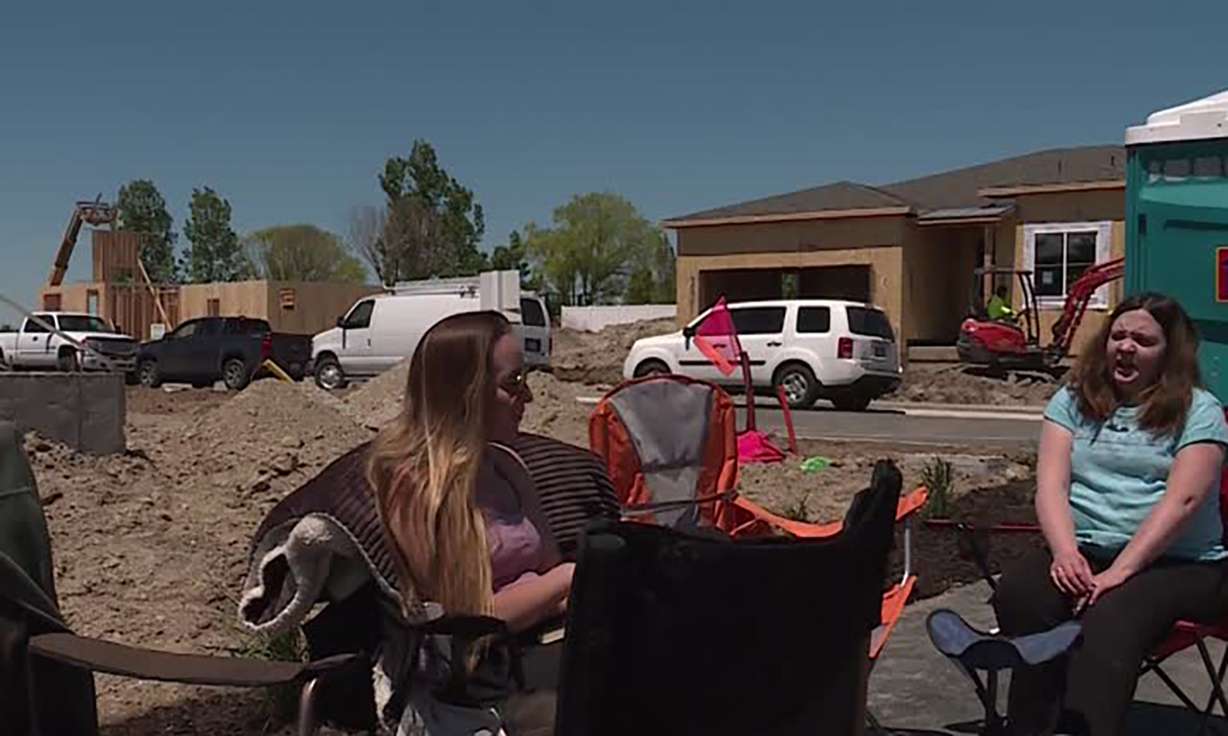 It's the chance to get a new home in a convenient location in the middle of the Salt Lake Valley that had about a half-dozen people sleeping in tents across from the model home ahead of the development's grand opening on Saturday morning.
"There are so few houses available in Salt Lake anymore," said Meghan Knudsen, who was also waiting in line.
Knudsen said she is able to make the move to a new house thanks to the equity she has in a home she purchased in 2013.
"My current home has increased more than 50 percent since I bought it, which is the only reason that I'm not able to buy this house," she said. "But I look at my peers and many of them can't even begin to afford a house in this market right now."
There were actually two states where home prices dropped last year: Alaska and Delaware, according to the RefiGuide report.
×
Photos
Related stories
Most recent Utah stories