Estimated read time: 3-4 minutes
This archived news story is available only for your personal, non-commercial use. Information in the story may be outdated or superseded by additional information. Reading or replaying the story in its archived form does not constitute a republication of the story.
SALT LAKE CITY — Next week it will be legal for motorcycles to filter between stopped traffic at an intersection under certain conditions. The Department of Public Safety demonstrated the proper way to lane filter before the law goes into effect on Tuesday.
Parker Rose loves riding motorcycles recreationally, but admits riding in traffic can be a little scary.
"I get a little bit more nervous in having cars trying to swerve into my lane or other lanes," he said.
He's excited about Utah's new lane filtering law, and believes it will allow motorcycles to move between two lanes to the front of stopped traffic. Utah Highway Patrol Sgt. Mark Thompson said the law is designed to prevent motorcycles from being rear ended.
"The intent of the lane filtering law was to provide kind of a safety pocket for motorcycles as they approach stopped traffic," Thompson said.
He said the intent is not for motorcyclists to simply move through traffic without waiting.
The law is only legal under certain conditions:
The speed limit must be 45 miles an hour or less
The vehicles a motorcyclist is passing must be stopped
A motorcyclists can't be traveling more than 15 miles an hour while passing another vehicle
A motorcyclist must be traveling on a roadway with two or more lanes in the same direction
The Utah Department of Public Safety warns riders to be careful as they navigate a narrow and dynamic space at a slow speed, and encourages only experienced riders to try it.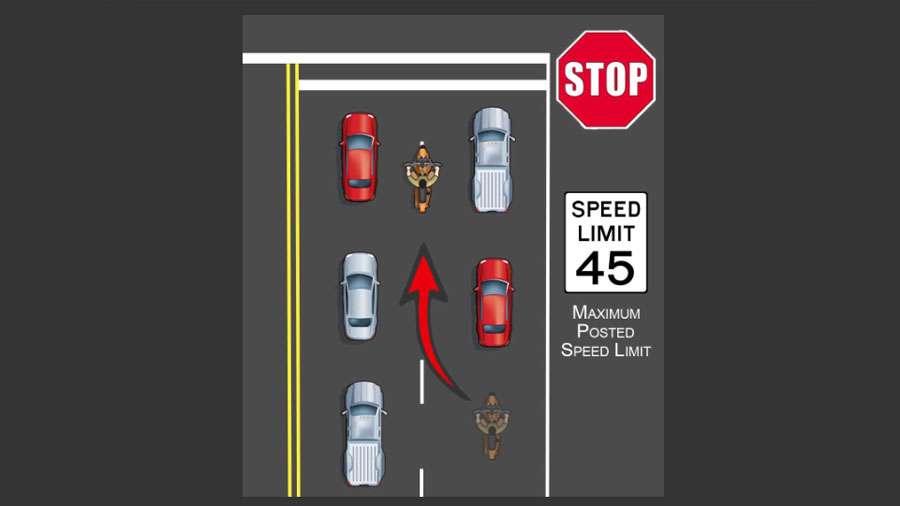 "Above all, the movement has to be made safely. So if they can't do it safely, even if those other components are there, then we encourage them still not to do it," Thompson said.
According to the Department of Public Safety, these are some of the major roads drivers will see lane filtering:
Salt Lake County
Foothill Boulevard
State Street
700 East
Redwood Road
Davis/Weber counties
Parrish Lane
Antelope Drive
Park Lane
Riverdale Road
Harrison Blvd
Washington Blvd
Utah County
State Street
1600 North, Orem
800 North, Orem
Geneva Road
Even as an experienced rider, Rose said he will be careful in deciding when to take advantage of the new law.
"I don't think it's necessarily something we're going to have to use every single time we're riding," he said. "I think it's going to help save a lot of accidents from happening," he said.
Thompson said the law change will be a big change for motorists.
"I think the biggest component is just being aware that if you're stopped in traffic, there might be a situation where a motorcycle will move in between, and come up either next to you or in front of you," he said.
"Be not only patient with them," Thompson cautioned drivers, "but also be conscious of their safety as well as they merge back into traffic."
Another experienced rider, Chelle, encouraged drivers to eliminate distractions like cellphones and pay attention to the road.
"Look over your shoulder, look around you so you can see us coming," Chelle said. "All of us have families that we go home to."
No additional training is required for motorcyclists with this law change; however, riders who want to practice this skill can get 25 percent off an education course at ridetolive.utah.gov.
HB149 was passed during the 2019 Utah legislative general session making Utah the second state in the nation to adhere by a version of lane splitting.
×
Photos
Related stories
Most recent Utah stories