Editor's note: This is part of a series at KSL.com featuring some of Utah's coolest cars. If you own a customized vehicle — from sports cars to semitrucks — email vvo-duc@deseretdigital.com with a photo of the vehicle and a brief description for consideration.
GRANTSVILLE — When Brent Mills drives past you in his GTO convertible, it's easy to see what a fun classic muscle car it is. What's not as easy to see is the deep past that rides along with him.
Brent's brother, Keith Mills, bought the 1965 Pontiac in 1972 when he was 17 and Brent was 15. The two dragged State Street for a couple of years, with Keith Mills' throttle foot going through a few engines. Brent Mills had his first date in it but was only 15, so his brother drove.
Brent Mills had an opportunity pop up to buy another '65 convertible and bought one of his own. He later sold it.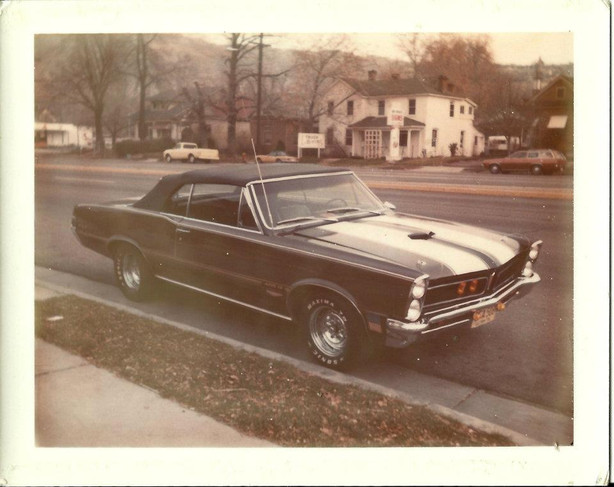 The brotherly cruising curtailed when Keith Mills got married and had a daughter. The GTO had a cracked engine block and money was tight, so it sat and deteriorated. In the spring of 1981, Brent Mills traded his brother a motorcycle for the Pontiac. That summer Keith Mills was killed when he struck a horse while riding the motorcycle.
"His accident caused a flurry of emotions for me, and I couldn't bring myself to work on the GTO, so it sat parked in my garage for many years," Brent said.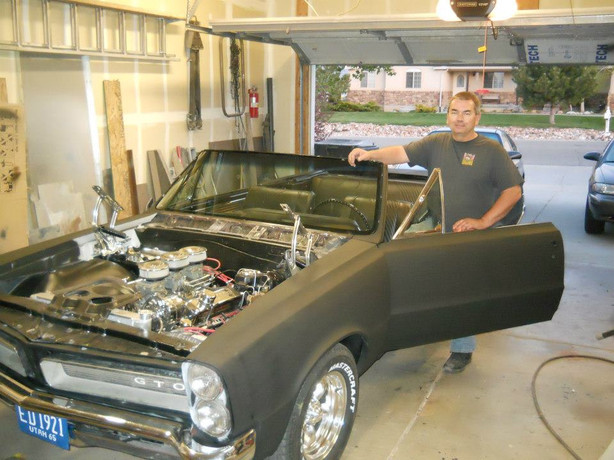 He moved the car to new homes twice and built several other cars while the GTO sat. He said he "started working on it a couple of times, but it brought back too many memories and emotions."
In 2010, he decided it was time to rebuild the GTO or get rid of it. After he pulled the body off the frame, he nearly sold it in a trade deal. But he didn't. He replaced or repaired nearly every component on the car.
Brent bought a 1970 Pontiac Bonneville just to get the 455 engine out of it, which he rebuilt. He scrapped the rest of the car, which he wishes he had back now. The machine work was done at Utah Chassis and Machine; he did the assembly himself.
Related Stories:
He bought a reproduction kit complete with foam for the seats and did the work himself; same with the top. He estimates the whole build took him two years, working on it "every night and weekend." He said he still works on it, though it's mostly maintenance, nothing drastic.
Brent drives it to car shows and takes home trophies. He drives it to work just for fun. He drives it to the grocery store, and it draws out people who want to talk GTOs. He is fine with the attention but said one time a guy tried to convince him it was actually a 1966 model.
After all that Brent has gone through with this rolling tribute to his brother, it's hard to imagine anyone knowing their car better.

Brian Champagne has reported on cars for more than nine years. He holds a master's degree in communications from the University of the Pacific and teaches at Utah State University. Contact him at iaabfl@yahoo.com.
×
Photos