OGDEN — The Weber River is roaring now, surging with storm runoff. Emergency management leaders and the Weber County Sheriff are warning people to stay away.
The Weber River is running at about four times the volume it was a day go, and the majority of that extra water is storm surge from the rainstorm that passed through the county, according to KSL TV meteorologists.
"We just want to make sure people are warned to stay away from the rivers," said Lance Peterson, the Weber County Director of Emergency Management.
Peterson said they haven't seen water levels in the Weber River this high in eight years. During that year, a similar springtime storm landed on top of a plentiful snowpack. But very little of the water swelling the Weber River is snowmelt; it's mostly rainwater, Peterson said.
"The storm really hit Morgan Valley really hard," he said.
The Weber Basin Water Conservancy District has been releasing water from reservoirs to make room for snowmelt runoff. Because of that, there is more water in the Weber River and the Ogden River than usual. The spike in water volume occurred after a heavy downpour near Morgan early Monday morning.
"The concern right now is people's safety," Peterson said. "Stay away from the rivers. Stay away, stay safe, stay alive."
Search and rescue crews and every deputy in Weber County are ready to act quickly if a person falls in the current. The swift-water rescue team trained during the weekend and will help train deputies in rescue techniques later this week.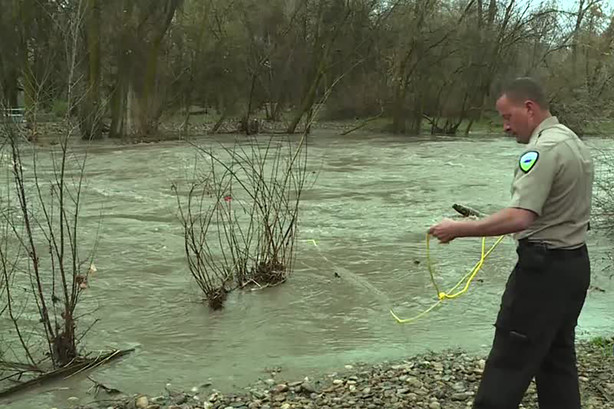 "Every deputy in Weber County was issued a throw bag," said Lt. Mark Horton, Weber Co. Search and Rescue Commander. A throw bag is used in an attempt to help rescue someone caught in swift waters.
Horton said they've been carrying the bags for several years because when a person falls in the river, seconds count.
"It's a fast-moving river," Horton said. "You have limited time to get responders there. Most likely a policeman or a patrol deputy is going to be the first one there and they have to act now."
Horton urged everyone to keep their pets away from the swift water, too.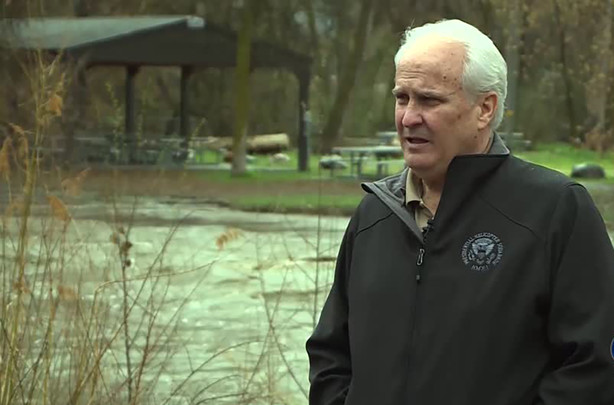 The water is not likely to reach flood stage, or flood properties, before dropping off in the next few days, Peterson said.
"This is going to run for a couple of days like this before it starts to subside," he said.
Even after the water from this week's storm surge passes through, water levels will rise again in a few weeks as high elevation snowmelt starts to run.
×
Photos
Related Links