Estimated read time: 2-3 minutes
This archived news story is available only for your personal, non-commercial use. Information in the story may be outdated or superseded by additional information. Reading or replaying the story in its archived form does not constitute a republication of the story.
SALT LAKE CITY — For as many years as Sergei Gritsaev has been watching fencing, there's not much he hasn't seen.
"Ready, fence!" he yells while acting as a referee during a training match at the Salt Palace in Salt Lake City.
"The idea of fencing is not to hit hard. Just get the point," he tells the two athletes.
One thing Gritsaev never saw coming was how big fencing would become in America.
"We have one of the best teams in the world now," he said with a smile. "We have Olympic champions, which we never had before. And every Olympics, we're coming back with medals. With everything."
Gritsaev, a native of Russia, is a former professional fencer himself and has experience as an international referee.
He started the Utah Swords Fencing Club in Salt Lake City 20 years ago and is as excited for the future of the sport in America as he has ever been.
Especially for one of his former athletes.
"She's doing a very nice job and she has lots of potential," he said.
Gritsaev is talking about 18-year old Shelby Jensen, from Millcreek, who is currently a senior at Olympus High School.
Jensen is on the U.S. National Team, even though she only started in the sport two years ago.
"I never played with swords before and the thought intrigued me," said Jensen. "It prepares me for everything life has to throw at me."
Life has already thrown her more than any sword ever could.
"I'm spastic, so it helps with that," she said. "It helps with therapy with lunging with my right hand."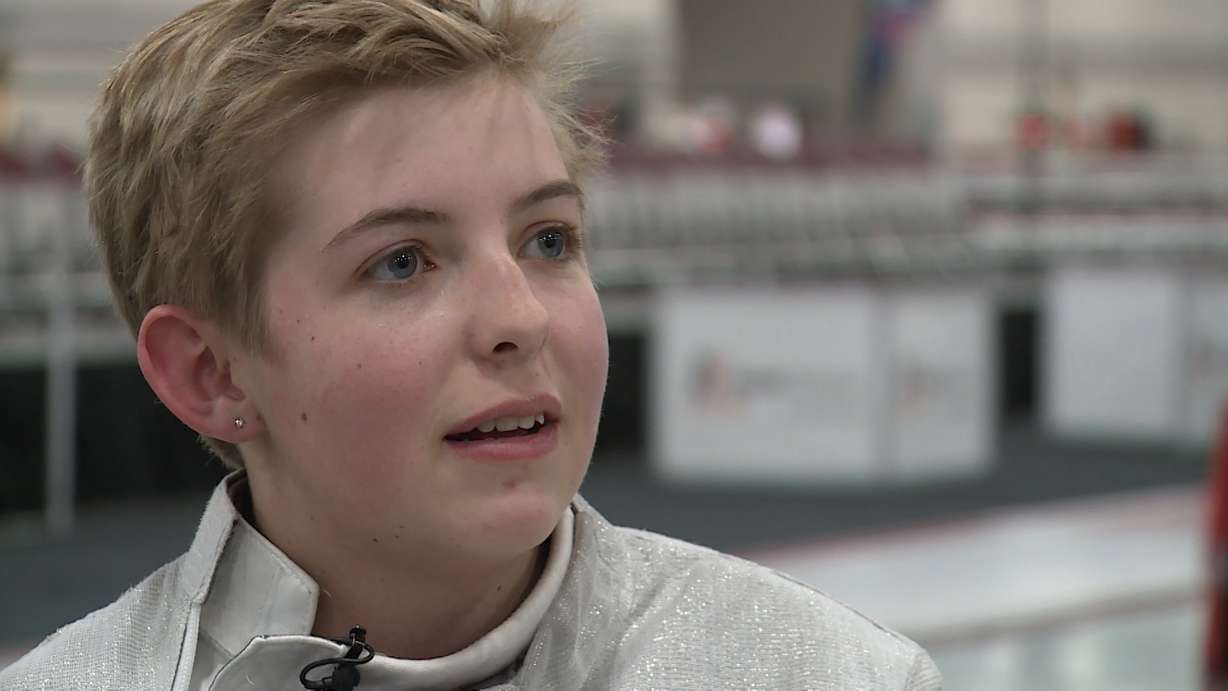 Jensen was seven years old when a brain aneurysm caused her to have a stroke and left her slightly paralyzed on her right side.
Now, she attacks her opponents as if they're the aneurysm.
Her style has made her one of the up and coming stars in parafencing, where the athletes sit in their wheelchairs as they compete against each other.
"Just a month ago, she went to Dubai and brought home bronze medal from international competition, which already is a huge success," said Gritsaev.
Jensen has also competed in Canada, Poland, Georgia and Japan. She has won three international medals and almost two dozen national medals.
"I had anxiety my first competition internationally," said Jensen with a laugh. "I was absolutely terrified until I just started fencing."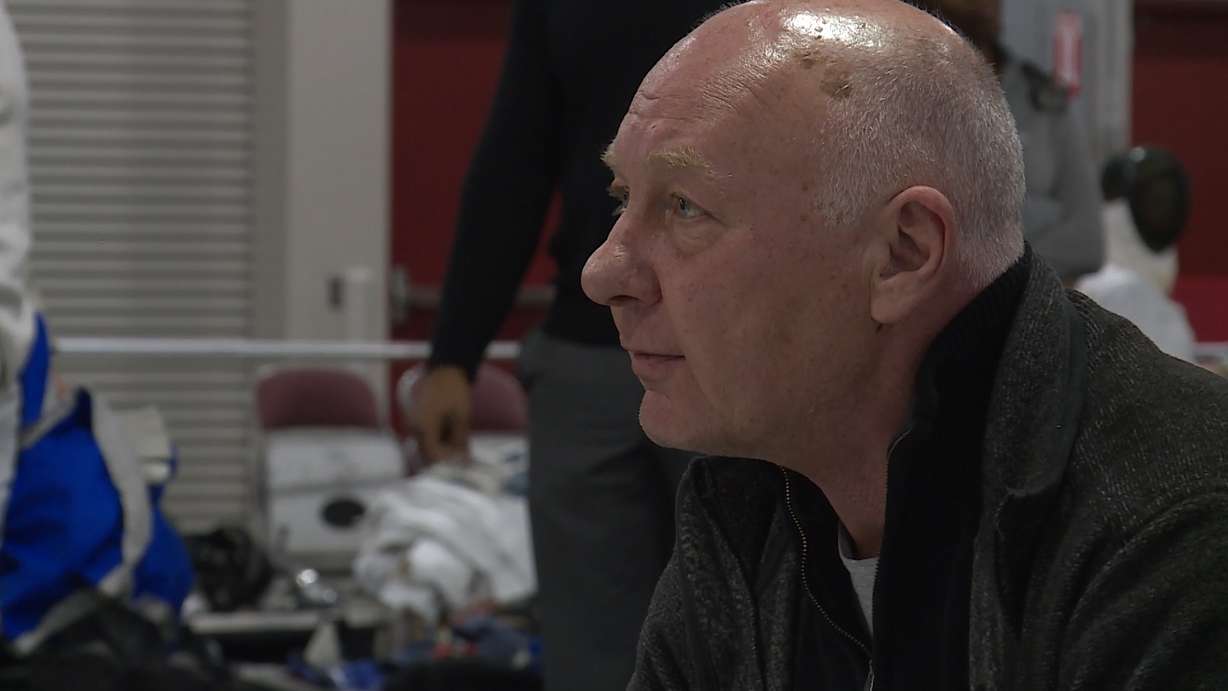 She's hoping for more success during this weekend's tournament in Salt Lake City.
It's Jensen's first big tournament at home with family and friends watching.
"It's been a long time coming," she said.
Jensen also knows success at this tournament will her bring her a little closer to achieving her dream of making the US Paralympic Team for the 2020 Tokyo Games.
"I'm looking forward to it," she said. "I want to take this as far as I can."
×
Most recent Utah stories