Estimated read time: 7-8 minutes
This archived news story is available only for your personal, non-commercial use. Information in the story may be outdated or superseded by additional information. Reading or replaying the story in its archived form does not constitute a republication of the story.
SALT LAKE CITY — Multi-resort season ski passes, like Alterra's Ikon Pass, have been met with an array of reviews among Utah skiers. Some have mixed feelings, while others feel strongly in their enthusiasm or bitterness as more accessible skiing yields bigger crowds.
Frustration with crowds
"I've been skiing here for 12 years and I never thought I'd see the parking lot overflow, which is now a common occurrence," stated Aaron Clark, a skier at Solitude. "They make a lot of money selling passes in April or May before winter for the next season even starts. They've already got their money, and we have to stand in line or we don't have a place to park. I don't think they really care."
Another long-time Solitude skier who asked not to be identified summarized his sentiments: "It has gone from solitude up here, to Ikon-icky!" His friend, clarifying, stated, "For those who like the solitude the way it was before, not so crowded, it has changed our skiing experience."
Some have gone so far as to put anti-Ikon bumper stickers on their vehicles and in public places, like this one on the bumper of a car in a Big Cottonwood Canyon parking lot.
Mixed feelings and nimbyism
Other skiers have more mixed feelings. Kristina Nielson, a 16-year Wasatch skier and an Ikon pass holder, said, "it has absolutely made Wasatch resorts more crowded. But I've been the annoying person at other resorts that I've been to this year, so it is a little bit of the pot calling the kettle black."
Nielson's statements highlighted the tension between utilizing the pass and nimbyism, an acronym meaning "Not in my backyard – ism".
"Nimbyism is running rampant. But it is hard, and the affordability of it makes it hard to say no to," Nielson said.
The effects of multi-resort passes may be more pronounced at isolated destination resorts.
"I think there is some localism. You can see it up in Jackson Hole with all the stickers getting slapped everywhere," said Tony Martus, a 5-year Wasatch skier.
Jeff Carroll, the director of Sales and Marketing at Solitude Mountain Resort, said Jackson Hole has had some pushback. "They are having parking issues as well," he said. "Plus, the fact that they have been named number one resort in Ski Magazine year after year. That comes with visits."
Carroll added they are not that close to other destinations. "Your Jackson Hole skier doesn't really have somewhere else to go," he said.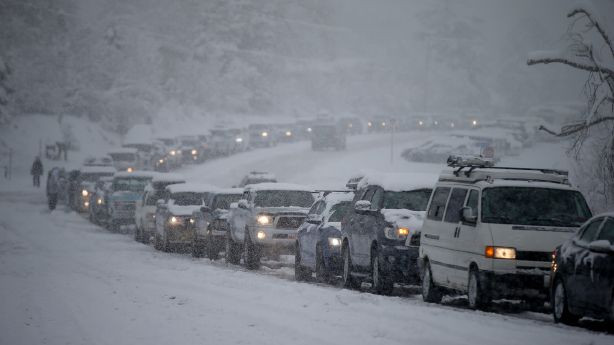 When asked whether local Utah pass holders benefit less than visitors, Jeff Turner, a 3-year Wasatch skier, said that's not the case in Utah. "I get to go to Deer Valley for five days, I get to go to Alta, Snowbird, I get to go to Brighton, I get to come [to Solitude] unlimited," he said.
Unabashed fans
Other skiers spoke enthusiastically about their multi-resort season pass.
"I could buy a Copper or Winter pass, or an Eldora pass, but for a couple bucks more, I can have one that will get me all over the country," said Greg Maring, a Colorado resident on a ski vacation in Utah. "It gives you so much more flexibility for not much more money. It's amazing."
And the Facebook social media group "Ikon Pass Holders," with several thousand members, holds a loyal contingent that post about their experiences using the pass all over the world. "Epic day, I mean Ikonic day over here," Lucas Ache wrote above his picture of a Utah resort. Another group member, Brian Fitzgerald, wrote: "Just finished my second season on the slopes: 22 days (thanks Ikon Pass!)."
True impact
Skier's perceptions about increased crowds are backed up by resort representatives and the UTA. Solitude's Carroll reported skier numbers are up very considerably from last year. But how much is due to snowfall and how much is due to the Ikon pass is unclear, he said.
Carroll said the Solitude parking lot has probably overflowed between 12 and 15 weekends this winter. And Rod Daynes, a parking lot attendant at Solitude, estimated there are 30 percent more vehicles in the parking lot compared to last year.
Danny Richardson, a senior marketing representative with UTA, told KSL.com that ridership is up 23% year-to-date since March 31 of last year on the three bus routes that serve the Cottonwood Canyons. Of the total ridership, UTA reported, 6% are Ikon pass holders. The remainder of riders are resort employees, FAREPAY cards, season pass riders for other resorts like Alta, and cash pays.
Ridership on an average Saturday dipped, but Richardson doesn't believe that figure is representative of the daily average. "That figure might include some bad weather from Saturday storms that affected ridership," he said.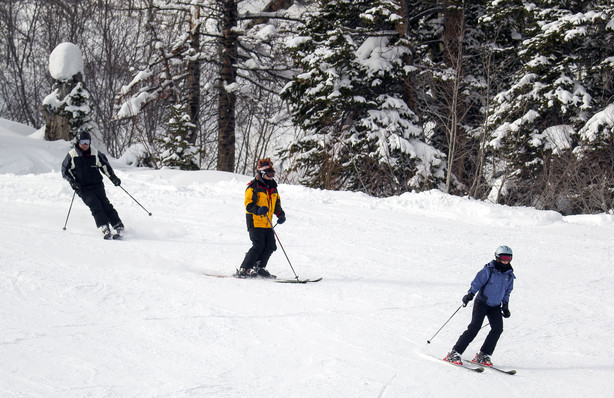 Ski Utah's director of communications, Caitlin Furin, stated they won't be able to say how many more skier visits there were at Utah resorts until May or June.
Mitigation efforts and recommendations
To mitigate the crowds, resorts and Utah Department of Transportation had a few recommendations for visitors and several future considerations.
Daynes recommendation to visitors to secure a parking place: "3 words: get here early." Carroll stated his number one recommendation is to start carpooling. "We just need to reduce the number of cars on the road," he said.
There is also the Snowbird rideshare app, which other resorts will be able to use beginning next season, Carroll said.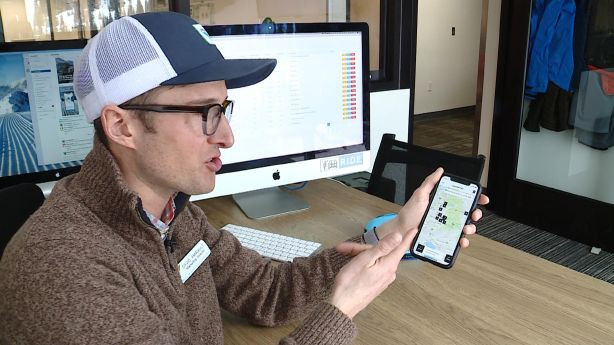 Increasing parking in the Cottonwood Canyons is something both Carroll and the UTA find problematic. Carroll explained, "It is a little more difficult than just building another parking lot. That first entrance is on forest service land, that complicates things immensely."
"One thing that probably won't happen is additional parking up in the canyons," Richardson said. "There is just no room for surface parking unless you build another parking deck. But that doesn't solve the fact that there are thousands of cars trying to find spaces. I think ultimately it is going to be mass transit, it is going to be carpooling."
Richardson said UTA is also considering building avalanche sheds and a bus lane so that buses could move and not get caught in traffic. And, he added, "There is always the idea that we build a railroad, but that is so expensive."
Sympathy and inevitability
Many benefitting from multi-resort season passes sympathize with those whose Wasatch ski experience has changed, but don't see other options.
"I could see how people who have been coming here for a while would be frustrated by it," Turner stated. "But it is the nature of the sport. As it becomes more affordable more people are going to be doing it, and I think it gives people the opportunity who don't have a hundred bucks a day."
"I can understand and can totally appreciate the local skier who has been coming to Big Cottonwood Canyon, it has not historically been as busy as Little Cottonwood Canyon," Carroll explained. "That sort of casual experience seems to be going away. The experience they cherish, they don't want it to change, they like it for a reason. But if we're not growing, we're shrinking. So we've got to grow the business."
Nielson, echoing Carroll, said it is inevitable. "Money makes the world go 'round," she said. "It is just hard because I enjoy the out-of-state benefits, but I hate when it affects my home." Ian Dempsey received his B.A. from Gonzaga University in 2011, his M.A. from Fairfield University in 2018, and has been hearing the call of the wild since it struck him that a hill is very different from a mountain.
×