SNOWBIRD — Snowbird Ski Resort has launched an app aimed at increasing the availability of carpooling for skiers and snowboarders heading up Little Cottonwood Canyon. Developers hope the Snowbird RIDE app will alleviate canyon congestion and improve air quality.
"It's the first of its kind in the ski industry, not just Utah," said Brian Brown, Snowbird's communications manager.
Brown said it can take more than an hour and a half for people to people to drive up the canyon on a powder day. "We're here every day. When the road's bad, we're feeling it. It's hard for us to get to work. It's hard to get home," said David Amirault, marketing director at Snowbird.
Amirault has been working on the app for about a year and a half, and they finally launched it on Thursday. "We've got over 500 people using it in less than 24 hours," Amirault said.
Users who are driving to Snowbird can add their car to the app and tell people how many seats are free. Other users can see which seats are free and request a ride up. They then can meet at designated points across the Salt Lake area.
The users earn points by carpooling which they can redeem for things like merchandise or half-price lift tickets. They also earn points if they ride the ski bus.
"We can calculate, based on that particular car and model, how much carbon is being reduced by you driving up the canyon and you can track that throughout the year. You can see that at the end of the ski season kind of an immediate difference you made in the environment," Brown said.
In its first day, Amirault said there were 309 rides. "It's something we're really proud of and we're going to let other resorts participate in it as well," he said.
Amirault said the app can easily be expanded to accommodate other resorts. They hope to partner with other ski areas to make the carpooling technology available across the country.
Snowbird RIDE is available now for iOS devices. Amirault said an Android version will be available soon.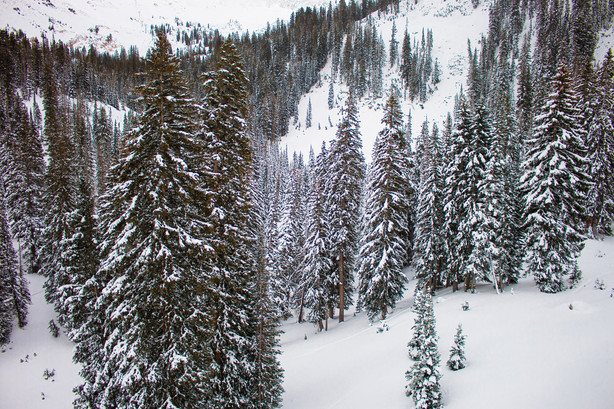 ×
Related Stories