Estimated read time: 4-5 minutes
This archived news story is available only for your personal, non-commercial use. Information in the story may be outdated or superseded by additional information. Reading or replaying the story in its archived form does not constitute a republication of the story.
SALT LAKE CITY — The Utah Transit Authority, in collaboration with local government and health organizations, is offering free rides to the Utah public all day on February 28 and March 1 in hopes that it will inspire greater utilization of public transportation.
UTA joined forces with Intermountain Health Care, the Salt Lake City Mayor's Office, Salt Lake County and Davis County to offer free rides on all types of transportation in Utah on two Free Fare Days. The movement will not just provide low-cost travel to passengers and help prevent the arrival of a winter inversion, it will also be used as a case study on whether more Free Fare Days should be done in the future.
"The impetus is coming from a lot of places in the community," UTA spokesman Carl Arky told KSL.com. "We (had) a free fare day in 2017 and we saw a significant spike in ridership. I think that caught a lot of people's attention."
Utah's poor air quality in the winter makes finding solutions a priority for a variety of parties, whether governmental or healthcare, Arky explained. On Dec 22, 2017, UTA hosted a "Free Fare Friday" and 22,000 more riders than usual took advantage. As a result, several thousand drivers didn't use their cars, saving a huge amount of pollution from entering the atmosphere during a sensitive air quality day.
The FrontRunner, in particular, experienced a jump, as 66 percent more people rode than on average, according to a UTA press release. That's 11,982 additional passengers, on top of an average of 18,034. Additionally, TRAX saw a 32 percent increase in use, and UTA buses saw a 23 percent bump, according to UTA.
Arky is optimistic that more Free Fare Days might be allowed in the future.
"There's a bill that, (if passed), could provide 17 Free Fare Days in the coming winter seasons," he explained. "Maybe that number will increase over time."
The bill in question, HB353, was pitched by Rep. Joel Briscoe and would both organize and find funding for "alternative transportation and work days". Some of those might be Free Fare Days to encourage working citizens to take a different route to work. Still, the amount of these events that can happen is entirely dependent on funding.
"It all comes back to funding," Arky said. "They are Free Fare Days for riders and passengers, but there's a cost associated with it. We still have to pay our operators, mechanics, and all of the people who work here."
So far, Arky thinks there will be more Free Fare Days. Part of it depends on how well the public responds to taking public transportation. "This will be a test and we'll find out if the public is willing to use public transportation," he added.
In addition to Free Fare Days, UTA is trying some other strategies to improve air quality along the Wasatch Front.
"We've had natural gas vehicles in our fleet for a while," Arky said. "We're also getting five electric buses this year that will be introduced over time. I believe two of those buses will be dedicated towards servicing the University of Utah, but the other three will be integrated into our system (in other ways). As time goes on we'll probably be seeing more and more electric buses."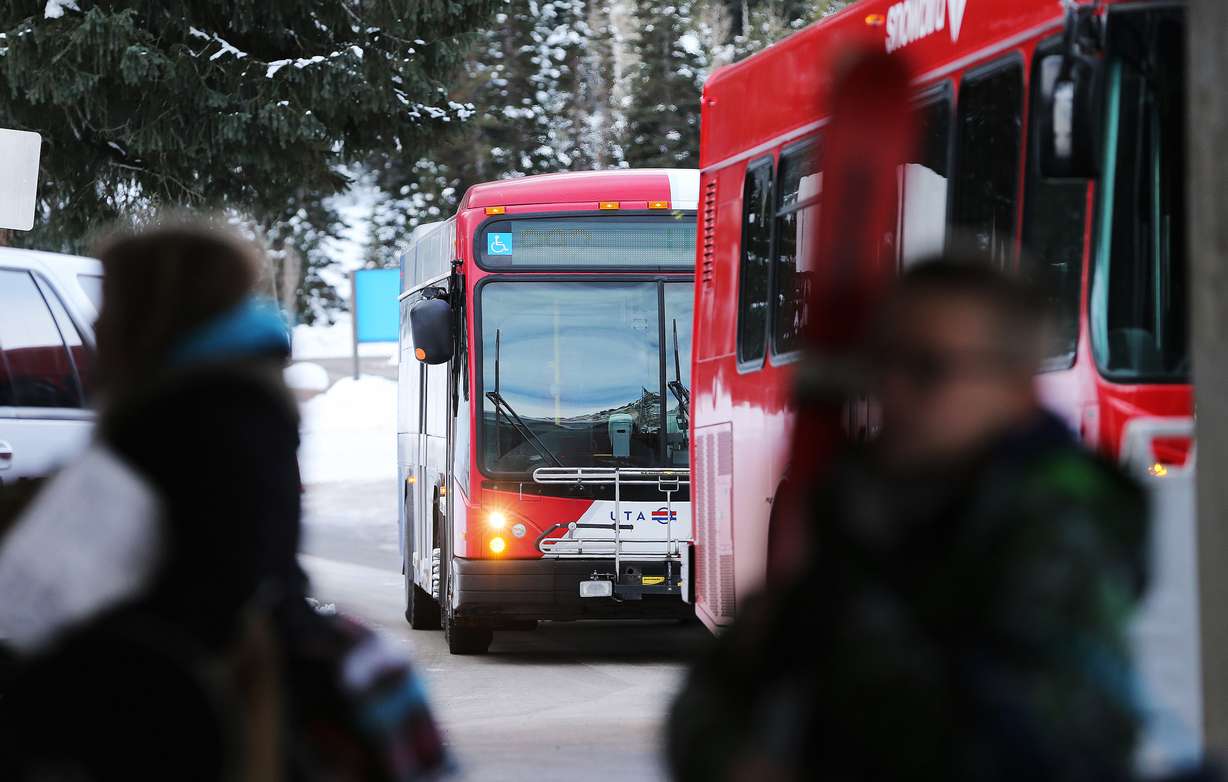 Arky hopes Free Fare Days will help show previously dissatisfied users how much UTA has improved.
"Everything is free in the system during Free Fare Days, every mode of transportation. It's a great way to sample UTA if people haven't ridden it in the past, or if they rode it a long time ago and decided it wasn't working for them. Come back; see if it's changed. See if it's improved."
He also thinks it's a good way to introduce children to public transportation.
Current problems are only going to get worse, according to Arky, and the only realistic solution is to change patterns of behavior. Introducing kids to public transportation young will make them more comfortable using it when they're older.
Read more about Free Fare Days here.
×
Most recent Utah stories