This archived news story is available only for your personal, non-commercial use. Information in the story may be outdated or superseded by additional information. Reading or replaying the story in its archived form does not constitute a republication of the story.
SALT LAKE CITY — On Monday morning, residents of one Salt Lake apartment building received a shock when they learned they need to evacuate their homes within 72 hours.
It wasn't for lack of rent payment, but because the owner of Georgia Apartments, 203 E. 2100 South in the Liberty Wells neighborhood, had ignored the fire marshal's repeated requests to get the building up to code, city officials said.
Angela Moreno, who lives at the apartment with her two children, ages 13 and 14, said residents were given no earlier warning they might be forced to leave.
"They could have told us at least 30 days prior so we could fill out applications at apartments, but we had no notice. Today was our first even inclination that this was going to happen," she explained.
"It takes longer than three days to process an application for an apartment," Moreno said. "I have little kids, and it's awful. I can't take my kids out into the snow."
At 11 a.m., according to resident Michael Cousert, police officers, firefighters, health department representatives and "everybody came knocking on my door … giving me an eviction notice saying that everybody's gotta move."
The 67-year-old has lived at the apartment for 15 years.
On Monday, the Salt Lake City fire marshal deemed the apartment complex unsafe and issued the order for all to evacuate. City officials estimate that at least 42 units are occupied.
The reason for the sudden displacement?
The apartments contain a number of fire hazards including exits blocked by junk, a wet sprinkler system "due to missing windows, doors and nonfunctional heating system," electrical wiring not up to code, and missing fire extinguishers and smoke detectors, according to the city. The fire marshal is also concerned that cold weather has frozen the building's sprinkler pipes.
The apartment building has also seen its share of crime-related issues recently.
In 2018, Salt Lake police recorded 647 incidents at the apartments, which included drug problems, fights, domestic disturbances, trespassing "and a number of other criminal activities," according to a news release from city officials. That number was a "significant increase" from 213 calls in 2017.
Matthew Rojas, Salt Lake City spokesman, said the situation is not the fault of the residents and the city is doing everything it can to help them, including putting together an outreach team to help them find housing and mediators to help them find out if they are owed money.
"This is not an easy decision for the fire marshal," Rojas said, emphasizing officials are most concerned for the health and safety of everyone in the city.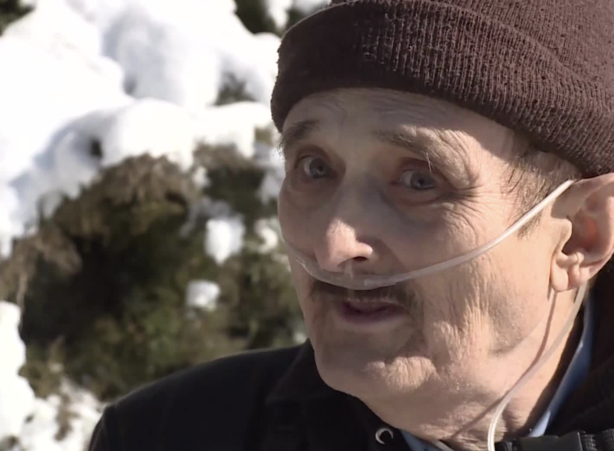 Moreno said she wishes residents had been told in advance, at least before Jan. 28, so they wouldn't have paid this month's rent — money she says they will not get back.
"We're not magic. We can't magically make an apartment appear. … And you know, some of those people have been there for 30 years. How do you move 30 years of your life in three days?" she asked.
For Cousert, who says he has cancer and is classified as "catastrophically disabled," the news is stressful.
He also doesn't want to leave the area and his Latter-day Saint congregation.
As of Monday afternoon, he hadn't yet found new housing but had an appointment to meet with the housing authority on Feb. 22. That, though, "is going to be too late," so Cousert is trying to meet with the authority sooner.
In the meantime, "I'm hoping something opens up," Cousert said.
When Kim Hawkins heard of the evacuation, her first thought was, "We're gonna be homeless," she said. And because of her fiance's felony past, she says, the housing authority was unable to help them.
"There were a lot of doors that were just closed in front of us. So we're kind of put back, and we're gonna be homeless," Hawkins said. "Kinda stuck in a pickle right now."
Despite the inconvenience to tenants needing to find a new home with little notice, city officials emphasized that the hazards in the building "result in extreme fire danger and potential injury and loss of life to all occupants of the building."
How to help residents
If you want to help displaced residents with money for rent and deposits, you can contact Tony Milner with the city housing department at 801-792-7395.
Officials came up with an evacuation plan including 72 hours of around-the-clock fire watch to allow residents three days to get out. A housing outreach center has also been established at the Salt Lake County Government Complex, according to the city. Organizations providing services there include Salt Lake City and Salt Lake County Housing Authority, Utah Community Action, Salt Lake City Police Department's Community Connection Center, Department of Workforce Services and the Road Home.
The Other Side Academy is also providing free moving services to residents.
Moreno, however, said she went to the outreach center but that housing leads given to her at the center so far have come up empty.
"I don't know what we're gonna do, we don't have any money and the landlord's not gonna give us any money back. … Minority, poor people, they don't care where we go, just get out. If we weren't Mexicans and mixed minority, I'm sure they'd treat us a little better. But they don't care, they're offering no help at all. It's just 'Be out in three days or we're locking you out,'" Moreno said.
Those who want to help displaced residents with money for rent and deposits can contact Tony Milner with the city housing department at 801-792-7395.
×