SALT LAKE CITY — When the bill comes due for a spending spree unlike what's been done before, it's a financial sucker punch.
That is how the 2018 wildfire season is treating Utah lawmakers, who are being asked to come up nearly $20 million more in spending to cover costs for the worst wildfire season the state has witnessed.
"It was record-breaking in all sorts of bad ways," Utah State Forester Brian Cottam told members of the Natural Resources, Agriculture and Environmental Quality Appropriations Subcommittee on Tuesday.
"Nothing has ever come close to this before."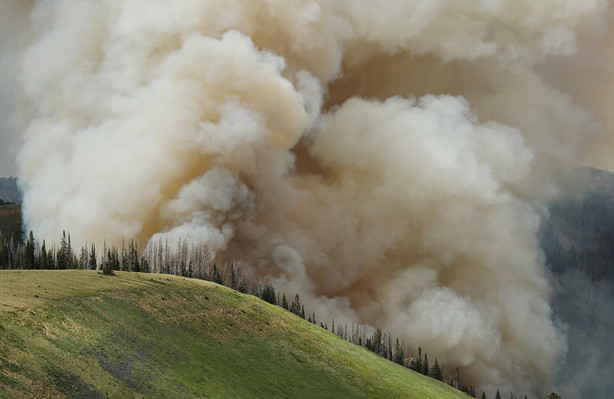 In 2017, the state spent $18 million in fire suppression costs and post-fire rehabilitation. In 2018, that number was $42 million.
Utah had 1,327 wildfires on state and private land — a 30 percent increase over what is average over a five-year period that charred nearly a half-million acres, or close to four times the land what typically burns, Cottam said.
Even though firefighters knocked down 91 percent of fires in the initial attack, the results of those that were not stopped quickly were devastating.
Cottam said the Dollar Ridge Fire in Duchesne County charred through 400 structures, including close to 100 homes.
There were 450 more wildfires in 2018 than in the year before, and 10 wildfires that cost at least $900,000 to knock back, he added.
"Everybody thought 2017 was bad," Cottam said. "Every day between May 4 and Oct. 2, there was fire. That is a new fire for five months."
When you add in other agency firefighting costs, including the federal government, the costs of the Utah wildfire season in 2018 topped $150 million, he added.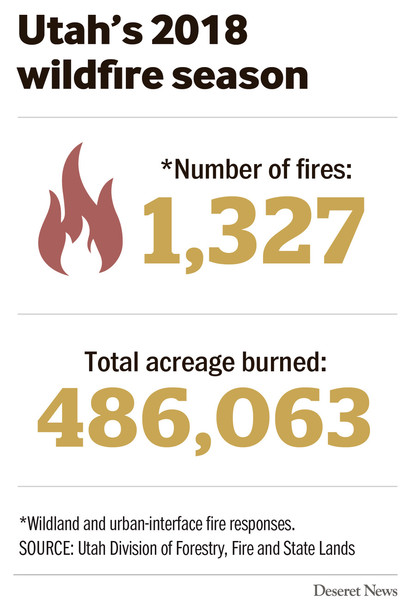 In a separate presentation on Utah's pursuit of a state-specific roadless rule for Utah from the U.S. Department of Agriculture, Kathleen Clarke noted that five of the state's largest wildfires burning last year burned on 87 percent of land classified as roadless.
Utah, Clarke noted, is among some other Western states pursuing an exemption from the roadless rule so the U.S. Forest Service has more flexibility in fuels treatment and fighting fires.
"This is not about creating new roads," said Clarke, who heads up the Utah Public Lands Policy Coordinating Office.
Rep. Casey Snider, R-Paradise and a member of the natural resources appropriation subcommittee, made his first pitch as a freshman legislator for $10 million to pay for a new state and federal partnership removing trees and other fuels from Utah forests.
Snider pointed out those high firefighting costs from 2018.
"That is an unsustainable amount. We know how we got here and it is lack of management," he said.
Snider, a volunteer firefighter who holds a master's degree in environmental science and policy, said there are 1.3 million acres of forested land in one Utah district that are "shovel ready" for some type of fuels treatment projects that have already gone through the environmental review process.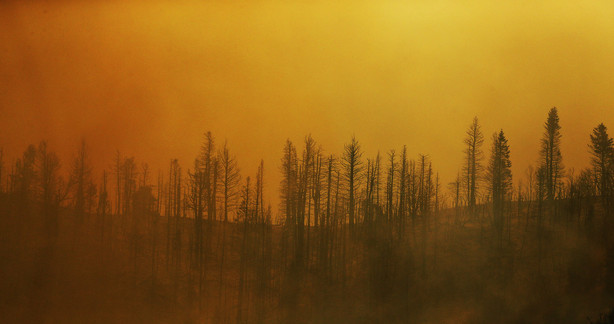 The problem, he said, is lack of funding.
Under his proposal, the state would spend $1 for fuels treatment to be matched by the federal government.
"One dollar is equal to $17 dollars in mitigation," he said.
Rep. Carl Albrecht, R-Richfield, said his father was a logger but noted the near disappearance of the industry in Utah.
"I love what you are trying to do here," he said, wondering if there is sufficient interest in potential harvests.
"I believe if you build it they will come," Snider responded.
One lawmaker noted the good timing of Snider's request because of the national conversation going on around wildfires.
"Even a blind dog finds a bone once in a while," Snider quipped.
The funding requests are under review by committee members as they sort through priorities, which will be ranked later.
×
Photos
Related Stories